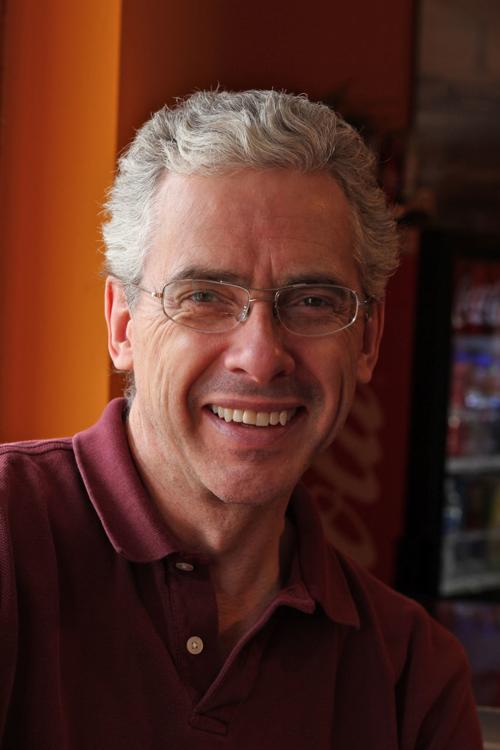 Manning (pop. 1,553) (the "53" are recent arrivals) sits proudly in Carroll County four hours west of Iowa City. When the city's leaders wanted to improve publicity for the high quality of life they enjoy, they called on the University of Iowa.
The collaboration between the City of Manning and the University of Iowa began with extensive planning early in the summer of 2018. In need of a client organization for his senior-level strategic communication course that fall, I contacted Travis Kraus, director of Economic Development & Sustainability in the Office of Outreach and Engagement in the UI provost's office. Kraus was able to suggest connections with a range of organizations that had filed proposals with his office. According to Kraus, the project I led was one of four recent projects in Manning.
Faced with the challenge of developing a communication plan to recruit and retain residents, my 15 senior students considered key questions, including, "How to reach local high school grads who have moved away? How to persuade them to come home? And how to get them to stay?"
To raise their level of engagement, the class invited its "live" clients to consult throughout the semester. On the ground in Manning and later in the classroom in Iowa City via Skype, Ron Reischl, who chairs Main Street Manning's Business Improvement Committee, listened to and discussed the students' discussions of small-town population trends.
Reflecting on the experience, he said, "We sought an engagement with the University of Iowa to communicate and promote the high quality of life in Manning. We were thrilled with the participation of the students and their final recommendations. We have integrated elements of their recommendations into our marketing plan."
He added, "It is especially gratifying to see students from large cities learn and begin to understand the benefits of small-town living."
You have free articles remaining.
Media specialist Shelly Greving also helped the students to consider the merits of different social media platforms for use in developing their strategy.
A mainstay of the university's service outreach to the state, these consulting projects offer professional grade resources to small towns across Iowa for little cost.
Their value is felt mutually. The chance for students to work with a live client, instead of just reading a textbook, makes an enormous difference. Taking a student group to Manning brought the whole project to life for me and the students. We immediately became peer investigators, rather than teacher and students.
UI senior Anders Bjerkness, a student in the class, praised the approach. He said, "Traveling to Manning, meeting local residents, and working alongside town leaders was important in shaping the approach to our work. Seeing their passion for the improvement of Manning gave us a sense of personal responsibility to address areas of potential growth and provide solutions."
As an educator, I am looking forward to teaching another course at the UI for and about rural Iowans in the spring of 2020. I am ready all over again to introduce my new students to our new clients.
Frank Durham is an associate professor of journalism and mass communication at the University of Iowa.
Editor's note: Tuesday Topic is a weekly Opinion page feature. Each Tuesday in this space, local, regional and state writers will discuss issues in the news. If you have an idea for a Tuesday Topic, please contact Editorial Page Editor Michael Gors at 712-293-4223 or mike.gors@lee.net.