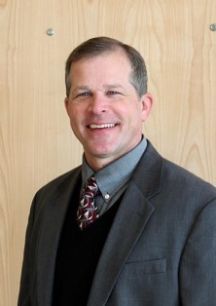 As a veteran of the United States Air Force, I know it is important that veterans find a strong support network back home after leaving the service. Transitioning into civilian life can sometimes be difficult. Thankfully, for many veterans in Iowa, much of that support comes from an unexpected place — Iowa's wind energy industry.
In fact, the wind energy industry hires veterans at a 67% higher rate than the average U.S. industry. Being a veteran and working in the industry myself, it makes perfect sense that wind industry professionals recruit veterans. Military skill sets translate into a wide variety of industry needs, many with direct application in engineering, project management, manufacturing, logistics, operations and maintenance.
In addition to skills aligned with industry, veterans find wind energy technician degrees affordable and accessible. A two-year degree in wind energy technology can cost as little as $12,000, with earnings from paid internships often covering the cost of school. Wind energy technicians are the second fastest growing occupation in the country, bringing demand for properly trained technicians to an all-time high. Veterans leverage these high-demand opportunities for their families and communities – recession-proof careers making a long-term impact on America's energy and environmental future.
As director of sustainable energy resources and technologies at Iowa Lakes Community College, I see firsthand the similarities between military applications and wind power technology. Core transferrable skills required in wind energy set veterans up for success. With so many veterans in wind energy already, the industry represents an investment that ensures veterans get the education and support they need to join the energy workforce.
Iowa is lucky to have state and federal elected officials on both sides of the aisle supporting policies that encourage smoother transitions for veterans into civilian life. Senator Joni Ernst recently introduced bipartisan legislation called the Wind Workforce Modernization and Training Act, crafted to help community colleges, like Iowa Lakes Community College and other technical schools, promote training opportunities and streamline veterans' entrance into wind energy. Additionally, the Home Base Iowa program recognizes communities across the state for providing job opportunities that attract veterans and their families.
Iowa Lakes is home to one of the country's most comprehensive training programs for wind turbine technicians. We feel honored to help veterans earn wind energy degrees guaranteed to power their future.
Dan Lutat is director of sustainable energy resources and technologies and director of government affairs at Iowa Lakes Community College in Estherville, Iowa.
Editor's note: Tuesday Topic is a weekly Opinion page feature. Each Tuesday in this space, local, regional and state writers will discuss issues in the news. If you have an idea for a Tuesday Topic, please contact Editorial Page Editor Michael Gors at 712-293-4223 or mike.gors@lee.net.
Catch the latest in Opinion
Get opinion pieces, letters and editorials sent directly to your inbox weekly!