Like it is for the rest of the nation, teen vaping is a growing problem in Iowa.
The Trump administration - an administration apparently content with annual trillion-dollar-plus deficits overall - earlier this month announc…
In an encouraging sign legislative business continues in Washington, D.C., in spite of the impeachment process, the Trump administration and c…
All indications point to more debate during next year's legislative session about ways to strengthen Iowa's medical cannabis program.
Through the years, members of our editorial board have advocated in consistent fashion for transparency in government.
Editor's note: For Thanksgiving, the members of our editorial board offer five reasons, in no specific order, why we ourselves - as Sioux City…
In recent years, no one in our community emerged as a citizen watchdog of local government in more visible fashion than Dan Greenwell.
At the heart of the impeachment inquiry undertaken by the U.S. House is a complaint from a federal whistleblower about a phone call President …
A long-discussed legislative review of state tax credits in Iowa is finally under way.
A proper time exists for every discussion. President Trump chose the wrong one - the middle of a battle against terrible wildfires - to launch…
Damage done to an Interstate 29 bridge in Sioux City by a fire on Wednesday provides a dramatic wake-up call for the need to breathe new life …
Lurking in the shadows of America's healthy economy is a sickness our leaders ignore at the nation's peril.
Like the 2011 U.S. raid in Pakistan in which al-Qaeda leader and 9/11 mastermind Osama bin Laden was killed, Saturday's raid in Syria conducte…
From a field of six strong candidates for four seats on the Sioux City Board of Education this year, The Journal editorial board today endorse…
Because the answer is we, largely, are satisfied, members of our editorial board today endorse incumbent Bob Scott for re-election as mayor an…
Watch Sioux City Council candidates Rhonda Capron and Julie Schoenherr speak to the editorial board of the Sioux City Journal.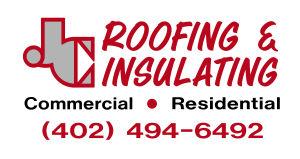 J.C. Roofing & Insulating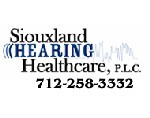 Siouxland Hearing Healthcare P.L.C.
Ahead of the November election, watch the six candidates for Sioux City school board interviewed by the editorial board of the Sioux City Journal.
In terms of our domestic politics, we live in an ugly time of division arguably unmatched in our nation's history.
Iowa closed the books on fiscal 2019 with an ending balance of $289.3 million, more than double its general fund surplus for the year before. …
Planned purchase of the Badgerow Building by the city of Sioux City is, we believe, a prudent move.
Leaving no stone unturned, the city of Sioux City and our community as a whole should - and we believe will - do everything possible to make s…