When President-elect Joe Biden takes office next week, he'll face one of the most difficult presidencies in modern history.
As the State Board of Canvassers certified the results of the November election, Nebraska Secretary of State Bob Evnen told its members that h…
The year just ended was unlike any other. Iowans faced a global pandemic, social upheaval and a devastating storm. In the face of those challe…
Once per decade, states across the country redraw political boundaries — a process that too often leads to districts that resemble exercises i…
Where do we go from here?
The soft treatment by law enforcers of the Capitol Hill insurrectionists comes in sharp contrast to the heavy-handed police response to Black …
Our country is built on vital principles that deserve steadfast support from the public and politicians: The rule of law. Devotion to the Cons…
The Ricketts administration is proposing a costly, complex idea Nebraska hasn't seen in more than two decades: building a new state prison, wi…
Even as new coronavirus vaccines become available, the pandemic is going to be around for months to come, which means courts, government bodie…
When snow blanketed Sioux City Tuesday, residents should have been grateful for the city's emergency declaration.
Sen. Ben Sasse and Rep. Don Bacon deserve credit for their recent displays of independent-mindedness. They have stood up, in the face of parti…
Who could have predicted how dreadful a year 2020 would be.
My friend Mark Russell, the wonderful American humorist, had an ironclad prediction:
There's probably no decision that government's making right now that's more important than how to prioritize who gets the COVID-19 vaccine.
A good share of Nebraskans have no clue who their state senator might be. But almost everyone knows Ernie.
What we learned from a challenging 2020
Congressional negotiators have finally reached agreement on a new round of aid to households and businesses hit hard by the COVID crisis. That…
Ever since the start of the COVID-19 pandemic, state officials have not been transparent with the people they serve.
A month after votes were cast and counted, the 2020 election is, at last, over. It is now, in the words of President-elect Joe Biden, "time to…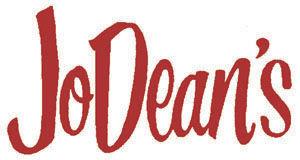 JoDean's Steak House & Lounge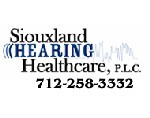 Siouxland Hearing Healthcare P.L.C.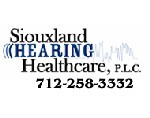 Siouxland Hearing Healthcare P.L.C.
A little sprout of history germinated in the U.S. House recently, with passage of a measure to legalize marijuana nationwide and expunge the r…
Should you get a COVID-19 vaccine? The short answer is yes.
As a deadly pandemic raged, there were reasons to believe Siouxland would see a drop off in voter participation in the fall's election.
How do you tell children there aren't going to be holiday presents this year?
As our nation observes the Thanksgiving holiday, members of our editorial board offer five reasons, in no specific order, why we ourselves -- …
When you're making that holiday shopping list, think about that Journal subscription. You'll be surprised at all the content you'll find and h…
When the governor isn't willing to put some teeth into her mask mandate, it's up to the state's cities to do it. And, that's exactly what Siou…