"Banning mass gatherings and wearing face masks could cut the number of deaths by 50 percent."
Soon, the City Council will decide whether to pay consultant SmithGroup JJR Inc. of Madison, Wisconsin, $59,000 for further study of a pedestr…
We understand and support measured steps to reopen businesses and public places in America, as we have said before, but our worries about reop…
The state of our country is one of pain. Pain due to long suffering injustice, pain due to scales being removed from eyes of those previously …
In the nine presidential elections between the 1952 victory of Dwight D. Eisenhower and George H.W. Bush's 1988 win, just two Republicans won …
With the Republican primary now behind him, Randy Feenstra might want to revisit his campaign strategy before the fall election.
Before classes resume in actual classrooms of the Sioux City Community School District for the 2020-2021 school year, the public and, in parti…
Did we miss the story about discovery of a vaccine for the coronavirus?
"In our view, Feenstra ... checks all the right boxes in terms of stands on issues, including domestic economic and social issues, important t…
One of the many troubling ramifications of the coronavirus pandemic is violence over face masks.
Graduations, proms and spring sports were just the start of Siouxland cancellations.
No one is against reopening business in the United States.
When it comes to matters of health and medicine, we believe in listening to trained, experienced experts.
Perhaps unnoticed by many Americans amid all the bad coronavirus news is a recent piece of historic good news about U.S. space exploration.
Sad doesn't begin to describe images that emerged from outside the Capitol in Colorado over the weekend of health care workers in scrubs and f…
To date, Congress and President Trump have agreed to three coronavirus-related stimulus packages with a total pricetag of more than $2 trillion.
Partisan politics, often bitter, attaches to most, if not almost all issues discussed in America today. No debate or decision happens without …
Iowa Gov. Kim Reynolds on Monday instructed law enforcement agencies across the state to enforce her State Public Health Emergency Declaration…
This is no blanket indictment of President Trump's management of the coronavirus crisis; to the contrary, we in fact applaud many steps taken …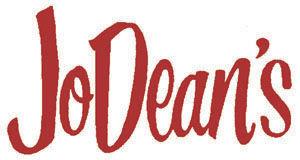 JoDean's Steak House & Lounge
Catholic Charities of the Diocese of Sioux City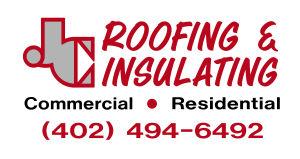 J.C. Roofing & Insulating
Are you looking for something to do to pass the time while you are confined to your home during the pandemic?
If we were forced to pick one individual to whom Americans should listen during this time of coronavirus fear and uncertainty, it's Dr. Anthon…
As journalists, one of our unwavering principles is support of and advocacy for the public's right to know.
As we write this, congressional negotiators are nearing agreement on a bipartisan stimulus package related to coronavirus.
In our view, it's time for Bernie Sanders to end his campaign for president.
History is replete with examples of how trying times - like those of war, tragedy and natural disaster - draw people closer, in a figurative sense.
Probation and community service strike us as sufficient punishment for the man who pleaded guilty of assault on a congressman for throwing a c…