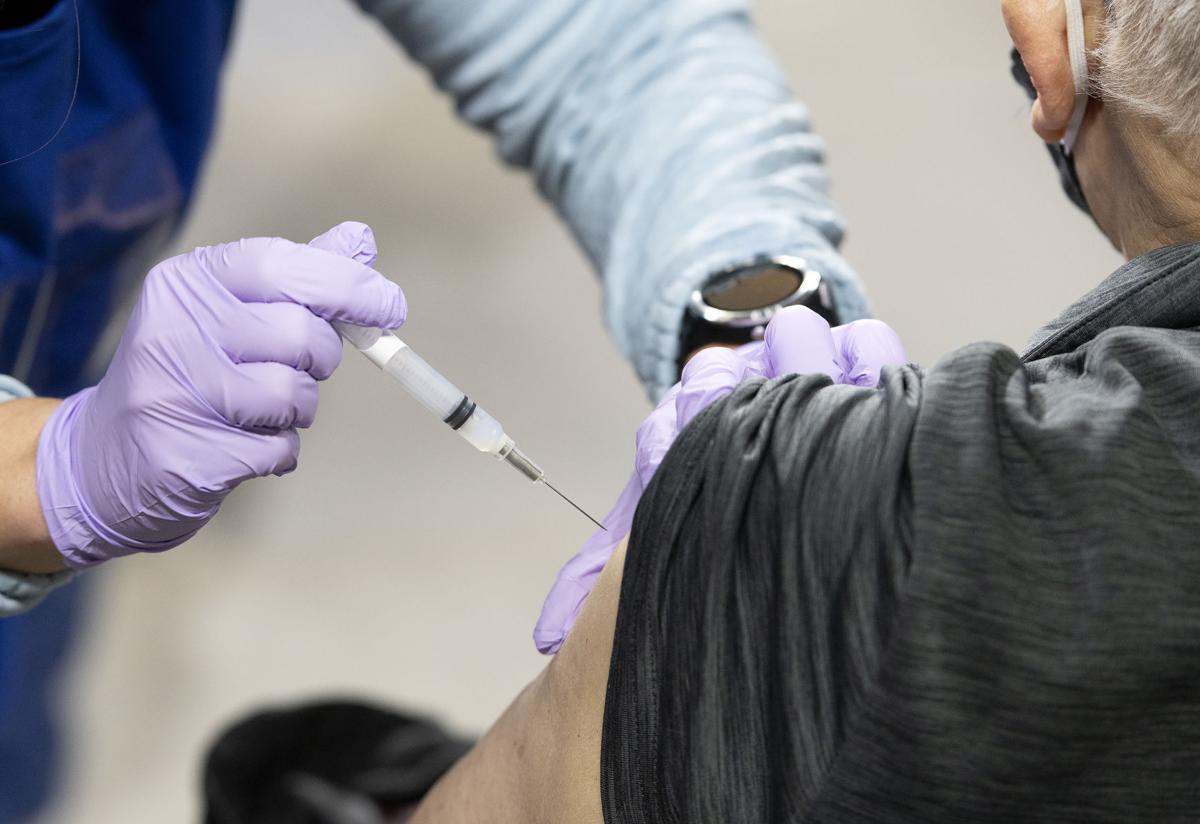 For the past year, COVID has exerted powerful leverage against our society. The virus has pushed us into unimagined disruptions and emergency restrictions. But this year, Americans have an opportunity to push back — hard — to restore stability.
What will finally give us that all-important leverage?
If up to 85% of Americans get vaccinated, the country will achieve the "herd immunity" to stop widespread transmission of the virus. That will help us finally turn the corner and move the country toward something approaching normal.
At this point, we have a long way to go.
About 31.5% of the total U.S. population older than 18 has received at least one dose, according to the federal Centers for Disease Control and Prevention, and 17.1% is fully vaccinated. More than 40% of adults 65 and older are fully vaccinated, which has been crucial in lowering the transmission level and deaths in nursing homes.
Federal, state and local entities are working hard to keep the vaccination train moving down the track. In our area, people generally have given strong praise for the efficiency of local vaccination clinics. So many health care professionals and volunteers are working hard to see that people receive needed protection from the virus.
Yet, polls indicate that a significant portion of Americans either are reluctant to receive the inoculation or refuse it outright. Nearly half of respondents in nationwide polling said they would refuse a shot if offered one immediately, either to wait and see or because they absolutely oppose getting vaccinated. About one-third of U.S. military personnel have declined vaccination.
Our country had disturbing instances in the 20th century of irresponsible medical abuses toward people of color, and that history fuels skepticism toward COVID inoculation among a considerable portion of Black and Hispanic adults now. The more that leaders in minority communities can help people understand the benefits from vaccination, the greater the chances for progress against COVID. It's vital, too, that public health departments have effective outreach to minority communities.
Yet another obstacle is that COVID vaccination is now one more part of life, along with mask wearing, to become politicized. It was encouraging that former president Donald Trump offered constructive public statements recently, when he urged Americans to get a shot against COVID. Vaccination, he said, is "safe" and "something that works." Adm. Brett Giroir, who served as the Trump administration's coronavirus testing czar, has offered similar assurances.
Indeed, inoculation against the virus offers major benefits. A full dose of the vaccine, with an appropriate waiting period after the second shot, eliminates the risk of death from the virus; nearly eliminates the risk of hospitalization; and drastically reduces one's ability to infect others. These benefits hold true against the virus's new variants.
Every American has seen and experienced the burdens and misery COVID has brought to the country. More than 539,000 Americans have perished from the virus. But a year after its arrival on our shores, we finally have the leverage, through vaccination, to defeat the disease.