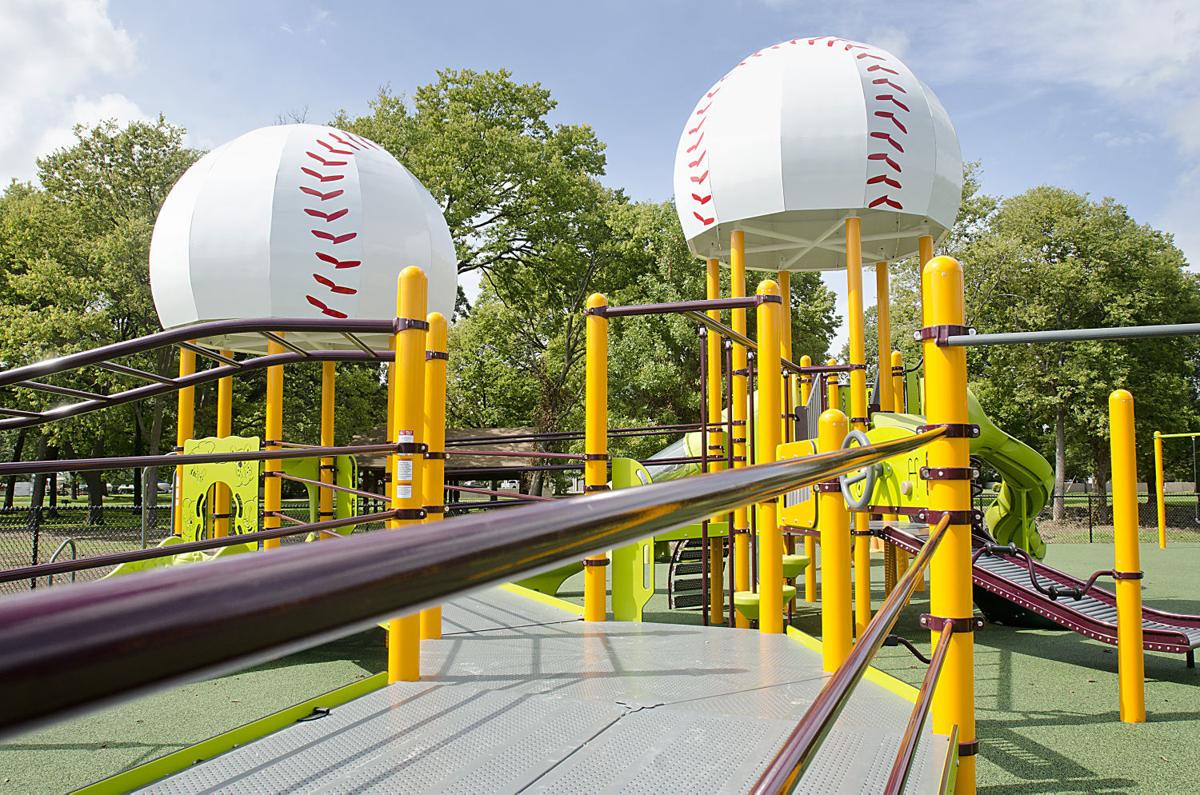 On Friday and Saturday, Sioux City's Riverside Park hosted the second national Miracle League All-Star Celebration. More than 100 players and their families from 23 states and Mexico were expected for the event in which children and adults with special needs play baseball.
A local quality-of-life enhancement, Miracle Field at Riverside Park - a baseball field and playground for people with mental and physical disabilities - opened in 2015.
We applaud those who organized the Miracle League All Star event this weekend. Their efforts showcased our community in positive fashion and, most important, provided the disabled - both young and old - and their families with a wonderful opportunity for an unforgettable experience.
In its second major acquisition this year, Le Mars, Iowa, based Wells Enterprises purchased a Henderson, Nevada, ice cream plant from rival Unilever, The Journal reported on Wednesday. In April, Wells bought Fieldbrook Foods, an ice cream company with plants in New York and New Jersey. Increased capacity realized through the Fieldbrook purchase pushed Wells into the No. 2 position (behind only Unilever) in the nation for manufacture of ice cream.
A $2.9 million gift from Don Lamberti, founder and chief executive officer of Casey's, will be used by Buena Vista University to create The Donald F. and Charlene K. Lamberti Center for Rural Entrepreneurship, the college announced at a ceremony in Des Moines on Wednesday attended by, among others, Gov. Kim Reynolds.
"Their gift signals an exciting new era, making it possible for the university to bring business leaders together with our faculty and students as we strive to build and sustain strong, vibrant rural communities across our region," BVU President Joshua Merchant said.
You have free articles remaining.
On Aug. 28 in Kansas City, Missouri, the city of Sioux City was awarded a pair of honors by the National Association of Intercollegiate Athletics for the two national NAIA tournaments it hosted during the 2018-2019 school year.
According to the city's website:
* The Best NAIA Championship Host, awarded for the Division II Women's Basketball Championship, goes to the host "who displays excellence in all aspects of conducting a national championship and produces an excellent student-athlete experience."
*The Best Champions of Character Event-Special Olympics Clinic, awarded for a clinic conducted by Volleyball National Championship student-athlete participants in connection with the event, "promotes the five core values of Integrity, Respect, Responsibility, Sportsmanship and Servant Leadership, but engages the student-athletes in a program that promotes or provides them an opportunity to serve the community in which the championship is hosted."
Trade war pain continues for farm states
The Nebraska Farm Bureau estimates the U.S.-China trade war will cost the state's farmers $943 million in lost revenue this year, The Associated Press reported in Wednesday's Journal. In 2018, the story said, Farm Bureau estimated farmers in the state lost between $695 million and $1 billion in revenue due to the trade dispute.
Aid payments by the federal government offset some of those losses last year and will again this year. However, as we have said before, we do not believe Midwest agriculture producers want a bailout from the federal government; rather, we believe they want access to markets in which to compete, like the immensely important China market.
Meanwhile, an August survey of business supply managers suggests slow or no economic growth over the next several months in nine Midwest and Plains states, partly due to trade concerns, The Associated Press reported in a separate story in Wednesday's Journal.
"Weakness in the region's farm and manufacturing sectors produced by tariffs and a global economic slowdown pulled regional growth below that of the nation," said Creighton University economist Ernie Goss, who oversees the survey.