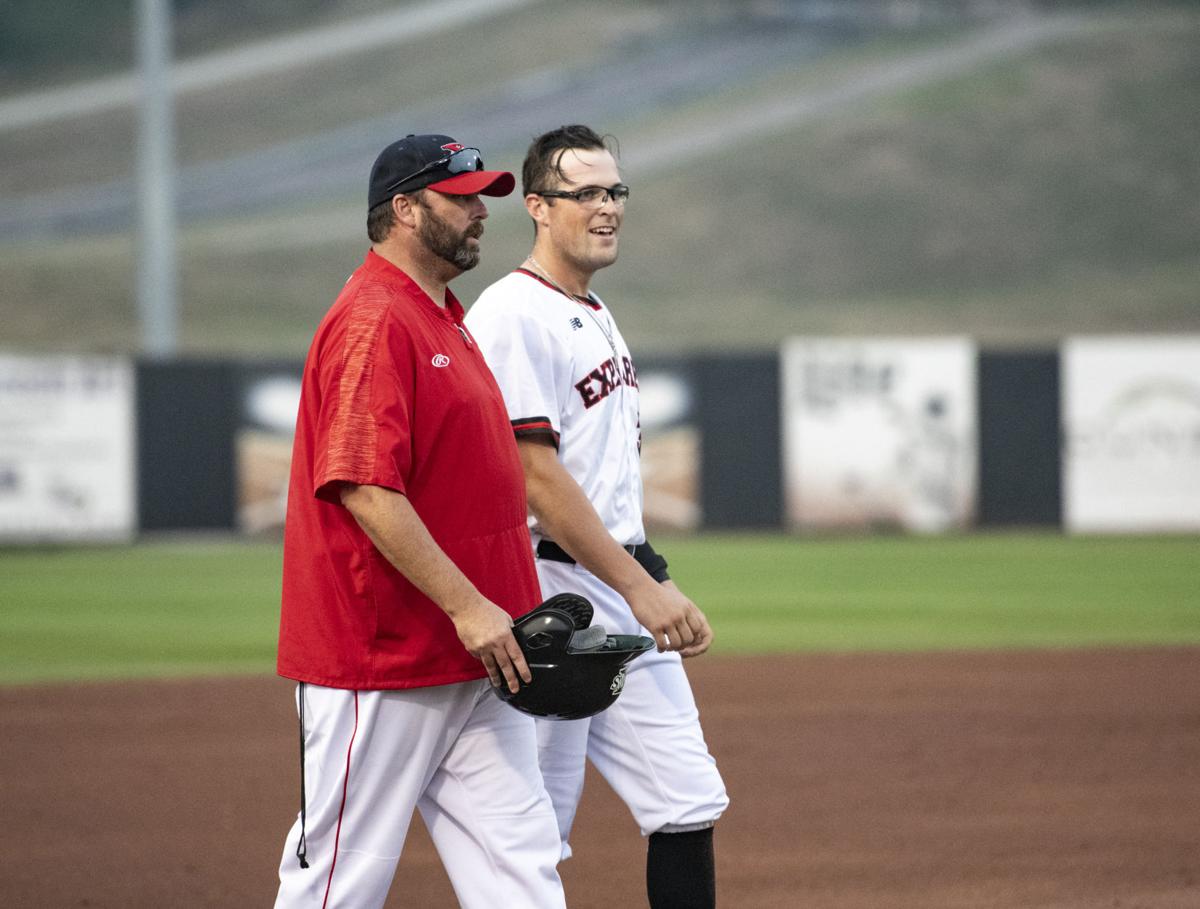 The Sioux City Explorers kept their league championship hopes alive Wednesday night after winning a one-game playoff game against the Cleburne Railroaders, 4-0, Wednesday night. It was a wild week for the X's, who didn't qualify for the playoffs until the last day of the regular season in Sioux Falls and then, immediately after that game, had to board a bus and travel 777 miles to Cleburne, Texas.
The X's reached postseason play for the fifth time in the last six seasons under the leadership of manager Steve Montgomery. By the time you read this, the team will have played the first two games in a best-of-five American Association South Division Championship Series against first-place Kansas City.
After playing the first two games in Kansas City, the X's return home for Game 3 Monday night. The fourth and fifth games also will be played at Lewis & Clark Park, if necessary. Fans should pack the park Monday night to cheer on the Explorers as they seek their first championship in franchise history.
A year after the pandemic forced its cancellation, Iowa's largest county fair is back, better than ever.
The fair, which runs through Sept. 19 in Spencer, seemingly offers something for everyone. There are more than 500 vendors, 60 for fair food, and various performances and entertainment every day. Fairgoers can also see the largest fair farm machinery and AG equipment show in the United States, according to Journal staff writer Caitlin Yamada reports.
The Clay County Fair, which attracts more than 300,000 people each year, is traditionally the last county fair in Siouxland. After all went on  hiatus last year, it was pleasant sight to see them all back in action this year. 
Biden's vaccine mandate on private employers 
As part of an an all-out effort to increase COVID-19 vaccinations and curb the surging delta variant, President Joe Biden said Thursday he will direct his administration to issue an emergency temporary rule for all businesses with 100 or more employees to get vaccinated or require weekly testing. The mandate covers about 80 million workers.
While vaccinating as many Americans as possible is a laudable goal, it's a mistake for Biden to take unilateral executive action to impose a potentially costly new mandate on private businesses, as well as threaten the livelihood of workers who for one reason or another are hesitant to get a COVID-19 shot. As a presidential candidate, Biden promised to unite Americans, but this action will most certainly be divisive and trigger a court fight with opponents who view the mandate as unconstitutional.
Instead, federal, state and local officials should continue their efforts to educate the public about the benefits of the vaccine and how it helps prevent the spread of the virus and protects those around them from contracting it.