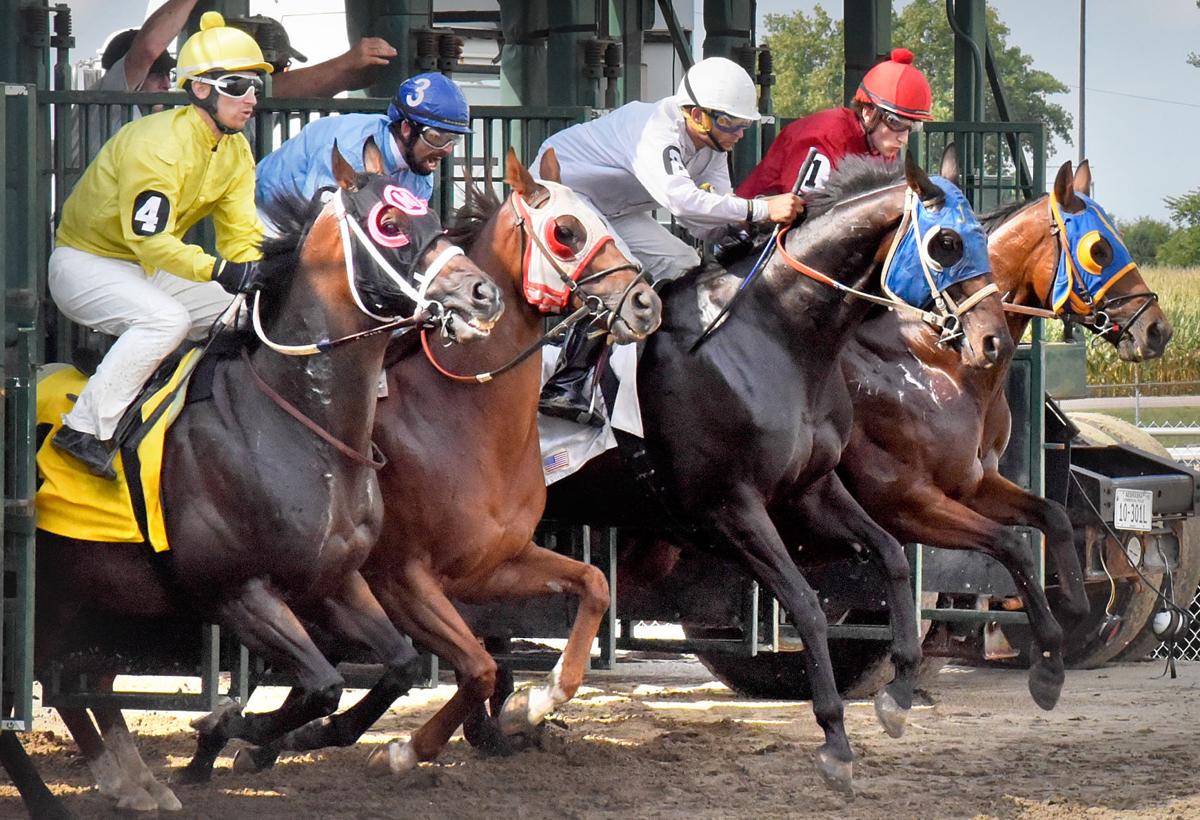 For years, opponents have fought repeated efforts to legalize casino gambling in Nebraska, arguing it would lead to added bankruptcies and addiction.
We have news for them. Tens of thousands of Nebraskans are already playing slot machines and table games -- only they're doing it in other states. Each year, they leave behind around $400 million alone just across the border in Iowa.
The tax revenue derived from that wagering could instead be staying in the Cornhusker state to help fund state and local governments, reduce property taxes and pay for counseling for problem gamblers.
That's why we support three measures that will appear on the Nov. 3 general election ballot. The initiative would change Nebraska's constitution to allow casinos at the state's race tracks, including Atokad Park in South Sioux City. It also would create two new laws to regulate and tax the industry, and funnel some of the gambling revenue into a state property tax credit.
Approval of the ballot measures would pay big dividends in Dakota County, creating an economic impact of $8.3 million and an additional $1 million in state and local taxes annually, according to an economist hired by the main pro-gambling group, Keep the Money in Nebraska.
"It's going to be an immediate boost to their bottom line," Ho-Chunk Inc. President and CEO Lance Morgan said of the city of South Sioux City, Dakota County and other local governments, which would collect 25 percent of the proposed 20 percent tax on casino revenues.
Ho-Chunk partnered with two horse racing groups to create Keep the Money in Nebraska, which spearheaded the petition drive to collect 475,000 signatures to place the initiatives on the ballot. The economic development corporation for the Winnebago Tribe of Nebraska, Ho-Chunk has pledged to build a casino and entertainment complex with an investment of around $30 million if the measures pass. Construction would begin next spring on the entertainment complex, which would create about 200 new jobs.
The project would breathe new life into Atokad, which fell on hard times earlier this decade and now holds just one day of live racing each year - the minimum number required by state regulators.
Under the ballot measures, horse tracks in or near Omaha, Lincoln, Grand Island, Hastings and Columbus also would be able to operate casinos. The linchpin of the statewide initiative would be metro Omaha, where scores of residents regularly cross the border to frequent one or more of the three casinos in Council Bluffs. In the two decades since Iowa legalized casino gambling, Nebraskans have left behind $8.8 billion in Council Bluffs, according to the study by Keep the Money in Nebraska's economist Jonathan B. Taylor.
It's well past time for those dollars to stay where they belong.
Our Opinion editorials represent the consensus view of The Sioux City Journal editorial board. Members of the board include: Bruce Miller, editor; Michael Gors, editorial page editor; Dave Dreeszen; managing editor; Tim Hynds, chief photographer.