If you've already had one of the coronavirus vaccinations, you're probably thinking, "What next?"
After a year of working from home, social distancing and communicating online, you've probably dreamed of dining out, visiting friends and traveling somewhere that doesn't involve groceries.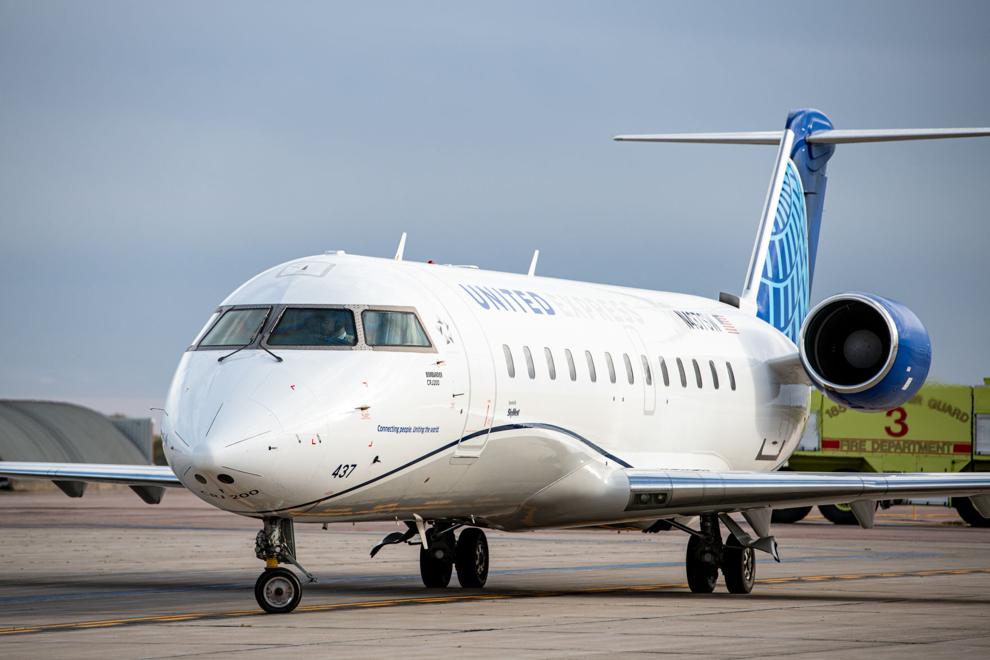 The last point became even more realistic on Thursday when United Express, operated by SkyWest Airlines, began flights to and from Chicago, making it possible to use those stimulus bucks to see what lies outside – in places you haven't been. Coupled with once-daily flights to Denver, the two new Chicago flights should make it easy to do business there, too, and arrive home before the end of day.
While Sioux City has had this kind of service before, it seemed in jeopardy when coronavirus fears and protocols put the brakes on interstate travel.
That United officials saw Sioux Gateway Airport as a viable location provides assurance for the future, when air travel returns to its sense of "normal."
With more traffic, the number of daily flights in both directions could increase.
Already, Siouxlanders are discovering it's a cheaper (and quicker) alternative to driving to Omaha or Sioux Falls. If you've ever booked a flight out of one of those cities, you know the drive home seems longer than you ever remembered. Leaving from and returning to Sioux City means you're just minutes from home and you didn't spend a fortune in gas and parking fees.
More flights also would affect local activities. The NAIA Women's Division II Basketball Tournament, for example, drew players and fans from all parts of the country. Easier air access would increase the likelihood of other high-profile events considering Sioux City as a place to land. More flights = more events = more economic impact.
City tourism officials have been hammering this point for decades. Now, with more venues, more hotels and more restaurants, it becomes even more crucial.
For us in the region, greater access means we can enjoy what the rest of the country has to offer without sacrificing the lifestyle Siouxland provides.
There's a "win" in here for everyone.
First, though, it starts with residents viewing Sioux Gateway as their first choice for air travel. A quick cost comparison shows it's cheaper for a weekend trip in June to Chicago than either Omaha or Sioux Falls.
Surprised? Don't be. Sometimes, the best options are the ones closest to home.