The Democratic impeachment process would be a bit more believable had it not begun the day President Trump won in a landslide and morphed from…
When did it become OK for a 73-year-old man to make fun of a 16-year-old girl because she won a prize he wanted (Time's Person of the Year)?
By ignoring the constitutional impeachment criteria of "high crimes and misdemeanors," Democrats are transforming our form of government into …
There are people who talk and people who do. The difference between the two is what actually gets done.
Since the Democrats are concerned about climate change caused by air pollution, why do they continue to pollute our air with lies, distortions…
You ask, what is all of this impeachment talk about? Well, it is very simple. It is about President Trump draining the swamp, and the swamp is…
Earlier this week, I encountered a beautiful little girl saluting veterans leaving the VA Health Clinic in Dakota Dunes. God bless you and you…
I read with sadness over the weekend that Berkley Bedell passed away. The congressman and I were never friends nor colleagues, but during my t…
At no time in our lifetimes does the phrase justice prevents anarchy have any more meaning. Some are very close to saying our president is abo…
An Iowa farmer asks Joe Biden about the job Hunter Biden got from a gas company in the Ukraine. Biden makes allusions about a sedentary lifest…
I had to laugh at the Dec. 6 Mini. The poor writer probably believes in the tooth fairy as well as Santa Claus. Maybe the tooth fairy can fund…
Iowa is an energy-rich state, but not in the way people might typically think about it. Our energy resources come from abundant sunlight and w…
It's that time of year to tune out the politics of the day and turn on the radio and listen to the Christmas songs sung by the past greats lik…
I have a vivid memory of the last time Nancy Pelosi hurried the House to act. In "Schiff language," she said something like the details don't …
Dear Santa, a few years ago I asked you for a train set. That didn't work out very well. This year, all I want for Christmas is a new presiden…
I am ashamed that my state of Iowa has elected two senators who seem to have forgotten their oath of office. They have kowtowed to the dictato…
The suspense is building. How are things going to come out in this crucial election of 2020?
For decades, Republicans fought for free trade and less government debt. Our president thumbs his nose at all of them. The mute and suffering …
President Trump's defenders like to emphasize that he was duly elected. He was hired for a federal position. Poor hires and dismissals happen …
If there is one takeaway from the field of Democrats running for president, it should be the platforms coming from the non-politicians. Tom St…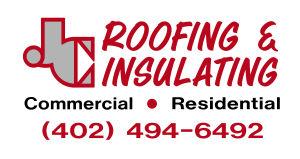 J.C. Roofing & Insulating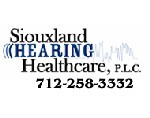 Siouxland Hearing Healthcare P.L.C.
For 11 years traffic on I-29 through Sioux City has been a mess, but when the construction is complete it will be much better. "Draining the s…
I'm tired of hearing Hillary Clinton won the popular vote so she should be president. If the losing Super Bowl team complained they would have…
Would there be impeachment hearings if the president was a Democrat? Would the Republicans think he did wrong if he was a Democrat? We need to…
I agree with Adam Schiff: We need to focus on the facts and ignore the other party's noise.
How is it credible for congressional Democrats to shout "no man (even a president) is above the law" and at the same time support cities and s…
I want to congratulate and thank our Sioux City City Council for their wise and sanguine vote to repeal the huge miscarriage of justice known …
Watching the dismantling of national institutions, the latest the meddling into the internal working of the military justice system, one wonde…