Our POTUS claims the poor construction on the border wall was to "make him look bad." Actually, that's the one thing he is able to do on his own.
America does not need to see the tax return of a billionaire who became a public servant. America needs to see the tax returns of public serva…
I think Chief Justice John Roberts makes his court decisions by spitting on his finger, then holding it up to see which way the political wind…
As I pour a sippy cup of water for my one-year-old from our farmstead well, I'm proud of the efforts we make on our farm to keep the water cle…
In regard to a July 7 Letter to the Editor headlined "Respect the flag," I say, "Hurrah." It's about time some of the people with a little com…
We need to update the old saying to: You cannot talk about religion, politics, money - and face masks.
In his June 25 column in The Journal, Cal Thomas asks, "What did we think would happen once boundaries were destroyed?" In his mind chaos was …
Wearing a face mask is perhaps 20 percent for your own safety and 80 percent respect and concern for the health and welfare of other people. T…
Now that the Flight 232 Memorial is again in need of repair, perhaps it is time to move it up to the south side of City Hall where it can be v…
Bruce Miller, thank you for the Aretha Franklin story (July 3 Journal). I was not in Grandview Park that day, but after carefully reading ever…
Will this time be different? It seems different because there isn't a leading voice like Dr. Martin Luther King's with his stirring speeches a…
First of all, I would like to second the Mini Editorial of June 20 about history. We can't deny history. It happened, and we all should learn …
Independence Day, which we just observed on Saturday, has always been a day for me to reflect on how grateful I am for this country and the fr…
I want to thank the gentleman who wrote the Mini on June 23 about history. Amen. How will we ever learn if we don't know what happened in the …
What a gem we have in Siouxland. Thanks to the Sioux City Council, we had three free concerts by the Sioux City Municipal Band at Grandview Pa…
When members of our coronavirus task force were testifying before Congress, I watched on both CNN and FOX news and instead of showing all of t…
George Will's July 1 column on the "lumpen intelligentsia" included a comment by Spanish philosopher Jose Ortega y Gasset: "this creature does…
As some Americans may be planning summer getaways to various U.S. cities, our choices have certainly become less confusing. I absolutely love …
Notice how all the violence, looting and riots are going on in Democrat-run cities and states? Conservative Republicans do not have this probl…
Will we the people be able to celebrate our national holiday next year or will that, too, be "erased" from our history? It's time to take a st…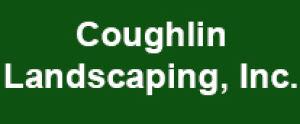 Coughlin Landscaping, Inc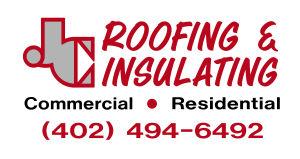 J.C. Roofing & Insulating
George Will's column Wednesday on the "lumpen intelligentsia" included a comment by Spanish philosopher Jose Ortega y Gasset, "this creature d…
There's a push to have a national holiday for the end of slavery. How fitting it is because the only good thing to come out of the Civil War w…
We need to stop thinking and talking about people only in terms of their political parties, religious beliefs or skin color. All of us are mor…
Bravo to the Iowa Legislature and Gov. Kim Reynolds for approval of the new animal cruelty law for companion pets. Effective July 1, anyone ca…
There is no mention of a right to abortion in the U.S. Constitution. U.S. Supreme Court Chief Justice John Roberts claimed he ruled against a …
Iowa's "bottle bill" deserves to be rescued and preserved as an environmental necessity to keep Iowa beautiful. It was not legislatively desig…
The wearing of face masks during this pandemic is a source of controversy, however the medical experts tell us (ask us) to wear them. So maybe…