Our federal government now requires "travelers" flying into the U.S. to show proof of a negative COVID test and soon will be dealing with "tra…
The recent events of the last few days at the Capitol have caused me to reflect on the movie, "The Caine Mutiny." Donald Trump (Captain Queeg)…
Conspiracy theorists relax. The Chicoms will not take over the U.S., our economy will not collapse, and, once again, the conservatives will be…
One thing noticeably missing from The Journal's Jan. 10 editorial was the word, "Trump." Along with many others, I firmly believe that his Whi…
I could never reference my adult children as anything less than fathers and mothers trying their best to instill integrity and love into their…
For four years, we listened to Pelosi, AOC, Harris, and Watters call for rioting and insurrection in the streets and nothing is said. Trump pe…
People!! Stop being such hypocrites! Where was all the outrage last summer when cities and statues were being destroyed? -- Robin Johnson, Sioux City
What a "shocker" -- not really. Donald Trump will NOT attend the inauguration of President-Elect Joe Biden. 1) Expected shameful behavior 2) W…
I was driving in a Sioux City neighborhood after dark and noticed some homes that still had decorative lights on well after the holidays. I ha…
The last few days the 3 major networks, CNBC, CNN, etc. have focused on the protests in D.C., labeling them as riots, while barely touching on…
The president has invited violent sedition with lies. Chuck Grassley and Joni Ernst know this plain truth. They must now publicly inform their…
Will not the sad Jan. 6 spectacle in our nation's capital go down as one of our darkest days? This terrorist attack rivals 9/11 and Pearl Harb…
Our Midwest politicians, decrying the violence, have forgotten their roots. Chickens still come home to roost. -- Steve Shadle, South Sioux City
When what we need is good leadership through modeling, we get ignorant risk-taking. Iowa's Republican legislators continue to disregard public…
Thank you Northwest Iowa! We especially thank the Primghar, Orange City and Sioux City communities!! We had never lived or even visited this a…
I may be unique amongst the readers in Northwest Iowa because I have worked with some of the incoming Biden administration cabinet selectees.
The Dec. 27 Journal article on the current exhibit at the Sioux City Art Center prompted a visit. Able to socially distance, discuss the varie…
My message for the Sioux City Council and mayor for the New Year is worry less about fireworks and more about gun violence, stabbings and car …
So they are not going to require masks at the State Capitol in Iowa during the legislative session. Wow, what an example! Not. -- Neil Bracker…
What a shame that Republican (the supposed party of law and order) Rick Betrand would refuse to follow a Sioux City ordinance designed to prot…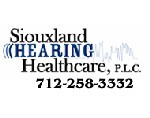 Siouxland Hearing Healthcare P.L.C.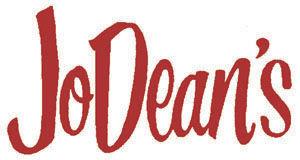 JoDean's Steak House & Lounge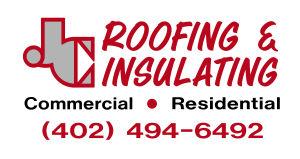 J.C. Roofing & Insulating
A short historic event that I know you may have forgot. First a question, when was the last time the U. S. Capital was breached by outside for…
What a sad day for the United States and Democracy. Every Republican member of Congress who did not stand up to the misguided leadership, lies…
So shameful - I am still in shock from the horrible display of treason committed on Jan. 6. Why was this even allowed? Why is Trump still sitt…
On Wednesday, after 65 years of citizenship I found myself ashamed of my fellow citizens in our country's capital. -- John Farley, Sioux City
I see whoever the city hired to clear the sidewalks of snow at the Morningside library drove a plow down the new sidewalks and tore up the tur…
Any politician supporting to overthrow democracy by not recognizing the votes of all the people should be targeted to be removed in his or her…
So great to finally experience 2020 hindsight. Healthy New Year to all! -- Frank Gruber, Sioux City