It's interesting that the Trump family members were entrepreneurs and international business people before they got involved in politics. That…
Venezuela now exists in history as another failed socialist nation. Protesters in Hong Kong carry the American flag, a symbol of opportunity a…
A total of 937 municipalities have banned pit bulls across the country and 90 of those are right here in Iowa - all for good reason since thes…
In response to Councilwoman Rhonda Capron's opinion about pit bulls in the city limits, I want her to know that there are many of us 79-to-90-…
Could it be the reason we've had a drop in dog attacks is that there are fewer pit bulls in Sioux City since the ban on them was issued? Of co…
The writer of the Oct. 11 Mini Editorial about climate change shows how right this old saying really is: There are none so blind as those who …
Our choice we make in next year's Iowa Caucus has never been more important -- and we have to get it right.
J.D. Scholten, a Democratic hopeful for Iowa's 4th Congressional District seat, believes we should raise the minimum wage. It's a good campaig…
Hey Democrats, whatever happened to solving the immigration crisis, ratifying the USMCA, fixing Obamacare, dealing with gun control? One word:…
Good thing the Siouxland Chamber of Commerce had Rudy Giuliani come in to be its guest speaker recently, since it appears he is going to be ex…
It is comforting to know that the City Council has properly prioritized the pit bull question and left the pits in our streets to be filled by…
Al Sturgeon is wrong about legalizing marijuana (Regulars column, Oct. 13). If you really want to see what legalizing dope does, go to Colorad…
Al Sturgeon's argument for the across-the-board legalization of marijuana (The Regulars, Oct 13) was reasonable and pragmatic. The opposing ar…
In response to Saturday's Mini writer who says impeachment "is only based on Donald Trump winning the election and not for anything he has don…
In my nearly 70 years of life I have learned there are always at least two sides to every story. Except in the media about vaccines, guns, cli…
One thing I've learned from this impeachment process is that if I ever get subpoenaed by Congress, I just won't bother to go.
The present cry for impeachment is only based on Donald Trump winning the election and not for anything he has done. Because the impeachment p…
When is this city and state going to have enough taxes? I will gladly pay my taxes, but make it fair and let me see something in return. Our i…
When the scientific method is applied to the political statement that burning fossil fuels inevitably warms the globe, the fallacy is exposed.…
2000 years ago Jesus was a young man working with his carpenter father Joseph. He was walking this Earth. In just ten years he would become th…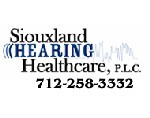 Siouxland Hearing Healthcare P.L.C.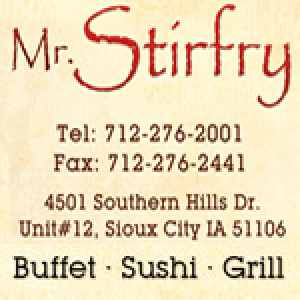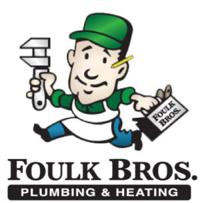 Foulk Bros Plumbing & Heating
It is hypocrisy at its highest for President Trump and his defenders to cry foul for his being bullied and harassed. That's been his SOP for a…
Will the situation in D.C. ever get back to "normal" and our elected officials address the important issues that affect the American people, s…
Regarding Leonard Pitts' column in Sunday's Journal headlined "We are broken along lines of politics, human rights, perception": So conservati…
In response to Bruce Lear's Tuesday Topic guest column on the Oct. 1 Journal Opinion page ("Republican educators can make a real political dif…
I saw The Journal's article reporting that the parking ramp for the Hard Rock Casino is now open. That is good news because the city can now r…
The original definition of a "whistleblower" was someone who had firsthand knowledge like a referee who blows their whistle after seeing first…
The Oct. 3 Journal had a front-page article headlined "Trump lashes out in anger" which reported Secretary of State Mike Pompeo railed against…