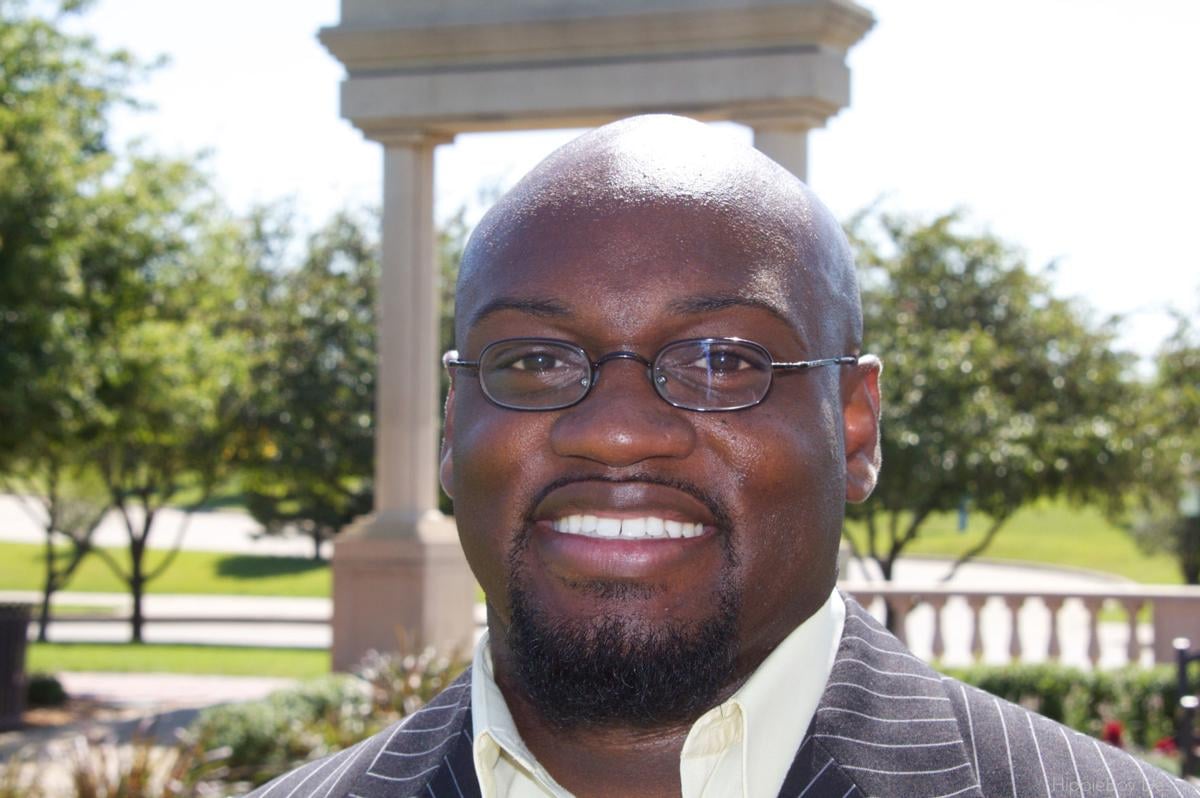 The state of our country is one of pain. Pain due to long suffering injustice, pain due to scales being removed from eyes of those previously blind to the situation and pain because it is impossible to ignore, dismiss or explain the injustice any longer. Pain is not pleasant for anyone, but it can be purposeful. Through pain we can grow, we can become stronger but only if we use it for change.
The Civil Rights movement of the 1950s and 1960s was painful. Painful for people beaten and killed, for the children who had police escorts to desegregate schools and painful for those who had their comfort zone of segregation and superiority dismantled. As a country we grew from that pain. The Civil Rights Act of 1964, The Voting Rights Act of 1965 and the Fair Housing Act were passed. These were great strides for inclusion and justice; however, they didn't create equality.
Let me use the very analogy President Lyndon Johnson used in 1965: "Imagine a 100-yard dash in which one of the two runners has his legs shackled together. He has progressed 10 yards, while the unshackled runner has gone 50 yards. How do they rectify the situation? Do they merely remove the shackles and allow the race to proceed? Then they could say that 'equal opportunity' now prevailed. But one of the runners would still be 40 yards ahead of the other. Would it not be the better part of justice to allow the previously shackled runner to make up the 40-yard gap; or to start the race all over again?"
When asked why does the fight continue, why does inequity remain? The answers are because we, as a country, have failed to see that injustice runs rampant. We have failed to start the race over – or at least acknowledge that is an unfair race. The protests that are happening across this country, are a demand to start the race of criminal justice over. Reset the runners and begin a new race, with equality.
Some will say we do have equality. To those I would ask you to thoughtfully consider the following: Why did four officers respond to a call of a counterfeit $20 bill in Minneapolis? Was it because the accused was a black man? Why are reports of missing or murdered women of color not covered in the media with the same zeal as white women? Why have countless white people called police to report black people doing everyday things (Lolade Siyonbola napping on a couch in her Yale University dorm; D'Arreion Toles returning to his apartment after work; Reggie Fields cutting grass in a white neighborhood; and so many more)?
We live in a bubble in Siouxland. We have city councils and local law enforcement leaders who have recognized the diversity in their communities. These leaders SEE people of color, TALK with people of color, LISTEN to people of color. This recognition as members of the community is where true equality starts, because that is where conversation starts. When we can have a conversation about why the only non-white character in our newspaper's comic section is a cat named Garfield, we start to understand that inclusion means so much more than the ability to attend school or sit anywhere on the bus. It means being represented in even the most mundane things.
Those conversations can lead us to truly understand that protests are about more than police brutality. Police brutality is a symptom of the greater problems of our society and it must be treated, but the disease of systemic injustice/racism must also be attended to. Enough is enough!
The NAACP identifies six "Game Changers for the 21st century" as key areas where we can progress toward justice and equality:
1. Public safety and criminal justice. It begins with eliminating racially biased policing strategies such as profiling, addressing disproportionate arrest and incarceration rates and racially biased sentencing.
2. Voting rights and political representation. The Voting Rights Act of 1965 sought to make voting available to every adult citizen of this country without regard to race. It challenged literacy testing and intimidation practices; today's challenges to equal voting rights and political representation are gerrymandering voting districts, restrictive voter identification laws and voter disenfranchisement of ex-offenders (disproportionately people of color).
3. Health. I've heard said COVID-19 is an equal opportunity virus – but statistics tell us otherwise. People of color are impacted disproportionately – more contract the virus, more are hospitalized and more die when compared to whites. Black people disproportionately treated for high blood pressure, diabetes and stroke. One of many factors contributing to this is the higher percentage of black people unable to afford health care.
4. Education. While we no longer have segregated schools, we do have fewer black children graduating from high school and attending college. We believe every child in America should receive a free, high quality, equitably funded, public pre-K and K-12 education followed by diverse opportunities for accessible, affordable vocational or university education.
5. Economic stability. Despite equal employment opportunity legislation, blacks are more likely to live in poverty, be unemployed and not own a home. The average net worth of black families is significantly lower than that of whites. Efforts to monitor financial banking practices, hiring, promotion and compensation practices are all necessary parts of achieving economic stability along with financial education and asset building coalitions.
6. Youth engagement. We know that our youth are our future leaders. It is important that we inform youth of the problems affecting African-Americans and other racial and ethnic minorities; to stimulate an appreciation of people of color's contribution to civilization; and to develop an intelligent, effective youth leadership.
It is a daunting task to strive for justice and equality. It is a painful process. It must progress. We must endure the pain with purpose – with devotion to let it be for change. We must continue to fight the fight. We must do so together, for when one is weary another can lead the way. Together we fight for justice because, When We Fight, We Win.
Let's take steps to change!
Ike Rayford is the president of the Sioux City Chapter of the NAACP.
About the author
Ike Rayford is president of the Sioux City chapter of the NAACP. He has spoken recently at several community events following the death of George Floyd in Minneapolis.
Catch the latest in Opinion
Get opinion pieces, letters and editorials sent directly to your inbox weekly!