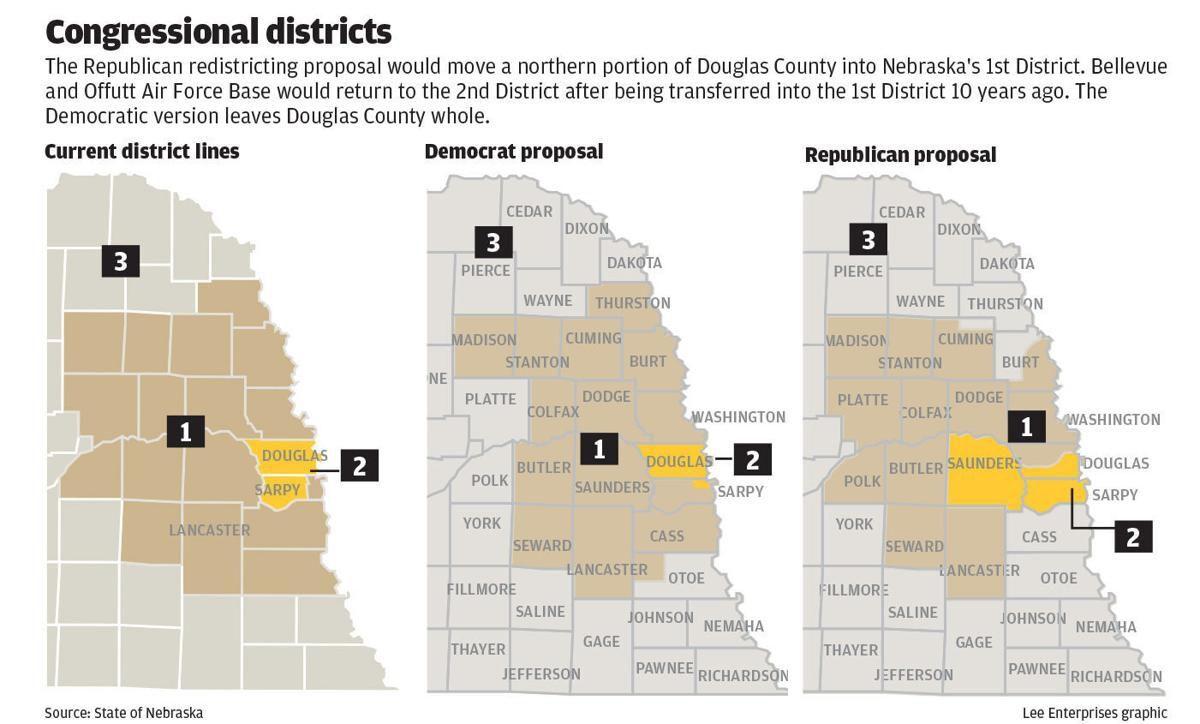 Partisanship began to dominate the officially nonpartisan Legislature during the always contentious redistricting process.
Right up until the moment it didn't.
Sen. Lou Ann Linehan of Elkhorn, the Republican who chairs the Redistricting Committee, announced senators would bring both Republican- and Democratic-drawn maps to next week's public hearings, a display of unity and bipartisanship Nebraskans must see more often.
"We're not going to fight over maps anymore," she said. "… We can have hearings on both."
Linehan and her fellow Republicans must now follow through on that pledge, ensuring Nebraskans can be heard on the maps and have their concerns addressed, rather than using it as a façade to pass a map that favors a political agenda instead of the people of this state.
The drawing of new political boundaries for U.S. House and Nebraska Legislature districts is an important task that's often been a partisan exercise to help cement the balance of power. The acrimony that inevitably ensues is, therefore, unsurprising.
Before Thursday's excellent call, the 2021 edition was well on its way to more rancor, with the anger over Republicans' proposed congressional map splitting Omaha into two House districts.
Democratic-leaning Douglas County would have its vote divided between its current home in the 2nd District – which would be offset by Republican strongholds in Sarpy and Saunders counties – and the reliably red 1st District, which includes Lincoln. Such a move would run counter to the Legislature's rule of keeping entire subdivisions intact if at all possible.
The Democratic counterproposal, which would keep Douglas County whole and add most of Sarpy County to the 1st District, adheres to the rule much better – but would help Democrats.
However, partisan gain shouldn't enter the equation at all. Redistricting must ensure that all Nebraskans have the same voice in their government.
Nowhere is that more true than in the Legislature itself, where some rural senators have proposed drawing boundaries in a way that benefits their interests at the expense of urban areas – an idea antithetical to census figures proving the state's growth is concentrated in Lincoln, Omaha and Sarpy County.
Legislative redistricting proposals must adhere as closely as possible to the concept that each district represents the same basic number of people. That would result in the loss of two rural seats and grow the narrow urban majority in the 49-member body.
None of the choices presented to the Legislature on either congressional or legislative redistricting will be easy. Nor will they be without pain for areas – and their senators – that will lose seats to the new boundaries.
But that, not partisan or geographic interests, is what fair and accurate redistricting demands – and is what senators should pursue as they set the boundaries for the next decade.