As a state senator, Randy Feenstra has demonstrated an ability to get things done for his constituents in his Northwest Iowa district and forge coalitions to address key issues facing the state as a whole.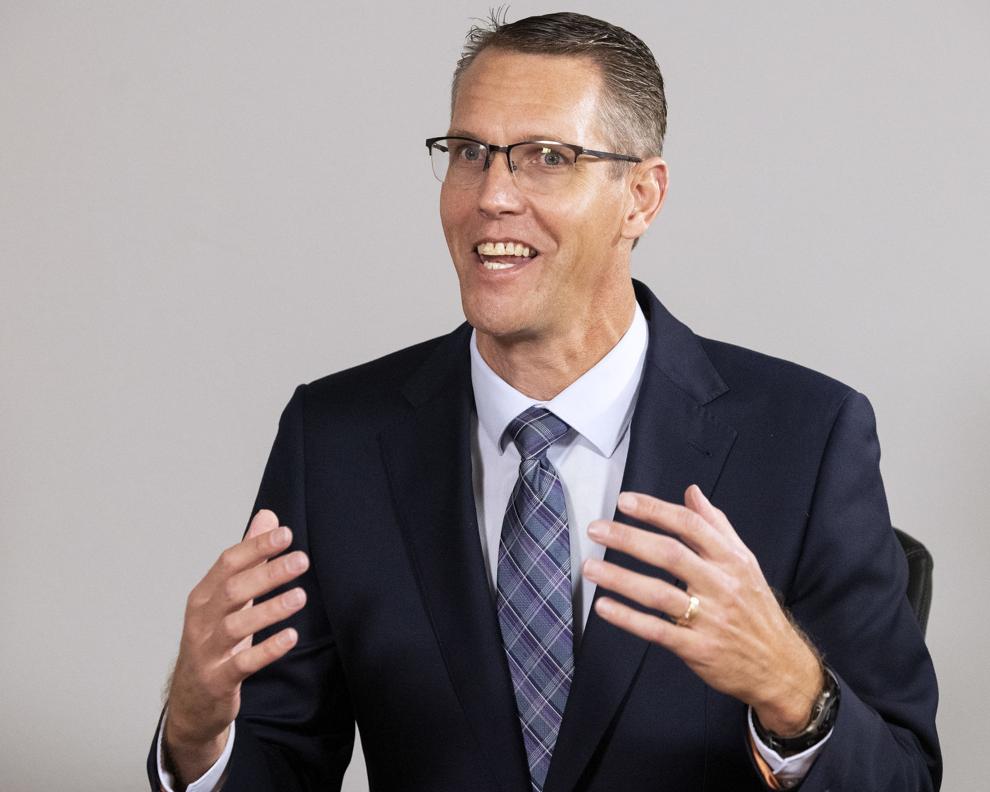 We believe Feenstra would follow a similar path as a member of the U.S. House. That's one major reason why the Journal editorial board today endorses the Hull Republican over Sioux City Democrat J.D. Scholten in the race for Iowa's 4th District.
Our choice was not an easy one. We believe Feenstra and Scholten both would be an improvement over the current office holder, Republican Rep. Steve King, who Feenstra defeated in the June primary. Two years ago, we endorsed Scholten over King. At the time, we noted Scholten's many strengths, which include his deep roots in the district and his deep grasp of the issues. Though he's not receiving our support this time around, we believe Scholten has a lot to offer the public and we would encourage him to continue to seek elected office. 
Our support for Scholten in 2018 was partially due to our frustration with King repeatedly making what we view as inflammatory or questionable comments on race and immigration. As King often found himself embroiled in controversies that attracted national attention, our district was often held up to ridicule and marginalization.
Like Scholten, we believe Feenstra would carefully choose his words, not embarrass himself or the district, and focus on issues that directly affect the 4th District, as opposed to King, who spent too much time on trying to make a name for himself as a national leader working to hold off a wave of illegal immigration and "save" Western civilization.
But in this year's race, we see Feenstra as the candidate who will best espouse the conservative views and beliefs shared by a majority of voters in Iowa's most Republican district. For example, he is one of the few candidates this cycle talking about the mounting national debt and the potential catastrophic consequences it could have on future generations – a subject we have often warned about in this space. In our recent interview with him, Feenstra rightly pointed out that the $2 trillion stimulus package passed by Congress this year and other fiscal impacts stemming from the coronavirus pandemic have exasperated the problem, with the debt surging to a record $26.5 trillion by the end of June, a level nearly equal to the entire U.S. economy.  
We're also impressed with Feenstra's resume, which over the last two decades includes stints as sales manager at the Foreign Candy Co. -- a small business in his hometown of Hull -- city administrator for Hull, Sioux County treasurer and business instructor at Dordt University in nearby Sioux Center, where he continues to teach a class three times a week, despite his busy campaign schedule.
For the last 12 years, Feenstra has represented a state Senate district that takes in the staunchly conservative counties of Sioux, O'Brien, Cherokee and parts of Plymouth. As chairman of the Senate Ways & Means Committee, Feenstra played a key role in forging a compromise with the governor and members of the Legislature that led to the largest state income tax cut in state history.
In the U.S. House, Feenstra has promised not to regularly vote along party lines and has committed to working with both Democrats and Republicans to find common ground on key issues, particularly agriculture, which represents the largest economic sector in the largely rural 4th District. Growing up on a farm, Feenstra knows first hand the challenges facing grain and livestock producers. He has made securing a seat on the House Agriculture Committee his top priority. To help advise him on ag issues, he has appointed over 225 individuals from all 39 counties in the district to his "Farm Team." With Republican Sen. Chuck Grassley as the honorary chair, the membership ranges from farmers to implement dealers and manufacturers to ag students.
Articulate, personable and hardworking, Feenstra will bring a new voice and energy to the district. Voters would be well-advised to elect him on Nov. 3.