The once-threatened species is doing so well in Nebraska that the Game and Parks Commission will consider a hunting season at its Friday meeti…
Sponsored Content: We Hope You And Your Pup Have A Great Hike With Some Of These Must Haves!
Sponsored Content: We Hope You Enjoy Your Camping Trip With These 15 Camping Essentials!
The site will be on the former Madison School Property on South Jefferson Avenue.
Steve Borowski was seriously injured and nearly drowned after his boat hit a submerged tree in Swanson Reservoir in southwest Nebraska.
The hunters shot the female Jan. 28, contacted Game and Parks and genetic testing showed the animal originated from a population of wolves in …
Laid off from her job as a dialysis tech during the pandemic, Mexicali resident Beatriz Ojeda felt like she could not take another day alone i…
Emily Ford says yes to things.
At least one species is on the state's endangered list.
Seasonal coverage of the land we live on:
Sandhill crane season begins each year around Feb. 15 and continues through April 15 along the Platte River in central Nebraska. See photos th…
Montana Gov. Greg Gianforte received a warning from wildlife officials after killing a radio-collared wolf near Yellowstone National Park with…
It's only the second confirmed case of a wolf being taken in Nebraska in the last century. Wolves aren't moving into Nebraska, a wildlife expe…
A North Platte fisherman set a state record Thursday when he reeled in a tiger trout that weighed more than 6 pounds at the Sutherland Reservo…
Wisconsin's image took a hit recently when 216 wolves were killed during a three-day Badger State hunt — a toll that was 82% over the hunt's quota.
As the weather across the country warms up, outdoor activities will become more attractive to people looking to find ways to get moving.
Within the state of Nebraska, the United States National Park Service has designated three National Monuments, five National Historic Trails, …
The nearly 44-inch lake trout was caught on the Wyoming side of Flaming Gorge.
Fishing was one of the few sports where participation seemed to pick up when everything else went on pause due to the coronavirus pandemic.
Moisture in the wintertime air doesn't always make for great driving conditions, but it does make for some stunning frosty landscapes.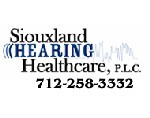 Siouxland Hearing Healthcare P.L.C.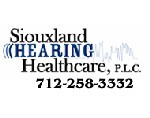 Siouxland Hearing Healthcare P.L.C.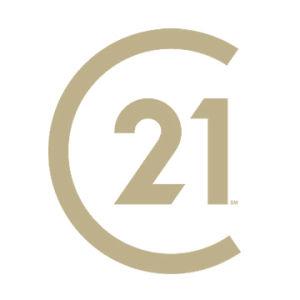 Eric Banks, Century 21 Prolink
Camping, like so many activities outdoors during the stress of the pandemic, has new followers. Don't let winter cool the enthusiasm.
Mountain biker Danny MacAskill is used to traveling the world to find new sources of adrenaline rushes.
With air travel down, many Americans are hitting the roads during COVID-19. Assuming local regulations allow for it, exploring the outdoors ca…
It would be the last hike of the season, Jessica Newton had excitedly posted on her social media platforms.
Increasing global temperatures will bring changes to our environment, economy, and society, but one of the most pronounced effects will be the…
25 cities with the highest rates of at-risk housing units relative to rising sea levels.
Come winter, many lakes and rivers can start to freeze over, presenting a beautiful, but potentially deadly situation. Here's what you need to…