Alex Garland has revealed that he has been working on a new "low-budget horror movie".
Miles Teller has confirmed that "no green screens" were used in the making of 'Top Gun: Maverick'.
According to Luke Goss, the Bros documentary was a "magic pill".
'Fifty Shades of Grey' star Jamie Dornan admits he finds it "kind of exhausting" making small talk with fellow celebrities at Hollywood parties.
Melissa McCarthy thinks Nicole Kidman is a "wonderful weirdo".
Former Oasis rocker Liam Gallagher claims his brother Noel snubbed a £100 million offer for a reunion tour.
Dua Lipa has revealed she and FKA Twigs have recorded a duet together and they will give fans a little preview of the track during her Studio …
Friends and family have been paying tribute to Bobby Brown Jr. after the artist passed away last week.
Patrick Duffy has hailed Linda Purl, describing the actress as the "gift that COVID gave [him]".
Chrissy Teigen is "downsizing" her Thanksgiving this year because she doesn't want to spend all her time in the kitchen.
Vanessa Kirby has praised Hollywood's "active desire" to see women pushed to the forefront of films.
Diane Keaton didn't like 'The Godfather Part III' when it was first released.
Jamie Dornan admits that he was relieved when the 'Fifty Shades' series came to an end as he doesn't want to play the same character on screen…
Joe Pesci's grin as burglar Harry in 'Home Alone' has topped a poll of the best 'winning smiles' from festive films.
Lewis Hamilton is to be named Game Changer Of The Year award at the GQ Men Of The Year Awards.
Jorja Smith wishes she had a stage name so she could "differentiate" herself from her on-stage persona.
A$AP Rocky has delivered meals to a homeless shelter where he once lived.
'Game of Thrones' star Emilia Clarke spent just 10 minutes translating an epic speech into the fictional language of Valyrian.
Nikki Bella and Artem Chigvintsev are having couples therapy to "be amazing parents".
'Game of Thrones' actor Jason Momoa felt as though he was an "imposter" when he was picked to play Duncan Idaho in 'Dune', because he was "sit…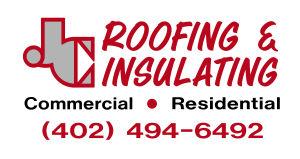 J.C. Roofing & Insulating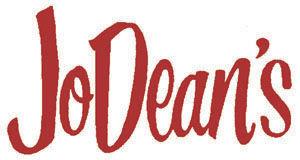 JoDean's Steak House & Lounge
Jordin Sparks says 2020 has given her "total confirmation" that her husband is "the person she's supposed to be with", after they spent lockdo…
Khloe Kardashian will split her time between Boston and Los Angeles when Tristan Thompson begins his newly signed deal with the Boston Celtics.
Mads Mikkelsen has been confirmed for the role of Gellert Grindelwald in the 'Fantastic Beasts' franchise, following Johnny Depp's exit.
Chris Pratt's family relied on food banks when he was growing up, as he insisted there's "no shame" in getting help from the banks if needed.
Johnny Depp has been denied an appeal in his recently lost libel case against The Sun newspaper, as a judge says the case doesn't have "a reas…
Jordyn Woods believes "everything is a learning lesson" and she is "very happy" with the people she has in her life now.
Lorde's 2019 trip to Antarctica will be documented in a new photo book titled 'Going South'.