MILFORD, Iowa -- Since the sale of GrapeTree Medical Staffing to a New York-based investment group in 2017, the company has not only increased home office employment by one-third -- from 105 sales, marketing, accounting and human resources positions to 140 full-time situations -- but plans to continue hiring.
In Milford, the company has expanded its space, thanks to a move to the former Boji Bay restaurant and convention, where GrapeTree added a third floor to the two-story building. 
CEO Steve Hegg, who came on board at the time of the sale, says GrapeTree is still looking to have nearly 300 employees in the Iowa Great Lakes region as the company continues to expand.
Grape Tree added Ohio and Michigan to its business territory in 2018. Until recently the company operated in Iowa and seven adjacent states -- Minnesota, Wisconsin, Illinois, Missouri, Kansas, Nebraska, and South Dakota, plus Indiana.
"Turnover has been low, and mostly related to spouse-related job moves," Hegg said. "We've had very good tenure -- 'and the right amount of turnover.' People are excited to be here in a friendly environment -- especially in our new three-story facility."
It's a unique redesign of the former convention center. There's a gymnasium, downstairs, and Yoga classes, with strength training equipment that staffers can use before work, during lunch, or after hours," Hegg said. That's all in addition to GrapeTree paying a portion of employee's local gym memberships, he said, adding, "After all, we are a health-focused company."
The people GrapeTree hires must be computer savvy, and not be fearful of four screens in front of them at one time, with the work going from one screen to the next. And, Hegg emphasized, "They must deal with our clients and the professional staffers we hire in a professional manner."
Instead of characterizing GrapeTree as a "temp firm," Hegg sees the company as one that helps maintain necessary staffing levels at hospitals and nursing homes.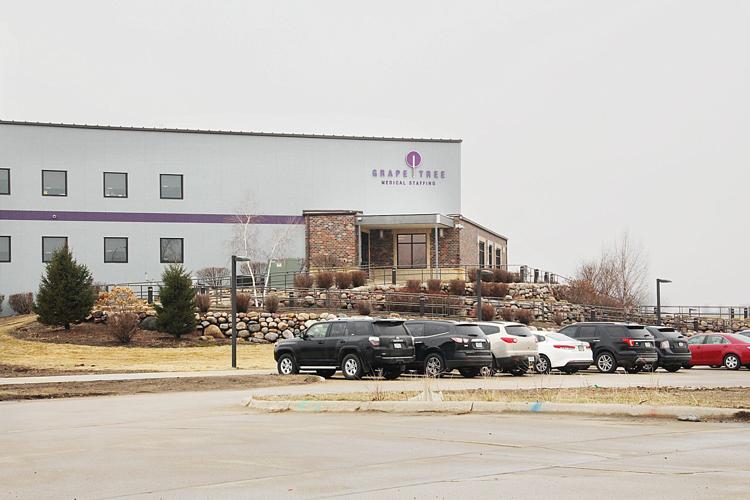 "Our staffing area supports our clients and nurses out in the field. They represent our company, take care of patients and deal with our hospitals or nursing home clients. We don't just hire nurses, we help educate them, and qualify them." Some, he said, take regular full-time jobs with GrapeTree clients. "And we encourage that."
Other inside staff members deal directly with clients, the nursing homes, assisted living centers, and hospitals that buy our services. The largest portion of GrapeTree's placements are in long term care facilities -- nursing homes and assisted living facilities. "GrapeTree is the premiere staffing agency for nursing homes and long term care facilities. We also do hospitals. But we do no placements of doctors. Our competency is: RNs, LPNs, and CNAs."
While CNAs are working mostly in nursing homes at present, Hegg explains that he sees that changing.
You have free articles remaining.
"With the cost of healthcare constantly increasing, hospital need to bring in certain components that can be given to certain credential levels other than an RN -- to free up RNs to focus on more critical patient care," he said. "There is a professional shortage in all areas of medical care all across the country."
With all the Baby Boomers who are about to retire, Hegg sees a 10 to 15 year gap where there is a potential shortage of nurses and other professionals. And the problem won't be just to fill a slot.
"When we have an amazing nurse, who has been doing nursing for 20 or 30 years, the knowledge that these people who are retiring with will also be felt, because it takes a long time to replace them with someone who has much less experience," he said. "They will take a year or two or five to become proficient. So not only are we losing a head for a head, but also a head with the amazing knowledge who can help take care of more patients."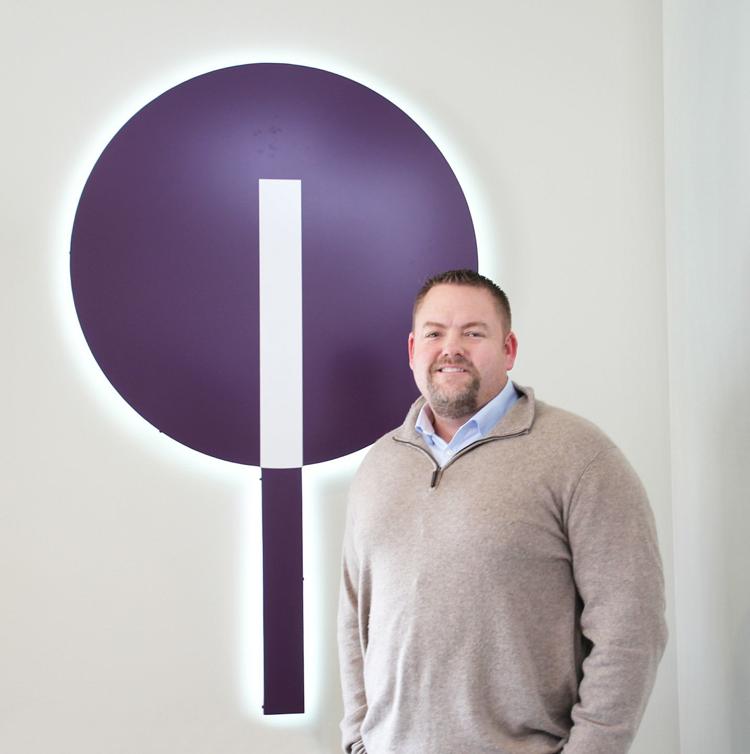 Hegg says GrapeTree is paying more than standard wages. "We highly compensate our healthcare professionals. And we hold them to a higher standard. We also allow our clients to hire our staff. That ability allows them to use us almost as a recruiting component that ends up saving them time, money, and very costly mistakes by hiring the the right people in the first place.
GrapeTree looks for experience in hiring any nursing professional, and requiring at least one year of experience for CNAs, and two or more years for an RN. 
"Anyone who has a degree in communications, entrepreneurship, sales or marketing, would be a great fit here in Milford. We have very professional situations -- dealing with the clients -- doctors, directors of nursing -- hospital administrators. You have to be a great communicator -- verbally and in writing."
"We have to maintain a high level of standards, especially since it's all about health care. We're dealing with people who are going to take care of patients -- people who need the most help. GrapeTree is all about hiring the best employees who are passionate about health care We're looking for those who are ready to put our patients and clients first, and understand the purpose we drive as a company. For Someone who is ready to join a growing company dedicated to improving health care, GrapeTree is the company."
Hegg said he's excited about GrapeTree's future.
"We're not looking to place people for 13 or 14 week contracts. When a facility needs help -- maybe because of an influx in the census, or a staffer needs to take leave -- whatever -- we want to be the company that provides the small bits, the per diem. There is so much growth opportunity in the 11 states where we do business now and in the states we're moving into."
Due to the winter's weather-related construction delays, GrapeTree's spring open house originally planned for early spring has been postponed until July. By that time, he hopes most landscaping should be completed as well.