SIOUX CITY -- A second phase of construction is set to begin this spring at the Summit at Sunnybrook Village, an apartment complex on the ridge overlooking the Sunnybrook shopping area. 
In January, Lincoln, Nebraska-based Perry Reid Properties and Dallas, Texas-based Anthony Properties announced the new development, called Summit Ridge, which includes 73 luxury apartments in one building. The one- and two-bedroom units range from 553 square feet to 1,423 square feet. 
The expansion is expected to be complete by April 2020. 
The existing Summit complex consists of 225 apartments, which are 100 percent occupied, said property manager Lynn Sprock. Those apartments opened in fall 2016. 
Each unit comes with spacious kitchen and living spaces, bedrooms with walk-in closest, a balcony or patio and stainless steel appliances, including a full-sized washer and dryer.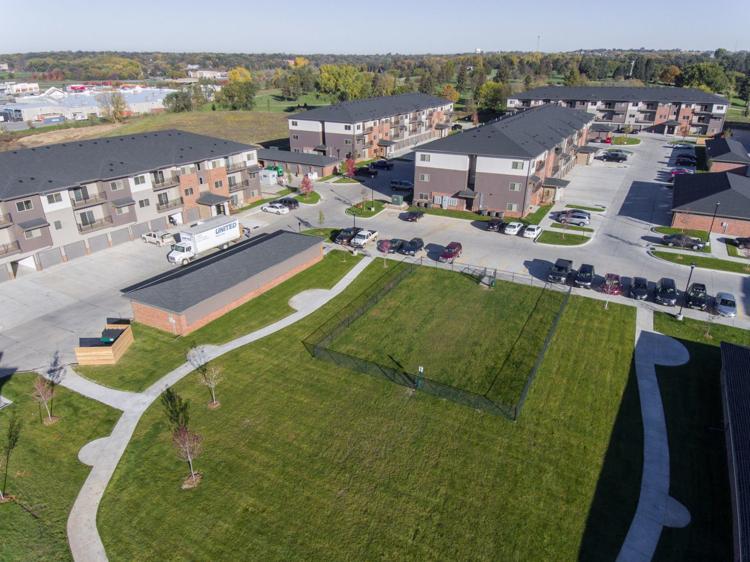 Other amenities in the gated community include individual parking garages, a clubhouse, a state-of-the-art fitness center with workout classes, a resort-style pool, a clubhouse with fireplace, a pool table, a cyber cafe with wireless internet and 24 hour maintenance service.
The Summit complex overlooks the rapidly growing Sunnybrook area. On the ground below to the east lies a mega retail shopping center known as Sunnybrook Village. Developed by Anthony Properties the center last year welcomed its first two tenants, a 218,000-square-foot Fleet Farm store and a 55,000-square-foot Hobby Lobby.
Copyright 2018 The Sioux City Journal. All rights reserved. This material may not be published, broadcast, rewritten or redistributed.
Be the first to know
Get local news delivered to your inbox!