NORTH SIOUX CITY -- After years of sitting dormant, the former Gateway campus in North Sioux City has been revived.
More than a dozen businesses have acquired or leased space in one of the five iconic, black-and-white, cow-spotted metal structures built in the 1990s by Gateway, a computer maker founded by Ted Waitt and the late Mike Hammond. 
Acer, a Taiwan-based computer maker, acquired Gateway in a 2006 deal. The vast majority of the campus, which boasts 746,000 square feet of space on a 76-acre site, then sat empty for more than a decade.
Gerald Keating, a Florida-based investor, acquired the entire property from Acer in a $5.75 million deal last year. 
The same day Keating's deal closed on Jan. 10, 2018, a company headed by Dakota Dunes developer Bart Connelly purchased the former Argentina building for just over $2 million.  The 225,000-square-foot building covers 11 acres on the south end of the campus.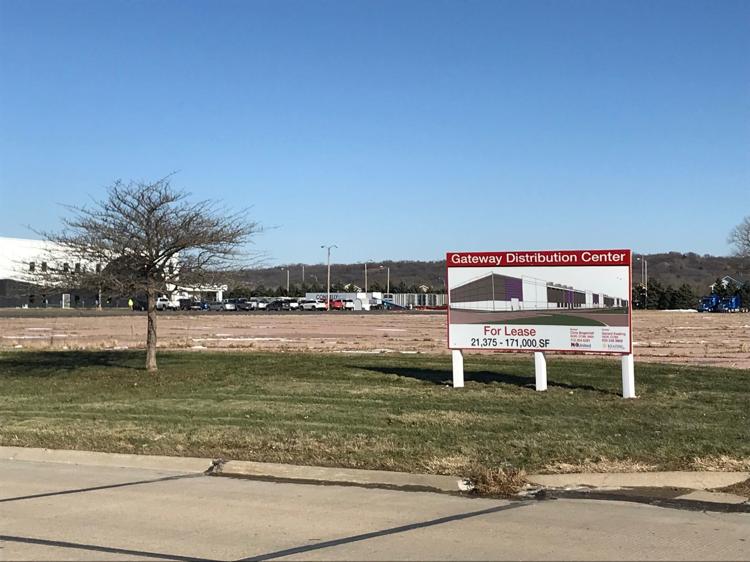 NAI United President Chris Bogenrief noted Keating used the sale of the Argentina building as his down payment toward the purchase of the entire campus, allowing him to put no cash in the deal.
Connelly removed most of the second floor of the Argentina building and converted a large portion of it into a sports complex that recently opened.
Three businesses also have moved into the Argentina, including Pella Windows & Doors, Connelly Development, Government Acquisitions and VIP Gymnastics.
In April, Sterling Computers purchased the Pacific and Peru buildings for $4.68 million. The company plans to move its 400‐employee corporate headquarters to the 82,829-square-foot Pacific building this year. The 105,938-square-foot Peru building houses FIMCO, a manufacturer of agricultural and lawn and garden sprayers, and Five Star Call Center. 
Nelson Industrial Construction and Engineering purchased the 70,545-square-foot Main building for $1.9 million. The South Sioux City contractor converted the structure into a mix of warehouse and office space. Four Seasons Health Club opened a North Sioux City branch in the former Gateway cafeteria. Other Main building tenants include D2, a technology firm headed by former Gateway executives, Big Frig, a maker of insulated tumblers and coolers, and RTI, an IT service provider.
In November, Keating, an Atkinson, Nebraska, native, unveiled two new initiatives to attract more tenants to the sprawling Gateway campus.
You have free articles remaining.
A newly formed Keating company, called South Dakota Storage, is marketing up to 100,000 square feet of space spanning 2 1/2 acres in the former Mexico Building. The storage would be in a portion of the second-floor space where Gateway workers once manned customer service calls.
The secure, climate-controlled storage would be available in increments starting at 1,000 square feet for $3 per square feet. Keating said he is fielding interest from a wide range of businesses.
"Anything they have to store, they can do it here," he said.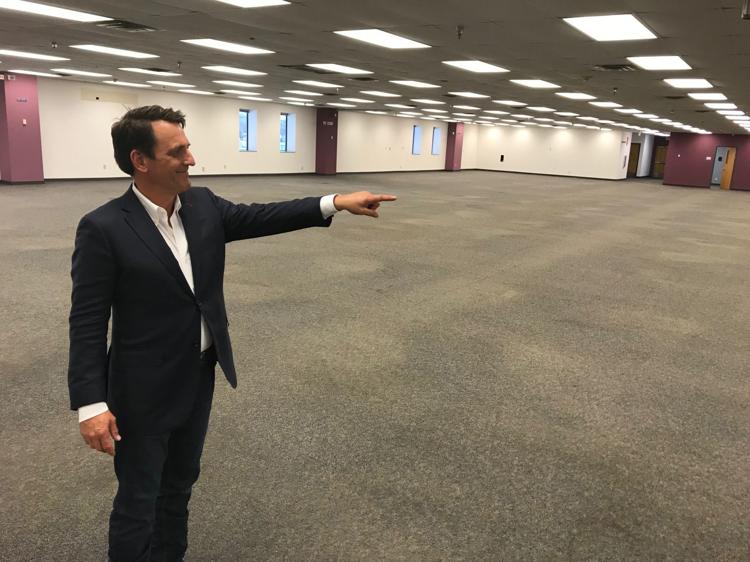 Other space in the Mexico building has been leased. Tenants include Warp Speed 9, a supply chain integration firm, and two companies headed by former Gateway executive Jamie Wankum -- Brown Box and Rubber Dockie. 
Compute North, a Minneapolis-based firm, is investing more than $1 million in a cryptocurrency mining operation in a wing of the Mexico building, 
A different cryptocurrency miner operates in the Main building.
Keating also has introduced plans for a $7.5 million distribution center that he hopes will help attract Amazon or other companies that ship products. The 171,000-square-foot center would be built on a former 14-acre parking lot next to the Argentina building.
Construction will begin on the distribution center once 50 percent of the space is leased, with completion anticipated within nine months, he said.
Keating noted the distribution center offers logistics companies access to 10 million people within a 300 mile radius of North Sioux City.
Bogenrief, a 24-year veteran of the local commercial real estate market, said the project would help alleviate a shortage of modern distribution space in the metro area.
"I've never seen it this tight," he said.
Unlike most older spaces, the new state-of-the-art distribution center would feature high ceilings and drive-in doors.
Copyright 2018 The Sioux City Journal. All rights reserved. This material may not be published, broadcast, rewritten or redistributed.