SIOUX CITY -- For a quarter-of-a-century, ArtSplash has become a Labor Day Weekend tradition.
Erin Webber-Dreeszen, development coordinator for the Sioux City Art Center, said the 26th ArtSplash -- taking place Aug. 31 to Sept. 1 at Riverside Park, 1301 Riverside Blvd. -- will be as much fun as ever.
Annually attracting around 100 artists from across the country, as well as entertainment, food and activities for the entire family, the event enjoys success because of widespread appeal, Webber-Dresszen said.
"I think (ArtSplash) just appeals to so many aspects of people's lives," she said. "There are a lot of people who come to ArtSplash who never come to the Art Center, so if we can give them an experience with the visual arts in a park-like setting, we want to give them the highest quality experience that we possibly can."
ArtSplash, which raises funds for the Art Center's education and exhibition programs, has become so refined over the years that it can be held wherever festival organizers wish to move it.
Indeed, this versatility has been tested in the past.
For instance, the festival had to relocate in 2011 from the Anderson Dance Pavilion -- its usual home on the city's riverfront -- due to Missouri River flooding.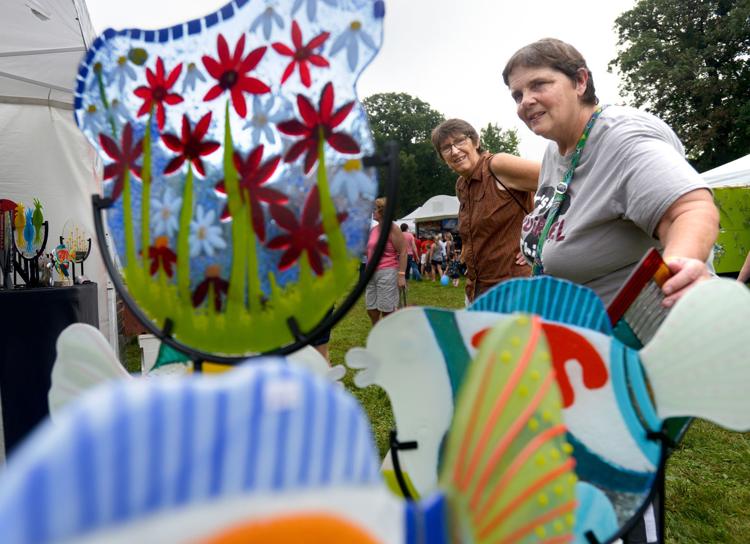 In 2013, the festival moved again, to Riverside Park, where it has been ever since.
"Do we miss the riverfront?" Webber-Dreeszen asked. "In a lot of ways, yes. A lot of people thought that was the heart and soul of Artsplash."
"When we had something like a flood happen, we have to adjust," she continued. "There's just no way around it."
Webber-Dreeszen said she learned a lot during the two years ArtSplash was held at Grandview Park. She listened to feedback from festival guests and realized the location didn't work for ArtSplash.
"Moving out to Riverside was a really good option," she said. "We've found a really comfortable home out there."
Webber-Dreeszen said the festival has offered a variety of things to see and do over the years, from giant sand sculptures to large stage acts to storytelling from local celebrities. 
While trends may come and go, the festival's focus has always been on the artists.
And that could be anything from painters, sculptors, photographers, carvers, metalworkers, potters, you name it.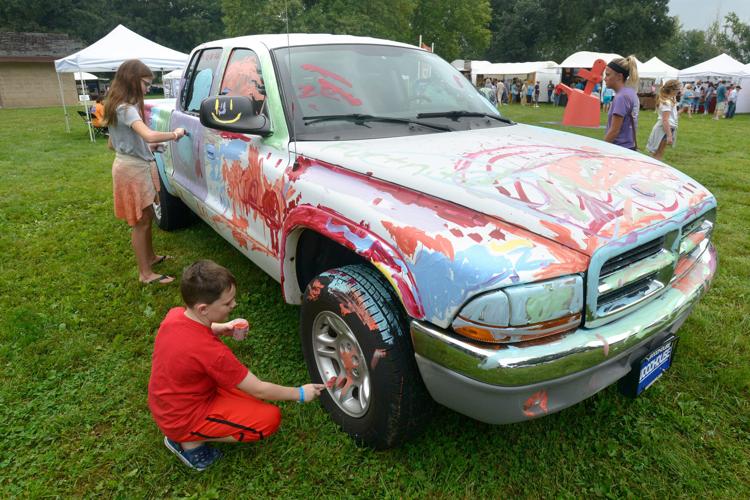 "I look forward to seeing the artists come back, (seeing) how their art is evolving and how their process is changing," Webber-Dreeszen said. "That's the beauty of the arts."
Still, she gives much credit to the ArtSplash steering committee, the Art Center staff and a crew of 250 to 300 volunteers.
So, after 25 ArtSplashes, what's left to do? According to Webber-Dreeszen, plenty.
"I want to make sure that (ArtSplash is) constantly looking forward," she said.