SOUTH SIOUX CITY | Alejandro Robles is living out his version of the American dream by making the street foods that gained popularity in his native Jalisco, Mexico.
"I'm cooking the food that I grew up eating," he said, grilling a skirt steak that will be the centerpiece for an order of Bistec Ranchero. "This is the food of Jalisco."
Robles opened Robles' Taqueria at 1401 Dakota Ave. in October. Previously, he served a menu of tacos, burritos, tortas, and quesadillas from a food truck inside the parking lot of La Pinata Groceries at 3124 Gordon Drive in Sioux City.
When he isn't making authentic Mexican fast food fare at his restaurant or inside a food truck, Robles also takes on as many catering jobs as possible.
"I like working," he insisted. "I love what I'm doing."
Certainly, Robles prefers cooking to construction work, which was his occupation for the first 14 years he lived in the United States.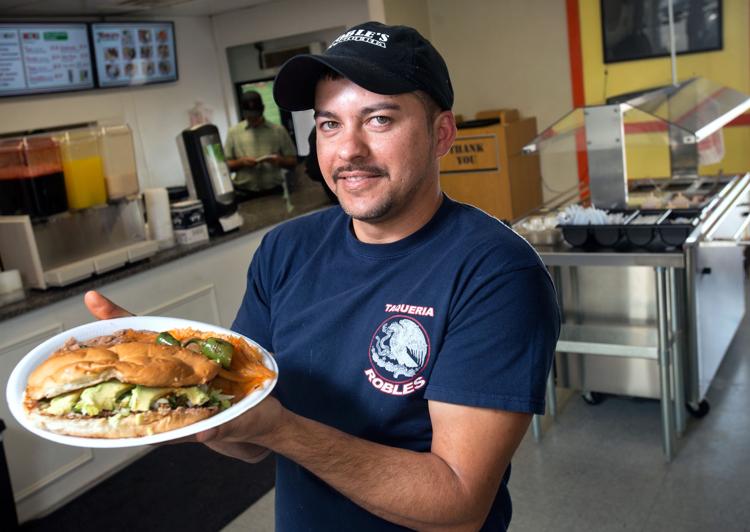 "I did construction as a way to make money," he explained. "It was always my hope to become my won boss."
Luckily, Robles has a sister and a brother-in-law who have a thriving restaurant in California.
"Their restaurant is very successful," he said. "I worked with them for a while and saw what they did. Because of that training, I was ready to open a restaurant of my own."
So far, business has been brisk. The peak hours are between 7:30 to 8:30 p.m., any weeknight, as well as any weekend morning.
And what does Robles' Taqueria customers want? Top quality meats and fresh vegetables expertly prepared by the owner himself.
When ordering a taco, burrito, torta or quesadilla, diners have a choice between such meats as grilled steak, shredded beef, chicken, buche, cabeza, roasted pork and pulled pork.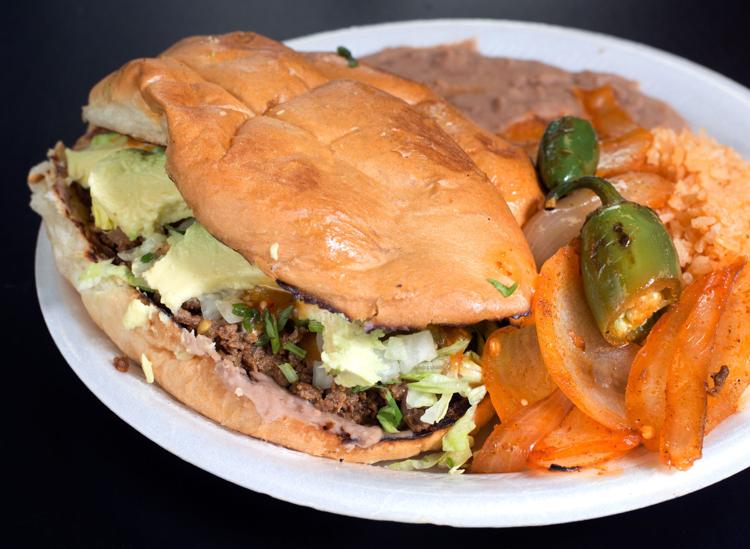 "Everything is made to order," Robles insisted. "That's what sets us apart from (chain fast food places)."
Asked if he has a favorite food on the menu, Robles said it changes all the time.
"Sometimes, I'm in the mood for a taco," he said. "Other times, I like a burrito."
Still, Robles said he prefers the food of Jalisco over everything else.
"I like my own cooking, I guess," he said with a smile.
Following a busy lunch rush, Robles said he's never been afraid of hard work. In fact, it makes his quest for the American dream more meaningful.
"I enjoy being more own boss and I enjoy doing what I'm doing," he said. "It makes all of the sacrifices worthwhile."