SIOUX CITY | A walk through the interior of the Warrior Hotel on Sixth Street reveals reminders of its elaborate past.
The Warrior icon remains on the railing of stairs leading to the second floor. Ornamental designs, with some gaps, still adorn the building's columns. The floor and ceiling designs in the second-floor ballroom carry a tint of their former grandeur. 
Developers say the gutted historic building and its next-door historic neighbor to the west, the Davidson Building, will be restored to their glory from decades long past -- and even better -- as part of a planned $56 million restoration plan set to begin this year.
In July, information became public that the massive renovation project would be completed by Restoration St. Louis, which has completed more than 300 historic renovations. The St. Louis-based firm also will manage the hotel when it is finished.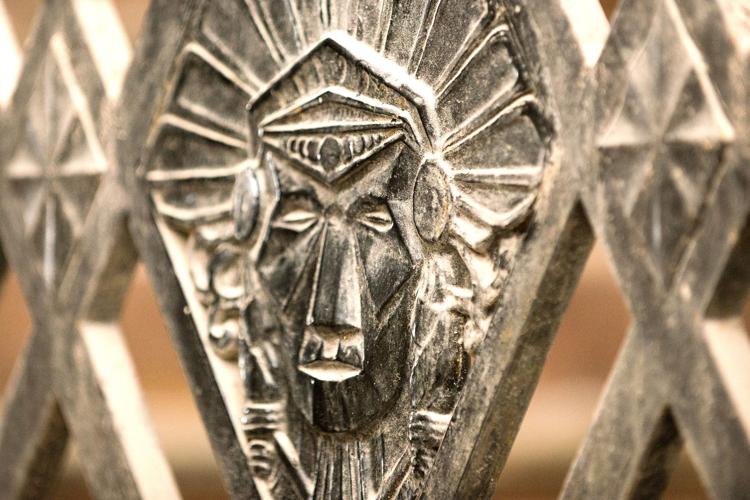 The plan will transform the Warrior and Davidson buildings into a 146-room Autograph by Marriott hotel, as well as luxury apartments, bars, restaurants and other retail outlets.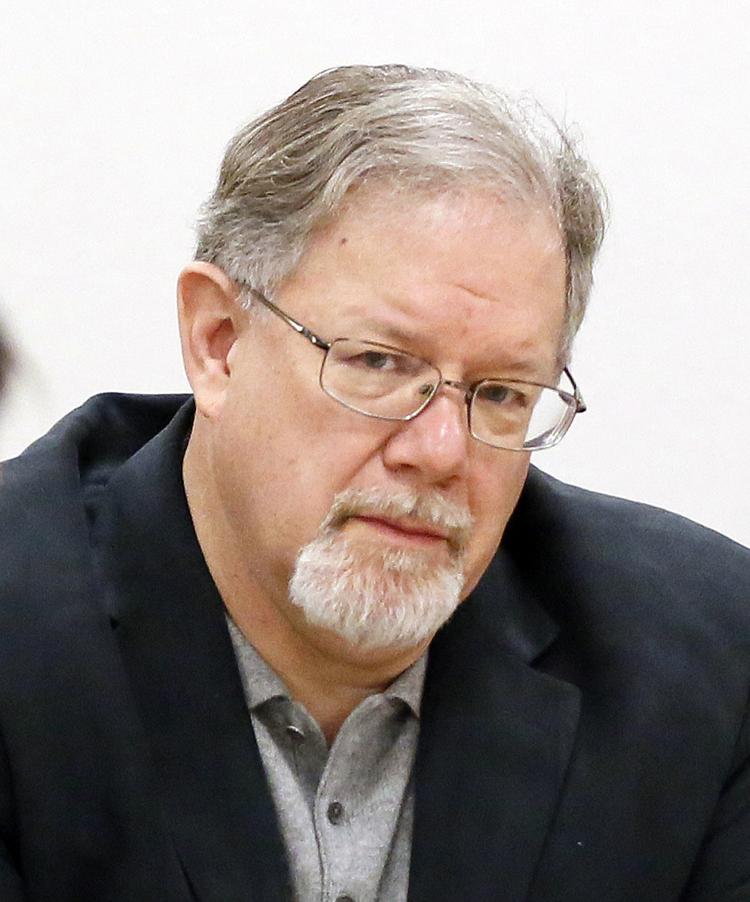 Roger Caudron, a spokesman for longtime developer Lew Weinberg, whose company owns the two structures, said the project could begin in May or June. Construction is anticipated to take between 16 and 18 months, he said.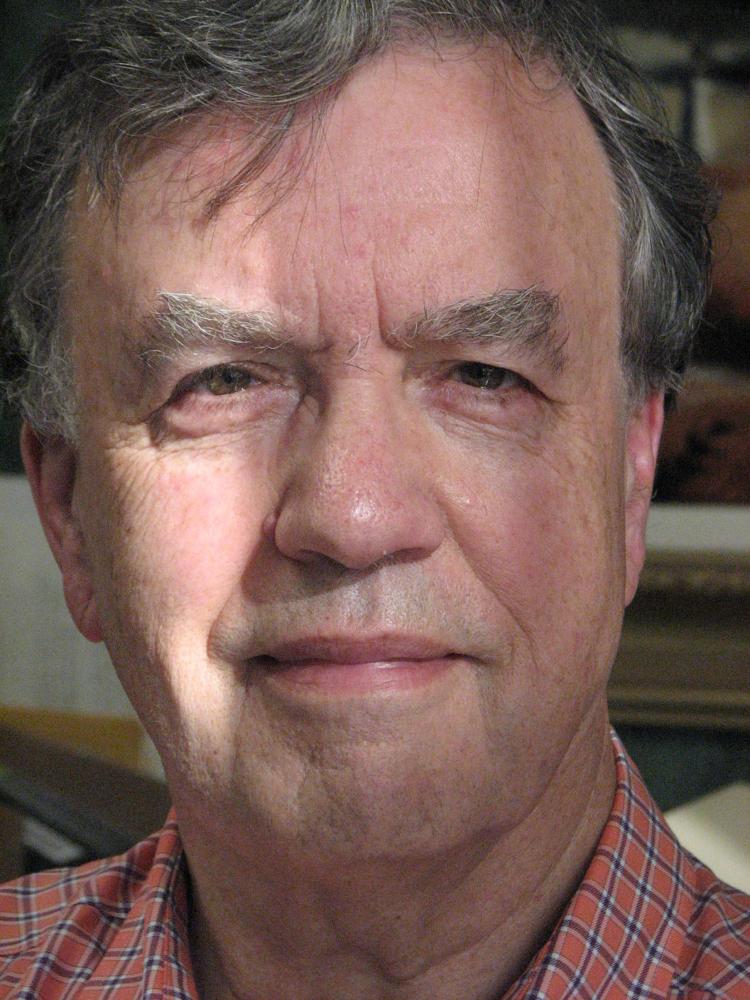 Both the Warrior and Davidson are listed on the National Register of Historic Places. The 10-story Warrior, built in 1930, was long considered one of Sioux City's most elegant hotels but has been vacant for more than 40 years, despite a series of efforts to bring the property back. Since the late 1990s, the boarded-up structure has been red-tagged by the city for building code violations.
To comply with strict federal standards required to qualify for historic tax credits to help finance the project, Restoration St. Louis plans to restore the brick exterior of the Art Deco-style hotel, which features Terra Cotta ornamentation and flourishes like ornate buffalo heads, and the second-floor lobby, front desk and ballroom.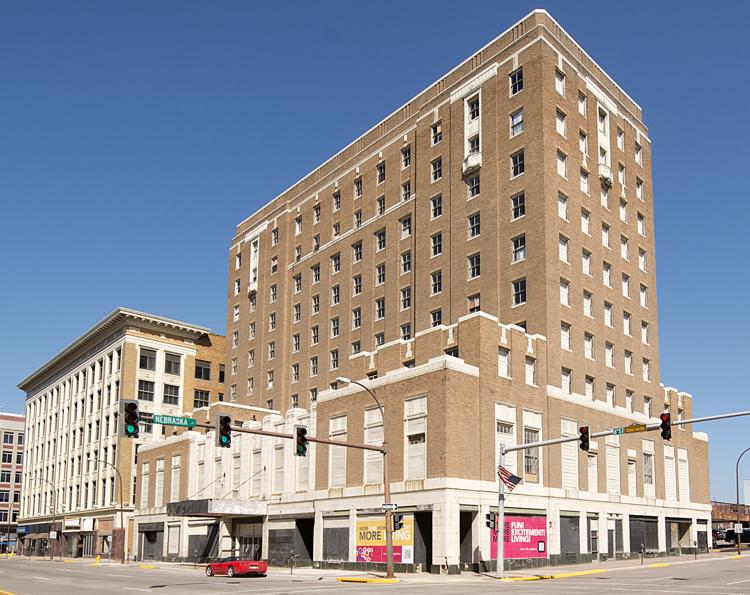 The upper floors would be converted into 92 guest rooms. An additional 54 rooms would be carved out of the second, third and fourth floors of the Davidson Building, which became the city's first office building when it opened in 1913.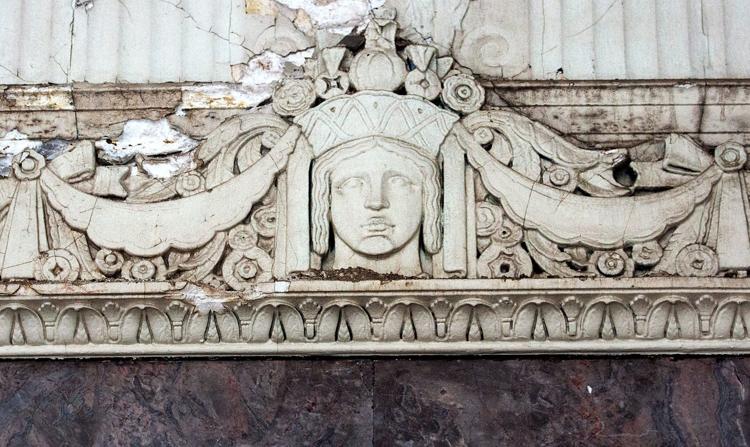 The remainder of the 200,000 square feet of combined space will become restaurants, bars, retail shops and luxury apartments. 
The Warrior/Davidson project will be the city's second new Marriott hotel, joining a separate downtown project by North Liberty, Iowa-based Kinseth Hospitality to construct a Courtyard by Marriott hotel adjoining the city's convention center.