SIOUX CITY | Rick Dominowski didn't want The Wheelhouse Bar & Grill to be the typical sports bar.
Instead, the veteran restaurateur wanted his 4501 Southern Hills Drive business to be "a place where we could up the ante."
This made sense since Dominowski didn't want to draw customers away from Townhouse Pizza & Lounge -- the venerable 2701 Floyd Blvd. pub his family purchased more than 17 years ago -- or the Townhouse's location at 100 Marie Ave. in North Sioux City.
"The Townhouse has a very dedicated customer base that is loyal to it," he reasoned. "The Wheelhouse is looking to attract a younger crowd that wants good food at a reasonable price."
This is an important distinction since Dominowski sees the 10,000-square-foot Wheelhouse as a restaurant first, and then, a bar.
"We wanted to expand our menu with types of food we didn't have the capacity to do at the other locations," he explained, shortly after its May 2017 opening. "Once we went down that road, food took on a greater importance."
Describing his cuisine as "bar food with flair," Dominowski is pleased to beef up Wheelhouse's menu with meaty mainstays like a 10-ounce, hand-cut ribeye as well as a wide array of barbecue items.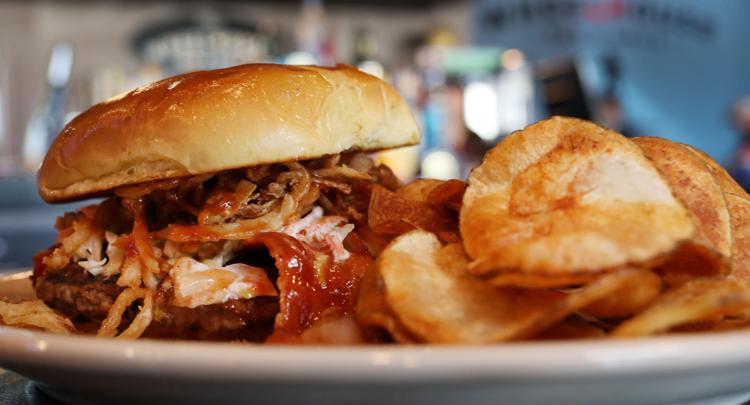 Yet he knows even specialty burgers can draw plenty of oohs and aahs.
For instance, The Wheelhouse's Spanish burger makes a colorful first impression when topped with tortilla strips, guacamole, salsa and plenty of queso blanco. Likewise, the Italian burger comes smothered in zesty marinara and banana peppers before being topped with house-made mozzarella sticks.
According to Dominowski, this is the key.
"We make everything from scratch whenever possible," he said. "You can definitely taste the difference."
However as much as things changes, others must stay the same.
Of course, we're talking about The Wheelhouse's pizza selection that mirror the choices available at the Townhouse locations.
"Everybody loves Townhouse's pizzas," Dominowski said. "That's why we make them here as well."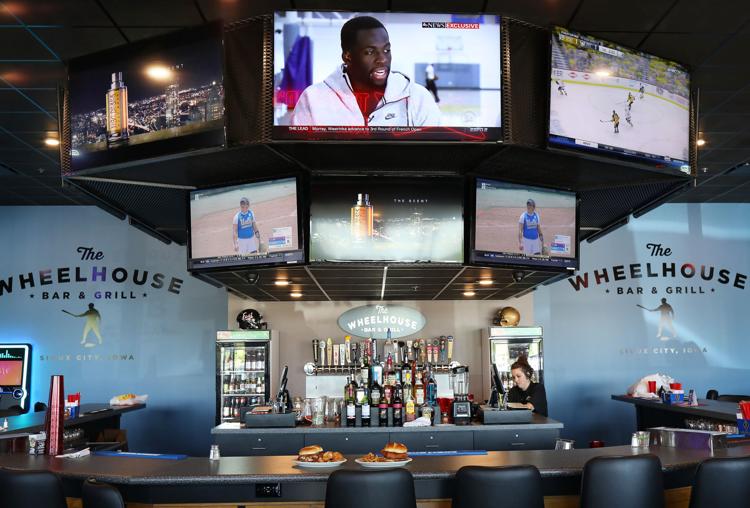 Giving a tour of the eatery, he pointed to the large number of TV screens that dominated The Wheelhouse's decors while talking up a huge selection of domestic and craft beers available at the bar.
In addition, Dominowski showed off the large indoor golf simulator that will allow putters to work on their swing.
"When you're opening a business, you try to get something for everyone," he said. 
Luckily, that is something that is completely inside of Dominowski's "wheelhouse."
"I think we've created something that is as sporty and upscale as it is friendly and familiar," he said.