SIOUX CITY -- A few hours before Night Ranger was slated to hit the Anthem stage, Missy Rarrat was still working out some production kinks.
"Even though we've done more Anthem shows than we can count, we're working to make everything perfect up until the last second," the Hard Rock Hotel & Casino vibe manager said, smiling. "That's what keep things fresh and exciting."
Rarrat added, "It's what keeps us moving forward."
Indeed, 2018 turned out to be a banner year. 
With such A-list entertainers as Post Malone, Kesha and Pitbull performing at Battery Park, Hard Rock's outdoor summer concert series won the G2E Casino Entertainment's Casino Arena/Amphitheater of the Year Award from Global Gaming Expo.
"We turned a parking lot in Sioux City, Iowa, making it the No. 1 amphitheater in the country in five years' time," Rarrat said "That says so much about our team as well as our community. We're a force to be reckoned with."
However, the force is currently experiencing some growing pains. 
Specifically, an $11 million parking ramp that will connect directly to the Hard Rock is making Rarrat rethink plans for Battery Park's 2019 Summer Concert Series. 
"Parking has always been an issue and with construction continuing this summer, we're losing precious space," she said. "If a big Battery Park act travels with multiple buses and trucks, we simply can't accommodate them because we don't have room for them to park."
What that means is the 2018 Battery Park's 11 concert dates may have to be scaled back to three to eight concerts.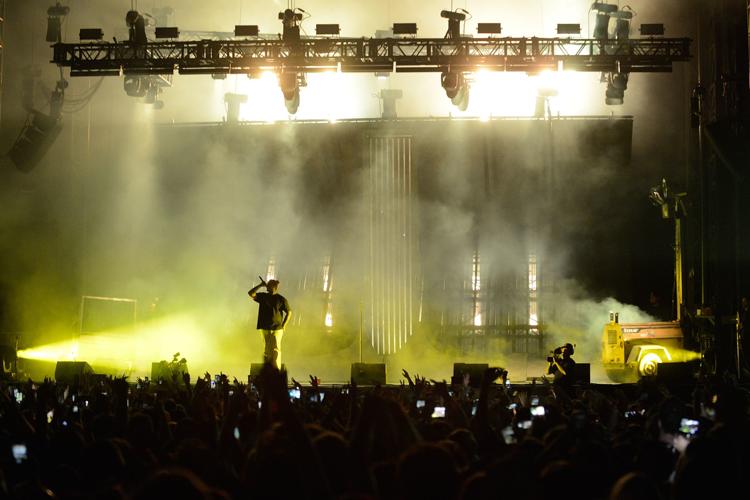 "I'm not too worried," Rarrat said. "2019 may be an abbreviated year for Battery Park shows. But 2020 promises to be spectacular with more acts in addition to a convenient, new parking ramp."
You have free articles remaining.
Which isn't to say that the acts already lined up for this year's Battery Park is lacking in star power.
For instance, country superstar Kane Brown will be performing June 13, the hard rocking Five Finger Death Punch will be sharing the stage with Fire From The Gods on July 20, while the Red Dirt Country Fest, featuring Turnpike Troubadours and five other bands, will be kicking things up on July 27.
"When I started with Hard Rock as a venue representative, I knew a lot about rock music but little about country music," Rarrat said. "After listening to red dirt country, which is country music with attitude, I started to come around a bit."
In fact, Rarrat is acquiring an affection for country artists, who she said are the easiest performers to work with.
"Not a diva in the bunch," she said.
But Rarrat is also complimentary about such past performers as Post Malone, Pitbull, and Alanis Morissette, who was able to gamble at the casino, unrecognized, prior to her show.
Does she have some wild tales to tell about backstage antics? Well, she had to pick some "hipster glasses" for Elvis Costello in Dakota Dunes and got a tour of the bus belonging to country singer Jake Owens.
"You'd think Jake would be this country boy," Rarrat said, shrugging. "But his bus had disco balls and he played nothing but gangster rap."
She also got the chance to meet the small children of country superstar Chris Stapleton.
"To performers, their tour buses are their homes," she said. "That's why it is so important to be able to accommodate all of their needs."
This is why Rarrat is looking forward to the summer season of Battery Park shows.
"No matter how many concerts we have, I want it to be a great experience for the performers as well as for the audience," she said.