SIOUX CITY -- Michael Searls is half the man he used to be ... give or take a pound or two.
The Sioux Cityan has gone from weighing 380 pounds to around 205 pounds  by changing his diet as well as working out five days a week.
Searls had been struggling with his weight after being involved in life-threatening car accident more than eight years ago. The crash left him with severe damage to the base of his arms and face while tearing his abdominal muscle.
"I had to remain sedentary for months on end," he explained. "Since the accident damaged my teeth, I couldn't eat solid foods for quite a while."
Searls' weight spiked during his recovery and it never really stopped.
"My accident occurred when I was 21, going on 22,"  he said. "My weight was up to 380 pounds just two years later."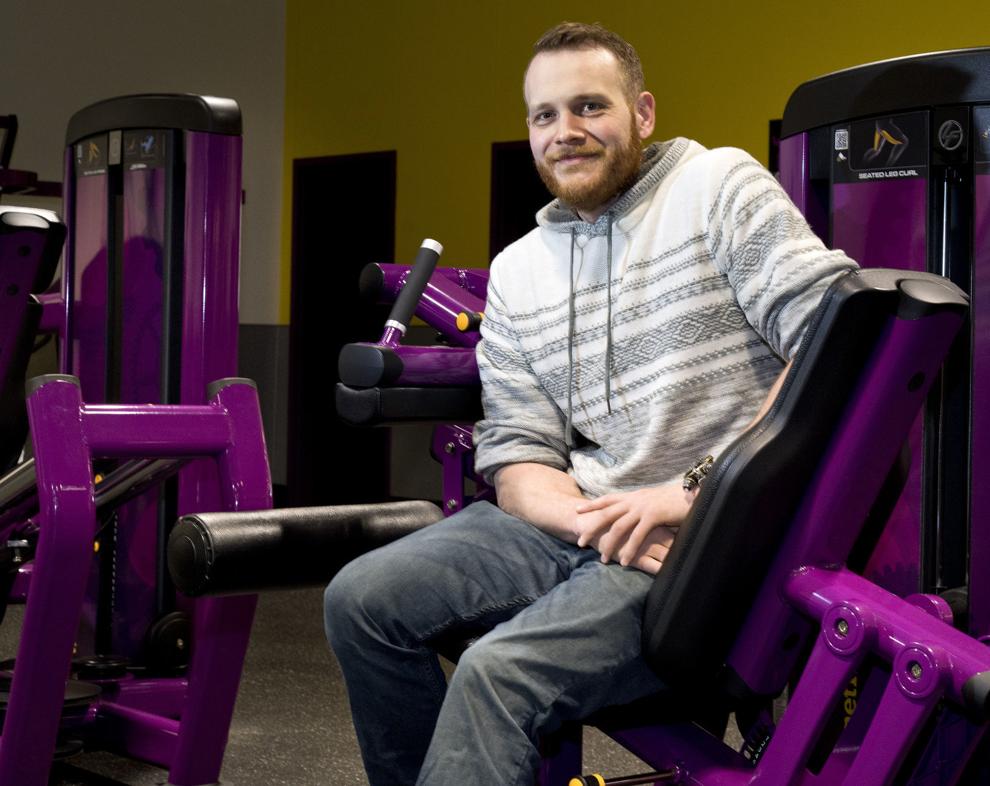 That was quite a change for the 6-foot, 4-inch Maple Valley-Anthon Oto High School graduate, who had maintained a normal weight for most of his life.
"Growing up, I probably had a few self-esteem issues because my two younger brothers were skinnier than I was," Searls explained. "But looking at old photos, I know my weight at the time was fine."
After his weight gain, he never wanted to have his photo taken.
"I was in denial," Searls said. "If I didn't see how I looked, it couldn't be that bad, right?"
Also, he went out of his way to avoid seeing a doctor.
"I knew what the doctor would say," Searls said. "Lose weight."
Instead, he embarked on an endless cycle of diet and exercise.
"I took what was considered conventional knowledge and tried to apply to my lifestyle," Searls said, shaking his head. "It never worked out."
For instance, he would limit his diet to chicken and broccoli, which wouldn't satisfy his appetite. Or he'd start an exercise routine, loss weight before plateauing.
"I'd get into a pattern where the weight would come off and, then, it would stop," he explained. "It was frustrating."
In 2016, Searls tried another approach to weight loss. He joined Planet Fitness while incorporating a diet that eliminated all sugars and processed foods.
He also purchased a scale for the first time.
"The scale had a maximum weight of 350 pounds, so I thought I had a little wiggle room," he said. "When I stepped on that scale for the first day, I weighed 330 pounds. Guess I didn't have that much w   iggle room after all."
Gradually, Searls got his weight down to 295 pounds but he wasn't happy with his appearance.
Losing his job in 2018, his self-esteem plunged to an all-time low.  
"I figured things couldn't get worse," Searls said. "It was up to me to make things better."
Searls upped his workout routine while starting a ketogenic diet.
A popular diet for such A-listers as Halle Berry and Tim Tebow, the keto diet changes the way your body converts food into energy. Basically, a keto diet means a person will be eating mostly fat (up to 75 percent of a daily calorie count), some protein (around 20 percent) and a small amount of carbs (about 5 percent of so).
By eating a lot of fat and very few carbs puts a person in ketosis - a metabolic state that allows a body to burn fat instead of carbs for energy.
This is how Searls was able to lose 90 pounds in less than a year.
"I lift weights at Planet Fitness for an hour-and-a-half every morning," he explained. "Each day, I concentrate on a different body part."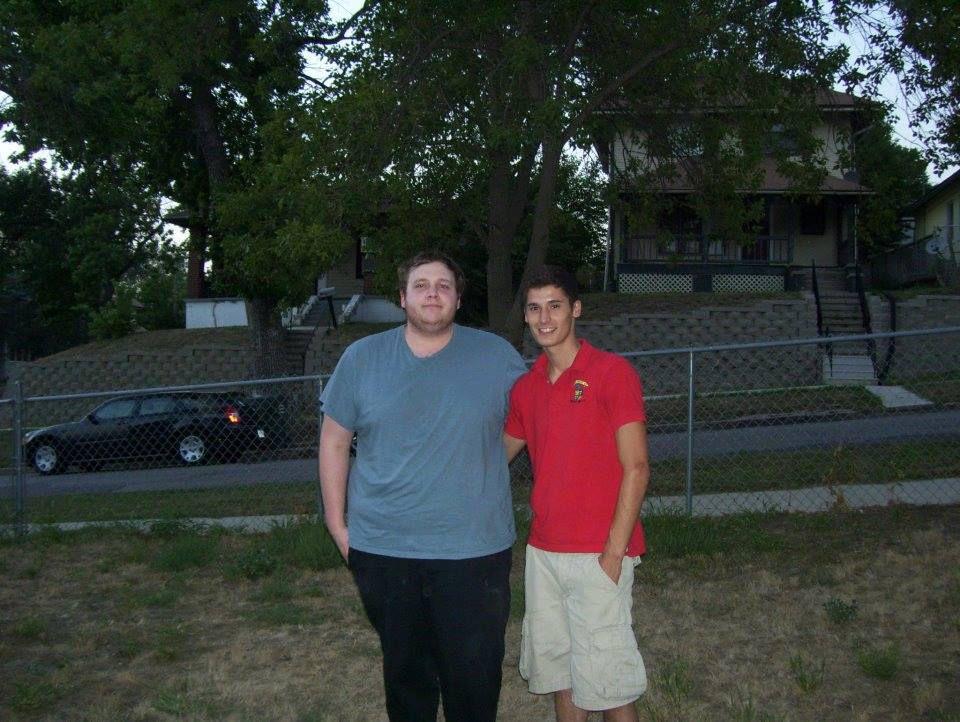 Then, Searls goes to work.
"I have a new job as an assistant manager for Walmart," he said. "That means I'm walking another 8 to 10 miles after my workout."
At around 2 p.m., every day, Searls will eat his sole meal of the day: a taco bowl he makes at home.
"The taco bowl consists of up to a pound of ground beef or pork, two whole avocados and a lot of veggies," he noted. "Since it averages out to around 1,700 calories, I'm certainly not depriving myself of food. Instead, I feel completely satisfied."
Indeed, Searls he needs no "cheat day."
"People ask me if I ever want to break down and get a pizza," he said, shaking his head. "Not really."
It helps that Searls has a supportive girlfriend.
"I think she was skeptical at first," he allowed. "Now, she's fine with it."
Searls loves the attention he gets at Planet Fitness.
"These people have literally seen the weight drop off me," he said. "Having their support means a lot."
Searls also said his work colleagues have been peppering him with questions about the keto diet.
"The keto diet isn't for everyone," he said. "It worked for me but that's no guarantee it will work for others."
Despite that, Searls no longer worries about the perils of plateauing.
"Before, I was dieting without really knowing what I was doing," he said. "Now, I understand what food does to your body and how a person can keep the weight off."
Plus Searls is getting close to what he considers ideal weight.
"I'm at 205 pounds today," he said. "I'd like to go down to 195 pounds."
Searls catches himself after saying that. He can't help but smile at his success.
"So much of your pride comes from your body image," he said. 'I've dieted before and lost weight before but it never felt like this. I don't feel sluggish anymore and I have so much energy. I feel great."
Plus he's been able to improve his health on his own terms.
"Nobody can tell you to change your life until you're ready to change your life," he said. "For me, this was perfect timing and I couldn't be happier with the way that I look."  
Copyright 2018 The Sioux City Journal. All rights reserved. This material may not be published, broadcast, rewritten or redistributed.