SIOUX CITY -- During a lunchtime meeting, Western Iowa Tech Community College (WITCC) general education student Mason Mackey quickly runs through a itinerary of agenda items.
Among the activities up for discussion are an autism walk, a peanut butter-and-jelly sandwich eating contest and a Morningside-to-Riverside bike run that is especially close to his heart.
"The weather on the day of our bike run looks amazing," says Mackey, who is both president of WITCC's bicycling club as well as the go-to guy for a weekly meeting which brings together many of the school's different clubs. "I can't wait."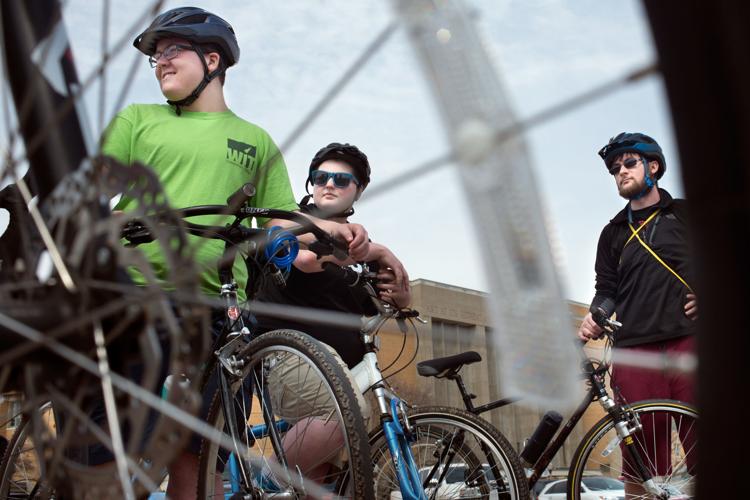 According to student activities coordinator Mike Brown, WITCC has a host of student-run clubs and organizations. 
Such clubs revolve around interests like film appreciation, disc golf and anime. Other clubs may involve people with specific majors (like an education- or business-focused group) or specific demographics (like a multicultural organization or SPECTRUM, which is geared toward LGBTQ students and their allies).
"We try to cull groups that no longer have viability," Brown explains. "At a two-year college, it's easy to lose groups once students graduate and move on."
Still, groups of any kind are an important component of student life, Mackey says.
"WITCC groups get involved with volunteer activities both on and off of campus," he says, noting that club members participate in book drives, autism walk and campus health programs. "It's good for the college and it allows students to network with other people."
One of the more popular groups is WITCC's Round Table Gaming Club, which enables members to learn industry techniques for designing and developing video games.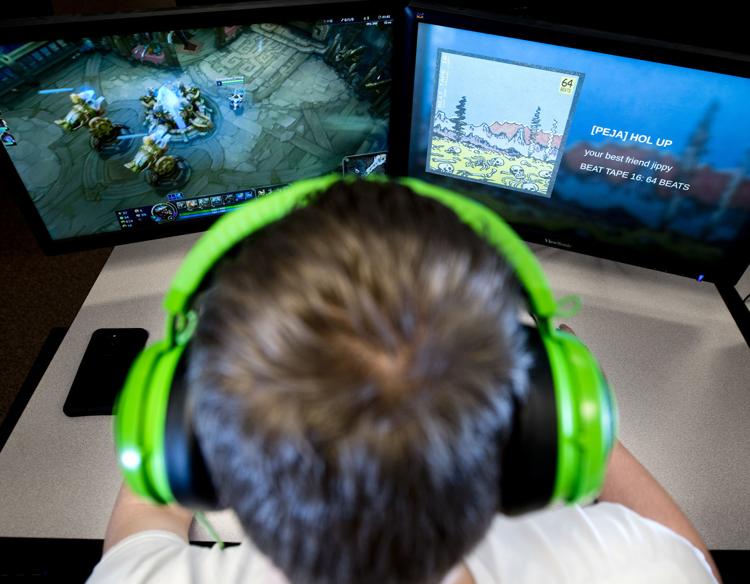 You have free articles remaining.
"We also hold video game tournaments as well as participate in eSports competitions," explains WITCC video game design instructor Craig Barnes.
Um ... what are eSports competitions? They are a form of contest involving video games. Think of them as an athletic battle where combatants use joysticks instead of bats and balls.
"We're actually doing well and competing with much bigger schools," Barnes says. "That's cool."
While most of the members of the Round Table Gaming Club are also WITCC video game design students, they don't have to be.
"All clubs are open to the entire student base," Brown says.
Which is good news for Barnes, who is currently the gaming club's faculty adviser.
But nearly a decade ago, he was also a Round Table Gaming Club student member.
"I like knowing that the club continues to evolve and change to suit the needs of each class of student," Barnes says.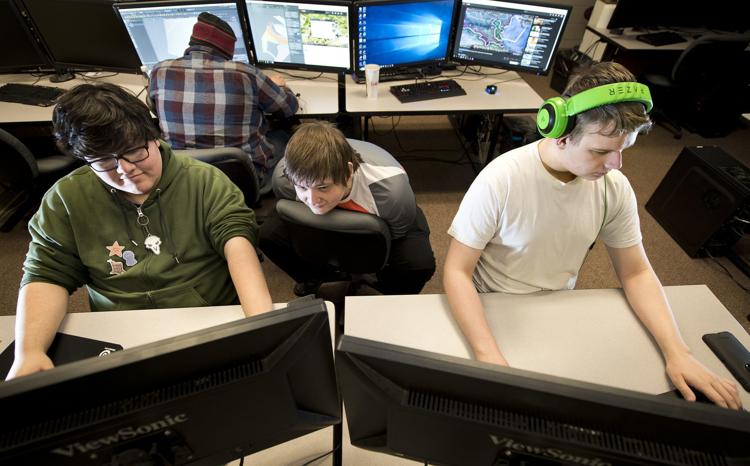 Which is what college should be about.
"College is about acquiring knowledge," Barnes says. "It also allows you to explore other interest."
"At Western Iowa Tech, we should have a club that matches just about any interest," he adds.
Copyright 2019 The Sioux City Journal. All rights reserved. This material may not be published, broadcast, rewritten or redistributed.