VERMILLION, S.D. | The "big man on campus" at the University of South Dakota kind of forces himself to get out "on campus."
Chris Streveler, starting quarterback at the University of South Dakota, isn't one to be found traipsing back and forth from classroom to dormitory to student union.
He's already graduated, you see. Not once, but twice.
Streveler, the first Coyote in five seasons to be named Missouri Valley Conference Newcomer of the Year in 2016, earned Academic All-Big Ten honors twice while playing quarterback for the Minnesota Golden Gophers. The native of Lake Crystal, Illinois, earned a degree in kinesiology from Minnesota in the spring of 2016 and, as a graduate, could transfer without penalty to any other NCAA Division I institution.
He chose USD, and the graduate transfer became an impact player, accounting for 31 of the team's 41 touchdowns during a 4-7 campaign last year.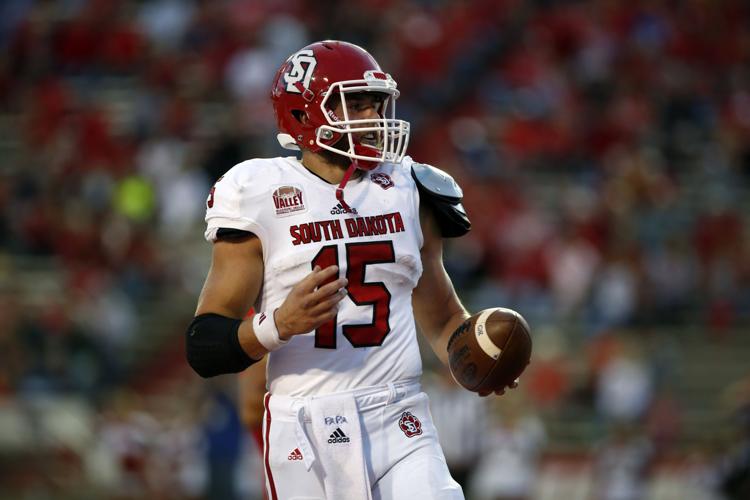 He hit his receivers as well as he hit the books, earning a master's degree in August in sports management. As the 2017 season commenced, Streveler hit the books again, embarking on his second master's degree during his fifth and final season as a collegiate quarterback.
But, "big man on campus?" Not really.
"I do ride my bike around campus," he said. "But my classes are all online and I live in an apartment. I also spend a lot of time watching (football) film and in meetings with coaches."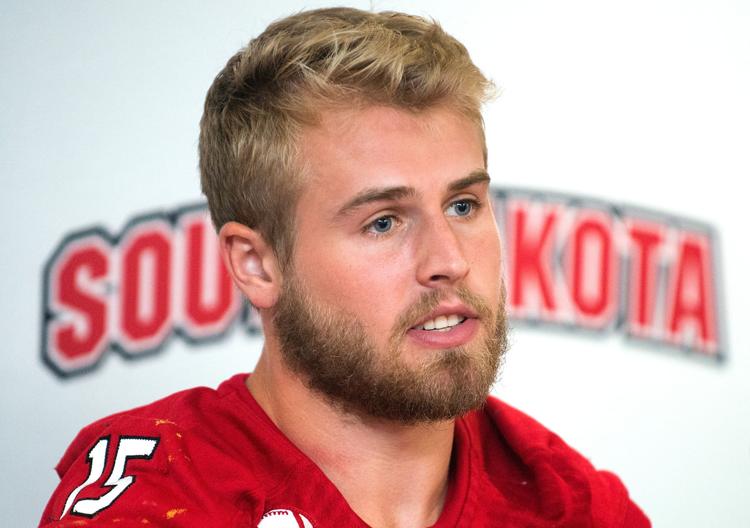 Streveler said he kind of forced himself to get out and on campus on Thursdays last fall in Vermillion.
"I'd go eat and interact with some students," he said. "I had to make myself get out and do that."
This fall, as Streveler begins another master's in interdisciplinary studies, he'll spend time lifting, working out and breaking down film. He'll do everything he can as quarterback and a captain to lead the Coyotes in the rugged Missouri Valley. He'll also keep an eye on his football future, hoping that he can extend his playing career.
"I'll do a pro day," said Streveler, the son of Christine and Erik Streveler. "Maybe there will be something in the NFL, maybe Canada, maybe Europe."
As he watches NFL games during the exhibition and early season, Streveler keeps up with former teammates and foes who have landed spots on NFL rosters. Three former teammates, for example, saw action as the Jacksonville Jaguars faced the New England Patriots in the preseason opener for both teams.
You have free articles remaining.
And while that's an eye-opener for any college athlete, the immediate task at hand involves the Coyotes' season-opener at Drake University on Sept. 2.
"I'm very healthy and very excited to get the season going," said Streveler, who connected on 164 of 273 passes for 1,947 yards last season.
Streveler paused before a lifting session to share his responses on a variety of topics, ranging from Tim Tebow to his pet python.
What's the biggest venue you've played in? "Michigan State (Spartan Stadium) was the biggest, but Wisconsin (Camp Randall Stadium) might have been the most fun."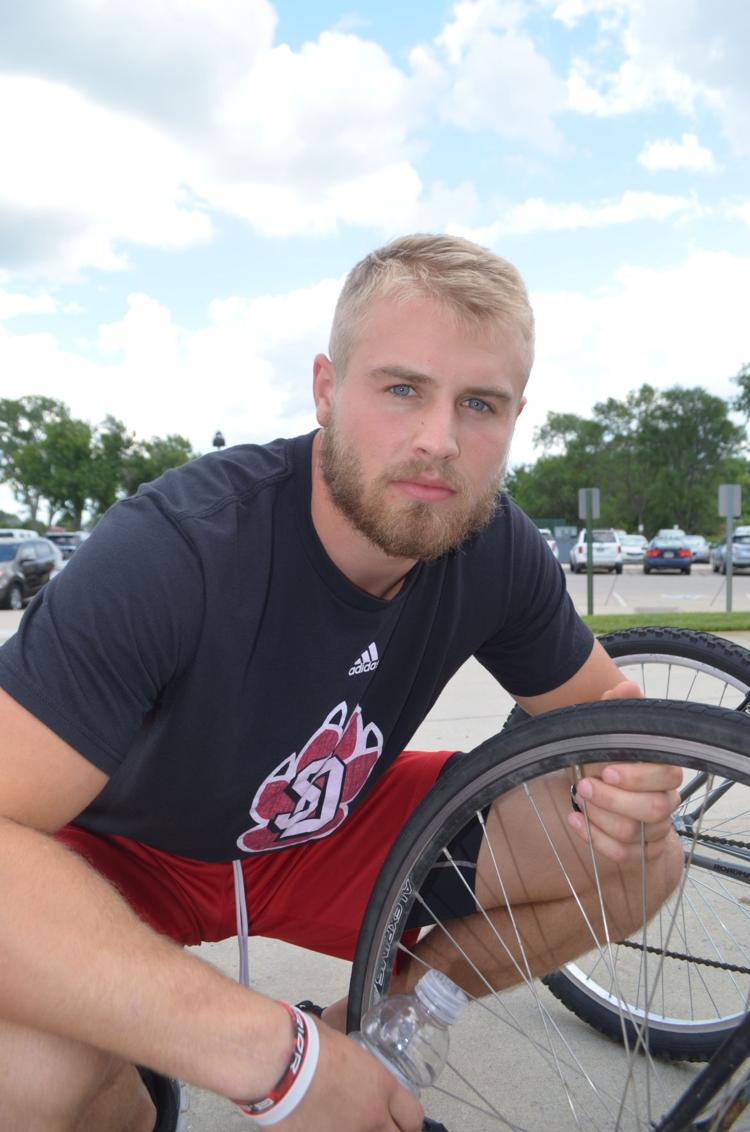 What are your plans after your playing days are done? "Maybe I'll go into school administration, like at a high school, or into sports sales."
Hobbies: "I like the outdoors; I hike and bike. And I love watching football."
Favorite team: "Patriots. I'm a Tom Brady fan. The Bears are my second-favorite team."
Baseball? "I'm a big Cubs fan. I took a SnapChat when the Cubs won the World Series, I was pretty excited."
Toughest class he's taken at USD: "Sports Law was very demanding."
Diet: "I eat a lot, but it's things like eggs, oats and lean meats like turkey and chicken. In eighth-grade, I put myself on a meal plan. I was that serious about it, even then."
If one play stands out..."I'd say a touchdown pass to Shamar Jackson on a fourth-and-13 with 27 seconds left against Weber State." The TD got USD into overtime that day, a game that played out before more than 8,800 fans at the DakotaDome. USD won that shootout, 52-49, in double overtime.
Any other quarterbacks in the family? "One. My grandpa, Norm Streveler, played 7-man football in Indiana. He was a quarterback."
Why number 15? "I wore No. 5 in high school and at Minnesota. I decided to change things up when I came to USD. I picked No. 15 because of Tim Tebow. I think Tebow gets a bit of a bad rap, for a guy that does everything right."
Favorite music: "Rap and country."
Pet: "A ball python snake named Onix."
For a guy with two degrees and one more on the way, is there any debt? "Scholarships have taken care of everything, thankfully. I'm fortunate, but I've also devoted a lot of time to football. My only debt might be two parking tickets."