SIOUX CITY -- As recently as 2018, there were three Goodwill stores in Sioux City and South Sioux City, one Salvation Army and one Gospel Mission. 
Today there are three Gospel Mission locations and two Goodwills, plus a variety of independent secondhand stores scattered around the city. 
The story of Gospel Mission's thrift store expansion is a story of the nonprofit's desire to boost revenues to expand its mission of "Feed the Hungry, Clothe the Poor, Shelter the Homeless and Lead them to Christ." Also, on a more practical level, they had a lot of merchandise on hand. 
"We've been actually blessed with a lot of donations, and we decided that maybe we needed to branch out a little bit," said Paul Mahaffie, the soft-spoken pastor and executive director of the Gospel Mission.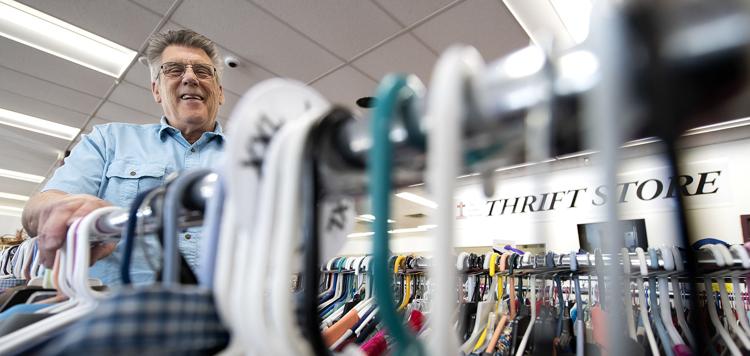 The Gospel Mission has been at its location at 215 W. Sixth St. for about 11 years, having moved there from a previous location on Eighth Street. The mission, founded in 1938, first launched a thrift store in 1995. 
In 2019, the thrift store expanded into a location in the strip mall near the Fareway across from the Southern Hills Mall. But that location was too small and sales too few, so they moved into a nearby building at 4291 Sergeant Rd. that was formerly a Blockbuster Video.
This summer, the Salvation Army closed its South Sioux City location, the sole Salvation Army retail store in the metro. Mahaffie had a working relationship with Captain Chris Clarke, and the two decided that the Gospel Mission could take over the Salvation Army's lease of the strip mall space, rebranding the store as the third Gospel Mission location.
"We've always helped each other out, because we're after basically the same thing," Mahaffie said of the Salvation Army. "And Chris just mentioned one day to me, he says, 'Hey, we're going to close the thrift store, you got any interest in it?' One thing led to the next, and the next thing we knew, we were owning a thrift store in South Sioux." 
With that, the Gospel Mission surpassed Goodwill as the largest thrift-store chain in Sioux City and South Sioux, and the only thrift store to have locations in both towns. Goodwill closed its South Sioux City location on Dakota Avenue in the summer of 2018.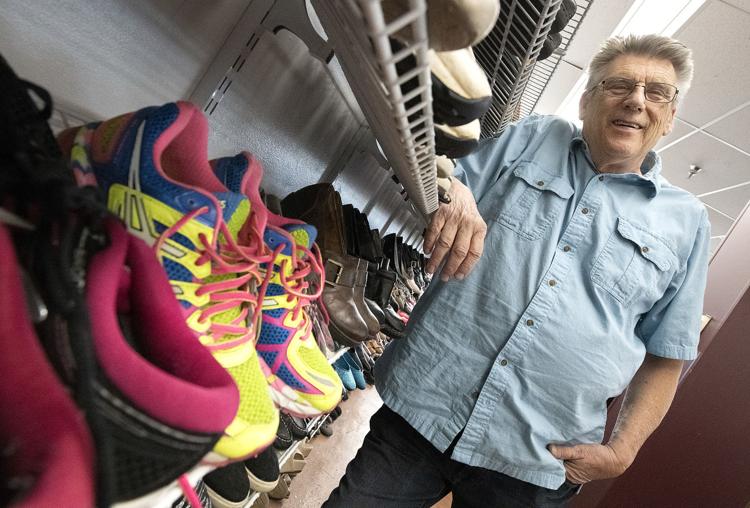 Mahaffie said he saw growth potential in the mission's thrift stores, describing them as somewhat under-utilized in the past. Helping the needy is expensive -- before COVID-19 forced some housing changes, the Gospel Mission housed 144 people; it continues to feed around 300 people a day, plus the 25 to 40 families a day who use the food pantry. Thrift stores generate needed revenues to help keep all these things going. 
"The thrift store operation does two things for us. No. 1, it does give us product to give away. Which, we give away over $100,000 worth of stuff a year," Mahaffie said. 
"But also, the resale of the items that are donated from our supporters, we take that money and then it comes right back into the mission to pay for the programs that we have for helping people out," he added. 
Thrift stores generally are well-positioned to weather the so-called "retail apocalypse" that has felled major retailers in Sioux City and across the U.S. in recent years. For some, like the Gospel Mission, it's even possible to thrive and to expand in this challenging retail environment. 
By its very nature, the thrift business model is quite efficient -- the merchandise generally costs the stores nothing. Many of the Gospel Mission's employees are volunteers, while many others are shelter residents who get job experience in the process of working there. In short, the overhead costs are not especially high.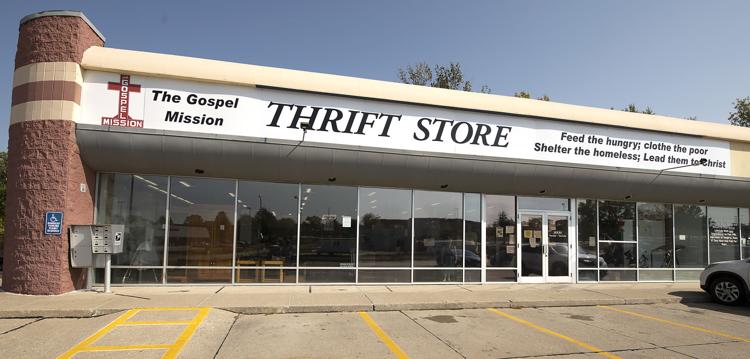 Being nonprofits, even the largest secondhand chains are unlikely to load themselves with an unsustainable level of debt or to fall victim to a leveraged buyout, as has happened to other retailers. 
Budget-conscious and lower-income shoppers have historically sought the rock-bottom prices of secondhand shops. Treasure-hunters and leisure-shoppers enjoy the thrill of the hunt, the total mystery of what could be found. For younger shoppers, there's a certain cachet in buying secondhand (see: Macklemore and Ryan Lewis's 2012 hit song "Thrift Shop," which proclaims the thrill of wearing a stranger's "grandad's clothes.")
In some smaller communities, the collapse of traditional discount and general-merchandise retailers (Pamida, Shopko, ALCO, K-Mart) has left a brick-and-mortar retail gap that thrift stores are well-positioned to fill, at least to some extent. 
According to data from the Association of Resale Professionals, roughly 16 to 18 percent of Americans shop at a thrift store in any given year, compared to 19.6 percent who shop in apparel stores and 21.3 percent who shop in major department stores. According to data from IBISWorld, an industry and market research firm, thrift store revenue grew by an annualized 2.3 percent in the period between 2014 to 2019.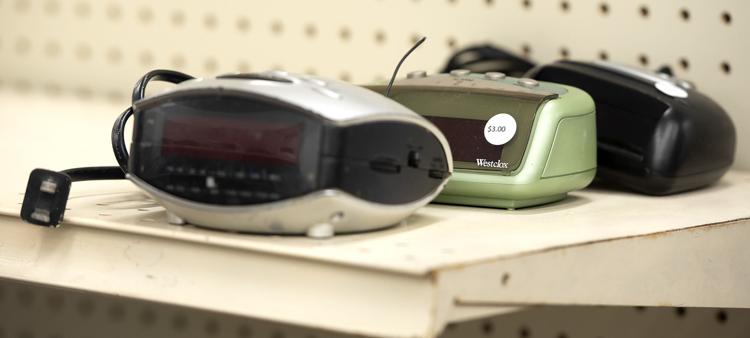 Up until recently, thrift store revenues made up around 15 percent of the Gospel Mission's overall budget, with the bulk of the remainder coming from donations. Mahaffie said the three stores could boost that figure to 30 percent. "Our vision, right now, is to take these three stores and get them to where they're doing what they should do."
The expanded funds derived from the three thrift stores will be used to develop and expand in-depth alcohol, drug and gambling addiction programs at the mission. Mahaffie is hopeful that these programs, given enough resources, will be highly effective -- he's aiming to have a success rate as high as 80 percent. 
In the past, addiction issues have caused some individuals to backslide repeatedly. 
"Somebody who has a real strong addiction to alcohol and is fighting that, and keeps falling back into that, or drugs, or whatever, they may be in and out of the mission over a period of three years, maybe," Mahaffie said. "So it just depends upon how they respond to the help and what help they need as an individual."