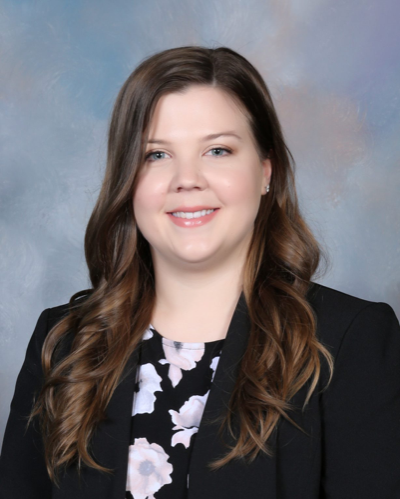 When it's as hot as it has been, what's the best way to exercise? Even walking during this kind of weather seems impossible.
Swimming would be a great option in warmer weather if you have to be outside (don't forget your sunscreen). Otherwise indoor activities such as running or walking on a treadmill or track, stationary biking, or lifting weights can be beneficial. Be sure to stay hydrated as well.
Can spider bites hurt you? How do you treat them?
There are more than 30,000 species of spiders, the majority of which cannot inflict serious bites to humans. If you do get bit by a spider you can clean the wound and watch for signs of infection such as swelling, redness or rash. You can apply ice to the area. If you are concerned about infection you should be seen by your doctor.
What exercise gives you the biggest bang for your time – swimming, biking or running?
All three of these exercises build cardiovascular fitness and are great options, but each offers unique benefits. The best workout is the one that works for you and that depends on your goals and experience level.
Swimming is a great option as it is a full body workout with no impact. It is a great cardio workout while also strengthening your shoulders, arms, back and legs depending on what stroke you choose. Swimming may also help ease symptoms of joint pain and stiffness in those with osteoarthritis. One drawback is accessibility to a pool.
Biking is great as it builds aerobic fitness and lower body strength. Like swimming, biking is low impact making it great for those who can't run due to joint pain. It may also help ease joint pain and stiffness in those with osteoarthritis. Biking may be more accessible that swimming as you can bike at the gym or outside (remember to wear a helmet).
Running is the most accessible of these options as you only need shoes. You can also burn a lot of calories in a single run. One drawback to running is that is can place stress on the joints which could lead to pain or injury over time.
In terms of which burns the most calories, running appears to be the best with cycling and then swimming following closely behind.
How much water should you drink during a hot day? Should you start before you even go outside? I'm planning to take my children to a parade. Should we drink lots of water before we go?
You should drink about two liters of water per day which is approximately eight 8-ounce glasses a day. Ideally you should sip water throughout the day. If you are planning to be outside you should be drinking water before hand and while outside. In the summer months when it is warm out it is worthwhile to carry a water bottle with you.
How do you treat a snake bite?
If you are bit by a snake you should try to stay calm. If you do see the snake that bit you try to remember what it looks like. You should take off any jewelry or tight clothing near the bite. Clean the bite wound with soap and water. If you think the bite was from a poisonous snake you should get to the hospital as soon as you can. Do NOT bleed the wound. Do NOT try to suck the venom out of the wound. Do NOT put ice on the bite.
What kind of head injuries could result from not wearing a bike helmet? When I was a kid, we never wore helmets. Have things changed?
Possible head injuries from not wearing a bike helmet include lacerations/abrasions, skull fractures, brain injuries such as brain bleeds, concussions or even death. Helmets are highly recommended. It is important that your helmet fits properly as well and is not loose on your head.
If you're supposed to start getting a colonoscopy in your 50s, how often will you get them after that? Is there a time when you don't need them anymore?
According to the most recent guidelines from the U.S. Preventive Services Task Force screening for colorectal cancer in asymptomatic adults should start at the age of 45 for patients at average risk. If there is a family history of colon cancer you may potentially start at an earlier age. If your colonoscopy is normal they recommend repeating in 10 years. If there are polyps or other findings on colonoscopy they may recommend a repeat colonoscopy sooner. It is recommended to continue screening for colorectal cancer until the age of 75. The decision to screen between the ages of 76 and 85 years is an individual decision that you should discuss with your doctor and it involves taking into account overall health of the individual and prior screening history.