SIOUX CITY -- Since MedPharm Iowa opened in Sioux City Dec. 1, only a few dozen patients have beaten a path to the dispensary's doors. 
Stephen Wilson, the dispensary manager (he also oversees operations at MedPharm's Des Moines location) said currently the dispensary sees around 35 to 40 patients, a number not far off from the day they opened. 
Which isn't to say people aren't interested in the product. They've just had trouble figuring out how to get permission to buy it. 
"We've gotten several people obviously very interested in the program," Wilson said. "The problem is, physicians by and large in the Siouxland area have been maybe confused as to what their role in the certification process is, or just uneducated in what they know about medical cannabis."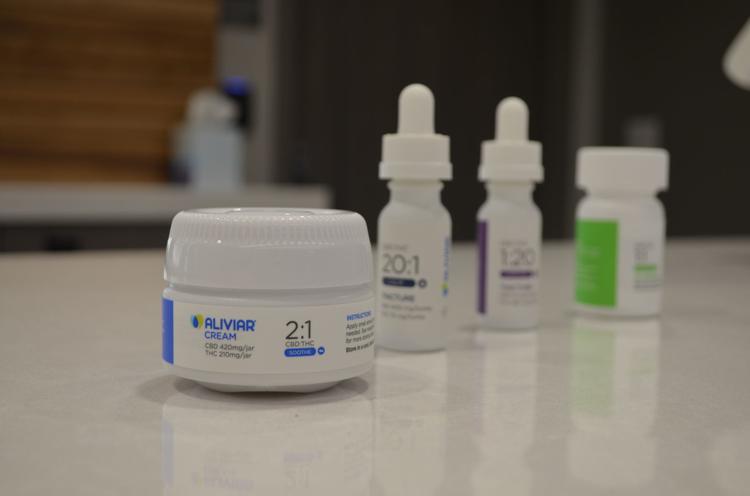 In May 2014, then-Gov. Terry Branstad signed the Medical Cannabidiol Act, which allowed the possession of CBD oil with a neurologist's recommendation for the treatment of intractable epilepsy. The law came under fire, because it gave patients no legal way of obtaining CBD oil. Then, in May 2017, Branstad authorized the expanded Medical Cannabidiol Act, which paved the way for the legal growing and dispensing of medical marijuana in the state and expanded the list of medical conditions covered by the law.
In order to buy cannabis, Iowans have to have a qualifying medical condition that has been certified by a physician or be an approved caregiver of a patient with a qualifying condition. Patients or caregivers must submit an application to the Iowa Department of Public Health, and if approved, obtain a cannabidiol registration card from the Iowa Department of Transportation before they can make a purchase at a dispensary.
And that's where the trouble is. Doctors in the Sioux City area find themselves not knowing what to make of the cannabis question. 
But assuming a patient can find a doctor to "certify" their condition, can the patient immediately waltz on over to the dispensary? Not necessarily. 
"The state stipulates that the certifying provider has to have established a patient-provider relationship with the individual being certified," Wilson said. "That's why most people are going just to their doctors." 
Qualifying conditions for medical cannabis in Iowa include cancer (if the cancer itself or the treatment result in pain, nausea, vomiting or wasting); seizures; Crohn's disease; untreatable pain; Multiple Sclerosis (with severe and persistent muscle spasms); AIDS or HIV; Amyotrophic lateral sclerosis (ALS); Parkinson's disease; and any terminal illness with a probable life expectancy of under a year, if the illness results in chronic pain, nausea, vomiting or severe wasting.  
There are a few doctors in the area who have been willing to certify a few patients for cannabis. Wilson is barred from saying who they are, but they're out there somewhere. 
"We always encourage any physician or certifying provider that's interested in learning more about the program, we're happy to talk to them about it," he said.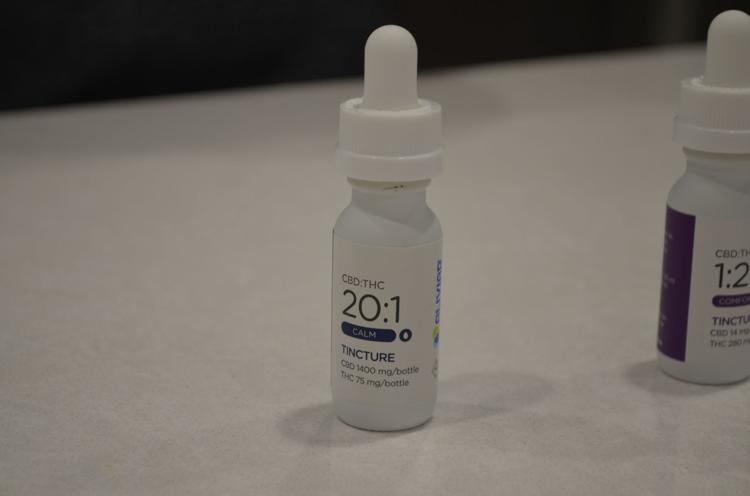 'Like a normal kid today'
Bill Rose's son, 13-year-old Christian, had suffered for years from epilepsy, autism and ADHD. He was diagnosed with autism around age 4, ADHD around age 5, and epilepsy around age 9. 
"Long story very short, he's been having seizures for as long as we know," Rose said.
"We had no idea he was having seizures," because the family attributed them to Christian "spacing out" due to his autism. It wasn't until a firefighter visited school by chance and saw Christian suffering a seizure that anyone realized what was actually going on. 
"He saw him, and goes, 'Call an ambulance, he's having a seizure. He's not just spacing out,'" Rose said. "He knew, he'd seen it before." 
Other epilepsy medications worked, Rose said, but they changed Christian's demeanor, appetite and "every facet of his life." It was a gradual change that was hard to notice. 
Rose said the family had read about cannabis products for epilepsy, and for autism, but they were constrained by the legal prohibition against cannabis. Even after Gov. Branstad signed the Medical Cannabidiol Act, there was no way to obtain any CBD in the state. 
An especially bad seizure got a doctor's certification for Christian, but there still were no places in Iowa to get cannabis products legally.
Meanwhile, when Christian turned 11 or 12, the dosage for another of his medication was increased. He developed blotches on his body, and doctors were alarmed. 
"They said, 'You need to stop all medicines, immediately, you've just got to flush it out of his system,'" Rose said. So they did, and instead gave him only CBD oils obtained out of state.
They noticed big changes. Before, Christian suffered extreme sensitivity to noise, as often occurs in autism, to the degree that he had to cover his ears when he was outside. Even the noise of a haircut was unbearable.
That dissipated after they quit his other medications in favor of cannabis oil. 
"This kid is -- like a normal kid today," Rose said. "He asks for a haircut now. He likes to go outside and play. We can't keep him inside. This kid's done a 180." 
Now that MedPhram is open at 5700 Sunnybrook Drive, Rose needed go no farther than Sioux City for his son's medications. They now use a 20:1 blend (20 parts CBD to 1 part THC) of MedPharm's Aliviar brand product. 
Rose said the family had to do a ton of research over the years to figure out what sort of product would be best for Christian. He wishes there was more research available, or that doctors could give more specific advice and guidance to patients. 
But they were able to figure it out on their own, as many others have. 
"We're in a pretty good spot with it," Rose said.