SIOUX CENTER, Iowa | The second Habitat for Humanity home in less than a year is about to be completed in Sioux County, giving Jose and Elizabeth Garcia and their five children reason to celebrate this Christmas.
"We're going to volunteer at the ATLAS store in Sioux City this Christmas," said Jose, mentioning the nonprofit Christ-centered ministry that works with area churches and resource organizations to help those in need.
The volunteer efforts help the family meet a 500-hour "sweat equity" requirement that allows them to purchase a Siouxland Habitat for Humanity Home on the northwest edge of Sioux Center, Jose's hometown.
"Sioux Center is the only place I went to school, kindergarten through grade 12 here," said Jose, a 2008 graduate of Sioux Center High School.
As an adult, though, Jose and his family have never owned a home. Rather, they've paid rent in each dwelling.
"To own a home gives me the feeling that my money is going to me," he said of building equity.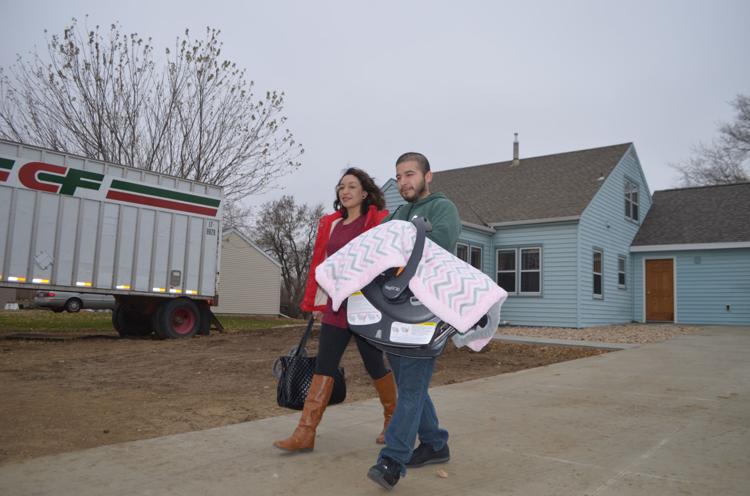 The Garcias last year learned of the Siouxland Habitat for Humanity organization and Jose inquired, seeing if he and Elizabeth and their four children (daughter Amaya was born on Nov. 16, 2016) might qualify. The organization has a Home Ownership Program that allows the group to sell a home via a no-interest mortgage.
The homeowners, in this case, the Garcias, make mortgage payments that help the Habitat group continue to build more homes, assisting more families as they become homeowners.
A Realtor encouraged the Garcias to apply. Once their application was approved, Jose and Elizabeth met with a group of volunteers called the Family Selection Group, which conducted a round-table interview.
Finalists were asked to share information about their income and their current residence. A home visit would follow.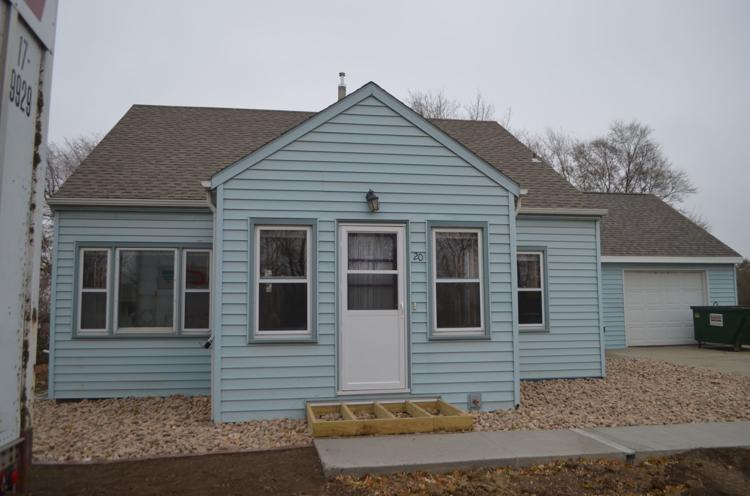 "We live in an older, smaller house in Sioux Center," said Jose. "It's a 2-bedroom house that we rent."
An older sewer line serving the home has proved problematic through the years.
Those issues, and their growing family, led the Garcias to apply for the program directed by Sioux County Director of Siouxland Habitat for Humanity Kurt Franje, who helped oversee the effort of moving the home from Highway 75 to the northwest corner of town. The home, which was donated to Habitat by the Sioux Center Land Development organization, was moved last spring to make way for the construction of a new dental practice.
Franje said the effort will help the Garcias realize home-ownership dreams while keeping a dwelling on the tax rolls, filling Habitat's last vacant lot in Sioux Center.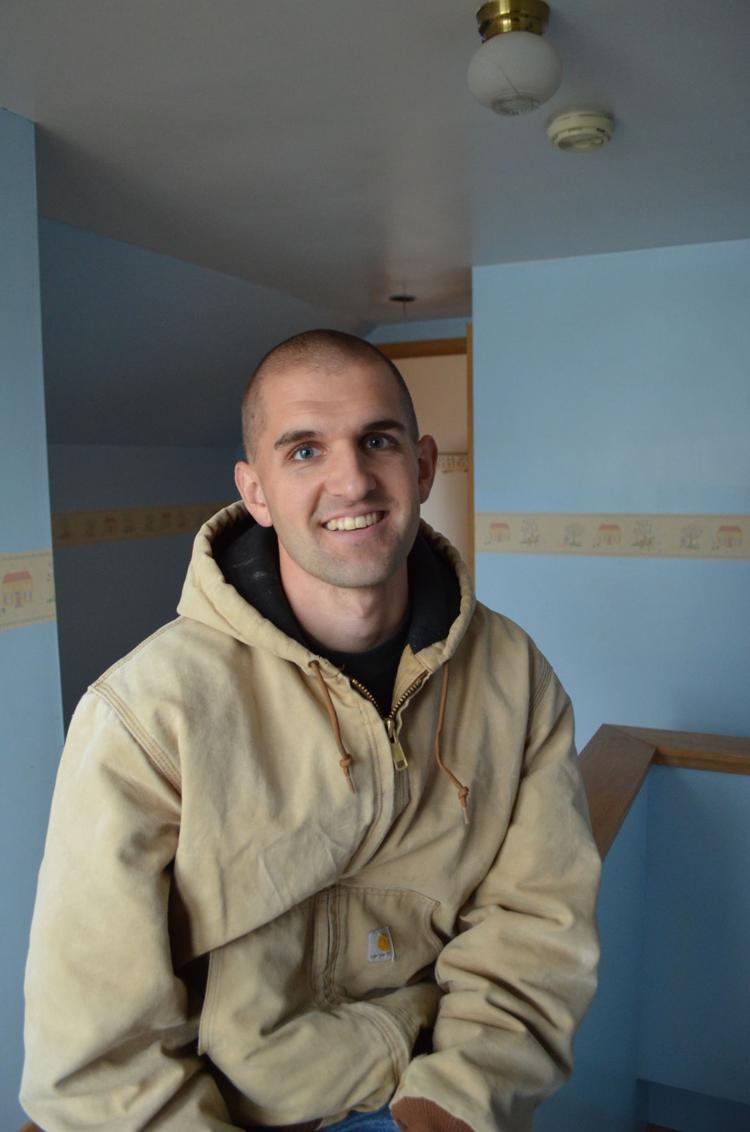 The Garcias said their children treated the occasion like Christmas, rushing in to claim their bedroom spots. There are two bedrooms on the main floor, one on the top floor and two in the basement, both served with egress windows.
Their 4-year-old son, Jose, claimed the room with the Mickey Mouse border on the top level as his place.
Jose Garcia reported to the construction site as Franje worked with a host of business and civic volunteers in putting the additional touches on the home, making it ready for the family. Jose also helped construct an addition to the house, one allowing for a one-car attached garage.
Elizabeth cleaned windows and helped with another project in nearby Rock Valley, Iowa.
"We want to say thank you," Elizabeth said.
"Projects like this help people who might need it," Jose concluded. "This house opened a door for us. We now want to help others."