SIOUX CITY -- Microscopic parasites and pathogens lurking in the waters of swimming pools, splash pads, lakes and other recreational bodies of water could put a damper on your summer. 
Cases of recreational water illnesses (RWIs), which affect a person's stomach and intestines, skin or respiratory system, have risen over the past 20 years, according to the U.S. Centers for Disease Control and Prevention, with reports of of diarrhea-causing RWIs increasing by as much as 200 percent since 2004.
People become infected with cryptosporidium, escherichia coli, shigella -- a contagious bacterial disease -- and giardia, a germ that can survive up to 45 minutes in properly chlorinated pools, when open wounds come into contact with infected water or if they swallow or inhale the water.
Public health officials from 32 states and Puerto Rico reported 90 recreational water-associated outbreaks for 2011 and 2012, the most recent years data was available, to the CDC's Waterbourne Disease and Outbreak Surveillance System.
Sixty-nine of the outbreaks involved treated recreational water. Of those cases, 36 were caused by cryptosporidium; and 21 were caused by escherichia coli, a rod-shaped bacterium. In total, 1,788 people were sicked, 95 were hospitalized and one person died.
Tyler Brock, Siouxland District Health Department deputy director, said abdominal pain, diarrhea, nausea and vomiting are classic signs of RWIs.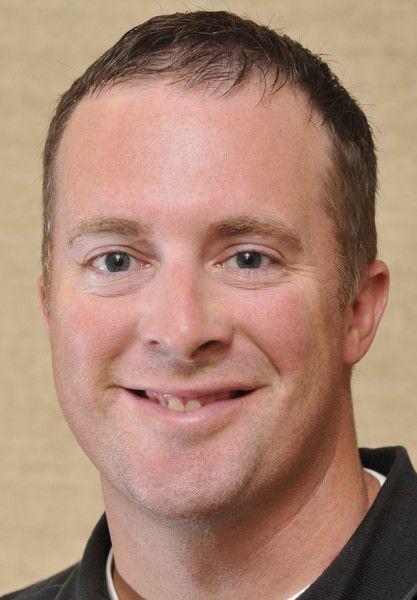 "There's a variety of different pathogens, both bacteria and parasites, that can be caught in recreational waters -- swimming pools, lakes and other things. Ninety-nine percent of what we focus on is staying out of the pool when you've got stomach problems," he said.
Brock urges people to avoid recreational waters when they have diarrhea or vomiting. He said parents of toddlers should check their child's diaper often and take them to the bathroom regularly when swimming and frolicking in the water.
"Sometimes by the time they tell you they have to go, that might be a little late," he said. "Take them to the bathroom regularly. Don't wait for them to tell you."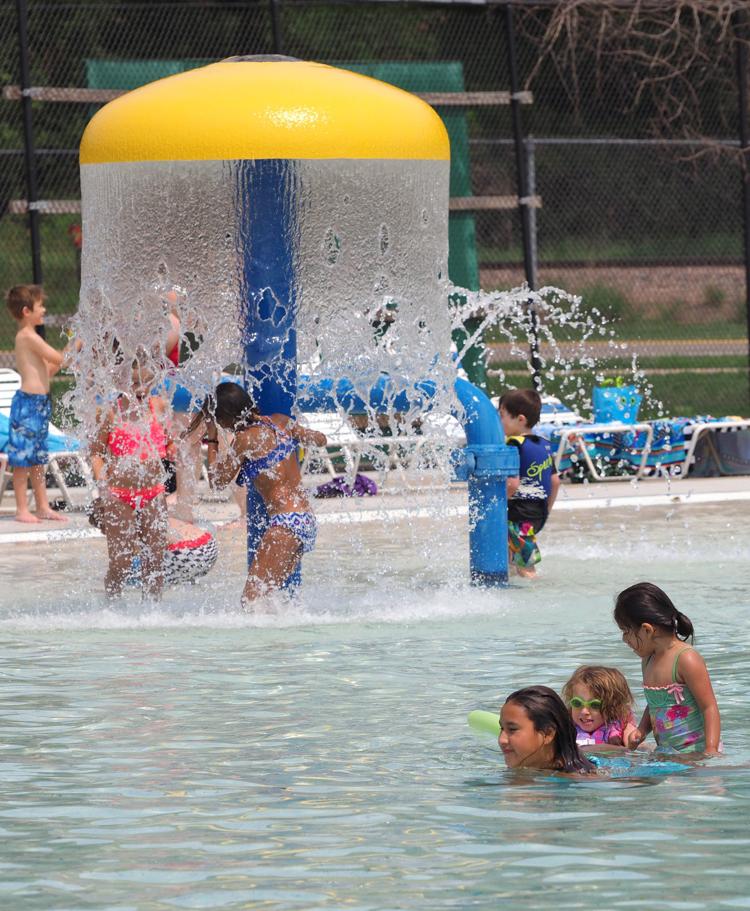 Chlorine doesn't always kill bacteria. Cryptosporidium, a microscopic parasite, is very resistant to chlorine and a common cause of RWIs, according to Brock. In 2017, 17 confirmed and probable cases of cryptosporidum were detected in Woodbury County. So far in 2018, the county has tallied 16 cases. The most common symptom of cryptosporidiosis is watery diarrhea. Other symptoms include, nausea, dehydration, fever and stomach cramps.
Brock said there have been outbreaks of recreational water illness linked to cryptosporidum and other-diarrhea-causing germs in public pools, splash pads and even backyard plastic pools that aren't treated.
"The small kiddie pools are probably bigger culprits than anything else, however, they don't always lead to the outbreak because there's not near as many people swimming in those," he said. "The public pools have more people, so you're more likely to have a larger outbreak when those get contaminated, but it's also more rare, because those chlorine levels are higher and monitored."
Swimmer's itch is another condition you'll need to be aware of this summer if you've been swimming in a lake.
According to the Iowa DNR, the allergic reaction to a microscopic parasitic flatworm is showing up in people who've waded or swam in Iowa's Great Lakes, as well as surrounding northwest and north central Iowa lakes.
The flatworm tries to penetrate the skin of humans and then quickly dies, causing an allergic reaction and itchy rash.
To help prevent swimmer's itch, the Iowa DNR said people should avoid swimming or wading in marshy areas where snails are commonly found, reduce the amount of time in the water, avoid beaches that have been pounded by waves over the past few days and quickly rinse or dry off  after getting out of the lake. Applying waterproof sunscreen has been reported to help protect skin from swimmer's itch.
The welts and itching caused by the flatworm can last for several days. You can treat the affected areas with an antihistamine and calamine lotion, according to the Iowa DNR.