SIOUX CITY -- A sport foreign to many Midwesterners is coming to Morningside College. 
Lacrosse -- a sport where players use a stick with a net on the end to move the ball toward the goal -- will be played at Morningside by next spring. Invented centuries ago by Native Americans, the game is more familiar to coastal audiences than it is to people in Iowa. 
Ben Morhac, the head women's lacrosse coach at Morningside, is hopeful the tide is turning for lacrosse -- maybe Sioux Cityans will warm to the game once a local team is playing. 
"Lacrosse is definitely an East Coast sport. That's really where it's heavy," said Morhac, a native of Ohio. "Even for myself growing up, it really wasn't around too much. There were no youth leagues around me, I couldn't play until high school." 
His high school began its lacrosse program two years before Morhac arrived, and he played all through high school and college. In January, Morhac was brought on as Morningside's first women's lacrosse coach. 
According to Coach & Athletic Director magazine, lacrosse is the fastest-growing sport in American high schools. Its popularity derives partly from the comparative safety of lacrosse -- though head injuries and concussions are possible, they're not as common in lacrosse as they are in football.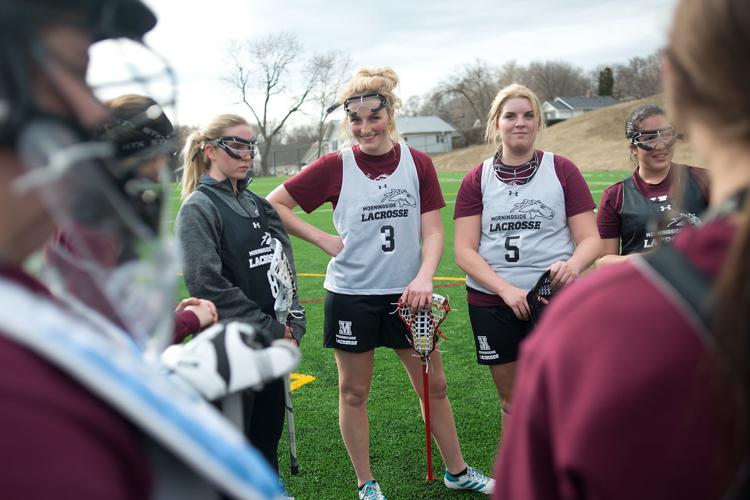 Junior nursing major Taylor Ferguson, a mid-fielder on the team, said she enjoys the team spirit of lacrosse. She was one of roughly 15 women who have already joined the team.
"I have a cousin that plays men's lacrosse at the University of Maryland and I have gone to many of his high school and college games throughout the years," Ferguson said in an email. "Sioux City never had any lacrosse programs in the area when I was growing up, but when I found out that Morningside was adding women's lacrosse, I knew I couldn't pass up the opportunity to learn and play the game." 
Keith Lindgren, Morningside's head men's lacrosse coach, said the comparative rarity of extreme head injuries is a major selling point of the sport. 
"I hate saying it this way, because I was a big football guy as well, but with a lot of the concussion scares going on right now, you're seeing a large number of kids and their parents choosing lacrosse over football," Lindgren said. "You'll start to see that trend hit here in the Midwest." 
The men's recruits, all high school seniors, won't arrive on campus until the fall. 
"We've got a great group of young men coming in next year," Lindgren said. "We won't be at a full-sized roster next year, we'll sit right around 20. We're hoping by the end of year two we'll have a full 40-man roster."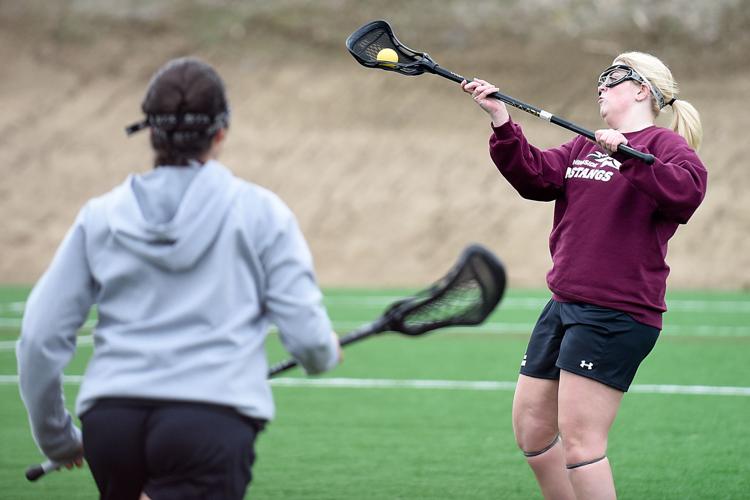 If all goes well, lacrosse should be a boon for enrollment at Morningside. 
"We're seeing a heavy amount of interest from high school juniors," Lindgren said. 
The school built a turf field for Mustangs lacrosse -- Tom Rosen Field, just west of Olson Stadium -- last fall. The field will host games beginning in the spring of 2020. 
Morningside is "full-on recruiting" for lacrosse players, Morhac said. "Next year, we will be in 100 percent full swing of things." 
The players, it should be noted, get a scholarship just like players in other sports.  
Due to the scarcity of high school lacrosse in this area, the school has had to look far and wide for recruits: the young men and women being recruited come from California, Utah, Nevada, Florida, Texas, Oklahoma and Colorado, Morhac said.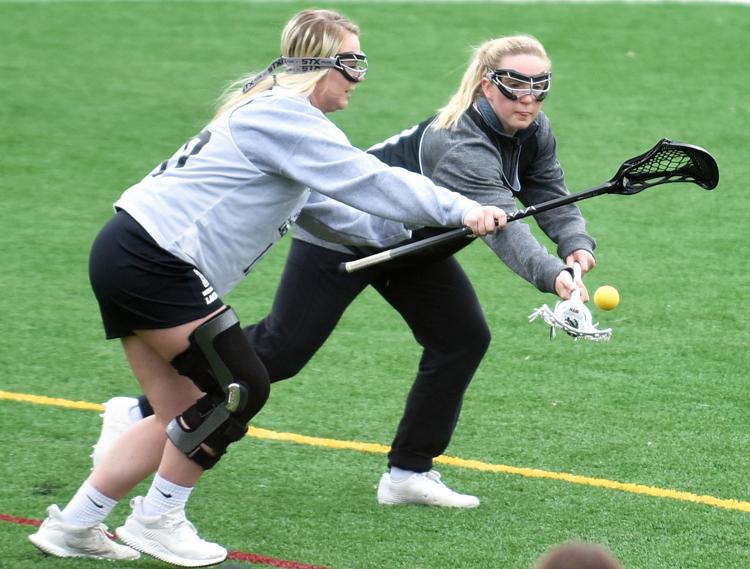 Tim Jager, Morningside's athletic director, said the sport is picking up speed at the high school level, which could bode well for the school. 
"I do think in five to 10 years, there's going to be a lot more lacrosse players out there than there are right now," he said.