As Kahill's Steak, Fish and Chophouse's executive chef, Rick Bower is part butcher and part "mad scientist."
"There's a lot of microbiology that goes into being a chef," he noted inside his restaurant's kitchen located inside South Sioux City's Marina Inn Conference Center. "That's especially true when you're elevating fine dining to the next level."
Right across the Missouri River, Bev's on the River's top chef Rick Beaulieu considered his role as more artistic in nature.
"We eat with our eyes as well as with our mouths," he explained. "You need a well-composed plate in order to get the 'wow' factor every chef is looking for."
Yet Hard Rock Hotel & Casino's food and beverage director Rick Washburn said utilizing fresh, local ingredients trumps everything else.
"When you're in the farm belt, you've got to take advantage of what we have in abundance," he said inside the casino's fine dining Main + Abbey. "It all comes down to taste."
So what is the key to Siouxland's fine dining? Is it driven by science, art or local ingredients?
According to Bower, it's actually all three. Or, perhaps, it's really none of the above.
"You can attempt any new process or compose the prettiest plate and buy all local ingredients," he reasoned. "But it all comes down to taste. If it tastes good, chances are it is good."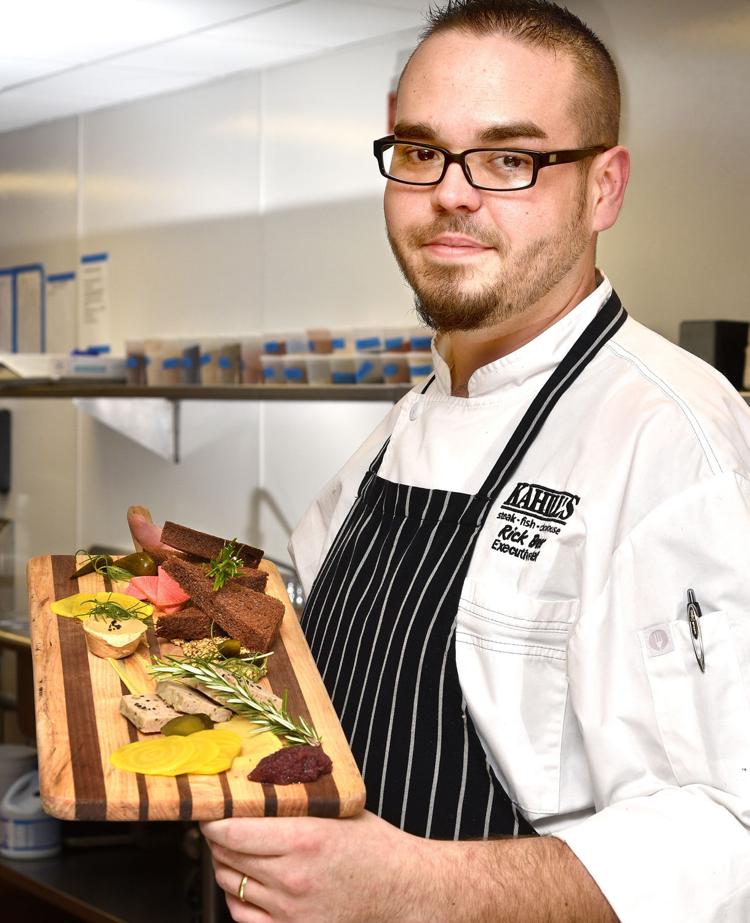 Cutting edge technique come to the Midwest
A chef who formerly worked at such upscale eateries as Robuchon - Las Vegas and Chicago's Nob Hill Tavern, Bower came to Kahill's in order to create a cuisine that combined cutting edge techniques with traditional steakhouse favorites.
Since arriving at Kahill's in 2015, he has instituted a sea-to-table program where small East and West Coast fisheries for the freshest of seafood.
In addition, Bower has continued the restaurant's commitment of using locally sourced meats and produce.
"It's sustainability at it's best," he reasoned. "When we bring in local animals, we use every ounce of meat we can get."
That includes a charcuterie board which uses pickled veggies as well as local pork pate and Foie Gras Torchon.
"My personal favorite cuts tend to be offal meats, which are the internal organs of animals," Bower observed. "So it's not unusual to find a nice pork or duck liver pate around here."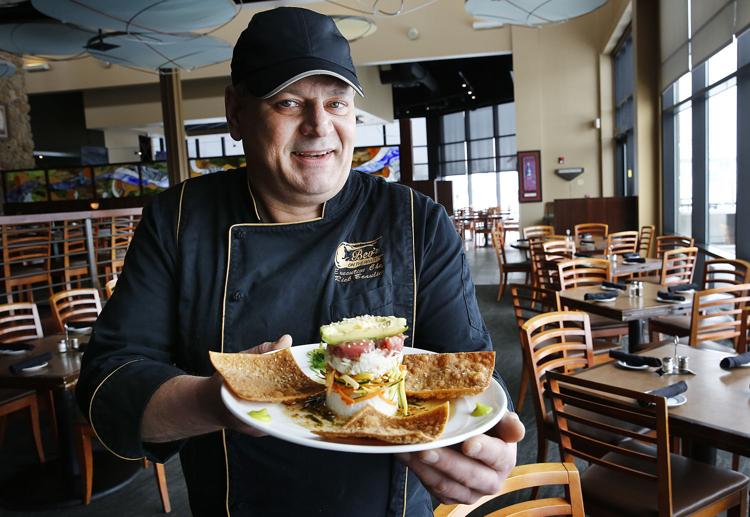 Elegant dining with a twist
You have free articles remaining.
While a duck liver pate isn't on the menu at Bev's, chef Beaulieu said the restaurant's Citrus Roast Duck (a semi-boneless duck that is slow-roasted with sweet-and-tart glaze) is.
In the restaurant field since the age of 14, he began working in a Westside Sioux City pizza parlor while still in high school.
"During the summer, I'd work in construction during the day and making pizzas at night," Beaulieu recalled. "When it came to choosing a career, cooking seemed like a more creative option than construction ever would."
Over his more-than-30-year career, Beaulieu has worked in fine dining kitchens, country clubs and, most memorably, as a saucier at New Orleans' famed Commander's Palace -- the longtime home of celebrity chef Emeril Lagasse.
"A lot of guys would get bored making sauces every day but I loved it," he said. "Cajun is still my favorite kind of food."
Beaulieu has observed Midwesterners are now much more knowledgeable about food.
"I'm amazed at how open people are regarding  new types of food," he said, noting that a Poke Stack -- marinated sushi-grade tuna, lump crab meat and matchstick veggies -- is one of Bev's big sellers. "I never thought sushi would've taken off as much as it has."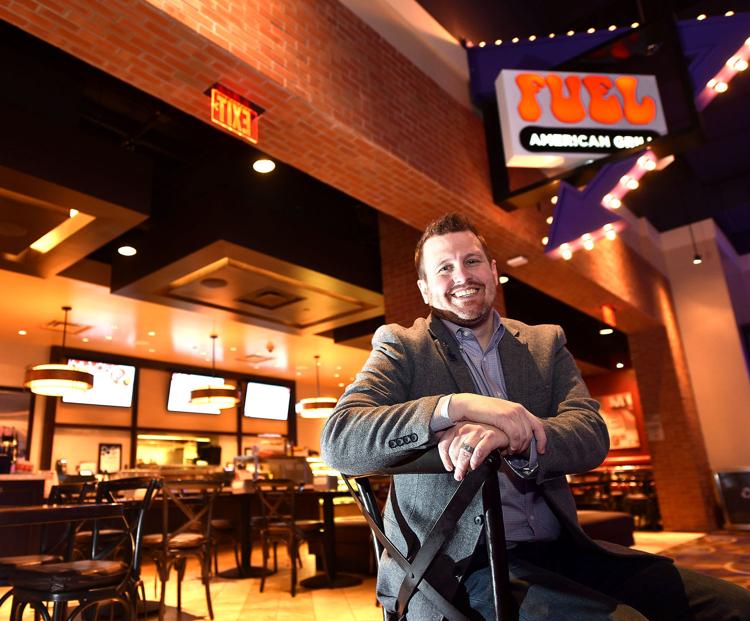 However, this concept doesn't surprise the Hard Rock's Washburn.
"With the introduction of the Food Network, dining is now another form of entertainment," he said.
Growing up on a Midwestern farm, Washburn discovered hospitality as a profession while working at his uncle's bar and grill.
"I started as a bartender and worked my way up," he said. "Over time, I've done just about everything there is to do in the food industry."
That experience has paid off for Washburn, who supervised the food and beverage option for not only Main + Abbey but Hard Rocks World Tour Buffet and Fuel American Grill.
"While the food industry has always been a good path, it's only been in the past 20 or so years that the concept of the culinary school-trained chef has really exploded," he said. "Our diners are experiencing better ingredients going into more creative foods."
Which is good news for Bower, who want to continue the push the culinary envelope at Kahill's.
Watching as pastry chef Keri Graham finished a Blood Orange creme brulee, Bower said he has been interested in experimenting with food ever since growing up in the small town outside of Chicago.
"Food should never be boring," he reasoned. "Instead, it should be creative and exciting."
Whether using newfangled methods or bringing back an old technique, Bower said he's ready for any challenge.
"It's fun being a scientist and it's fun being an artist," he said. "You can be both at the same time when you're a chef."