DANBURY, Iowa -- Bob Boehm, 69, told his boss, Keenan McClellan that he may retire next year.
He could have retired three or four years ago.
And, he certainly could have called it quits on April 10, 2010, the day he won $1 million in the Iowa Lottery Mega Millions game.
"I like work," Boehm said. "I've been with them (now GFG Ag Services) for 28 years."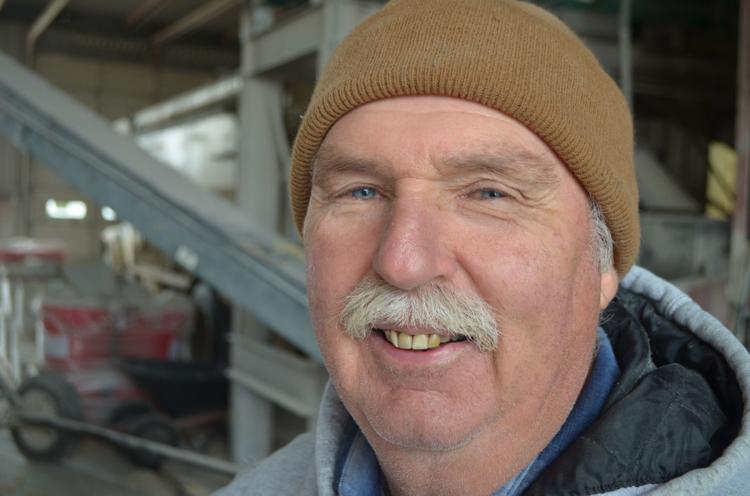 Boehm worked inside the elevator site on a recent day in October, sweeping corn before heading out to deliver cattle feed on a farm near Anthon, Iowa. He didn't put on any airs as a millionaire, a lifelong bachelor who took a lump-sum payment of $700,000 eight years ago.
Nope, he was simply Bob Boehm, heading out to yet another farm to fulfill his work duties.
"I drive the truck when we're spraying," he said. "I load and unload grain. I pull the anhydrous tanks in the fall."
Boehm still resides in the same home he occupied at the time of his big win. Rather than lavish himself or upgrade into a five-bedroom mansion with a pool, Boehm stayed put. He'd heard of other lottery winners blowing through their windfall in short order. He wouldn't be a riches-to-rags story like that. He stayed the course.
He even went to work at the fertilizer site in Charter Oak, Iowa, BEFORE turning in his winning ticket. It was April, after all, and he had farm clients who needed their chemicals.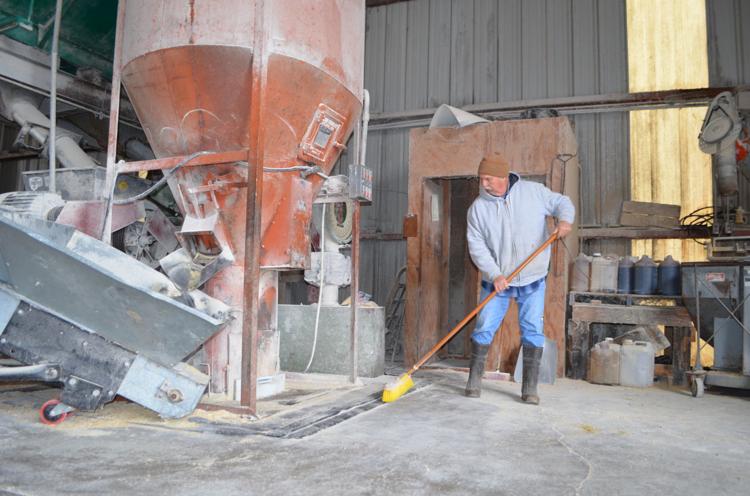 A friend ultimately drove him to Iowa Lottery headquarters in Des Moines, where he claimed his prize and returned home. He splurged a bit in buying a pickup truck and treating nieces and nephews to a trip across the Atlantic Ocean to show his family where he resided in Germany while serving in the U.S. Army. He would later go on a cruise to the Bahamas. Last year, he joined a family excursion in visiting New Orleans.
"Mardi Gras had just ended when we got to New Orleans," he said. "I liked the city."
And while he still resides in the same home in Denison, Boehm has put a new roof on the home and has installed a new air-conditioning unit.
"I bought a second truck in 2015, a Canyon," he said. "I paid $32,000 for it."
Boehm, who splits his work time between Danbury and Charter Oak, still purchases Mega Millions Powerball and Lotto America tickets each week, pooling funds with McClellan and Jaci Elwell, the secretary. He also purchases Lucky-for-Life lottery tickets for himself. All told, he figures he spends $50 per week.
"I won $200 a couple of months ago," he said with a smile.
Boehm also plays the slots at WinnaVegas Casino near Sloan, Iowa, on occasion. He won $1,000 one time four years ago at Sloan.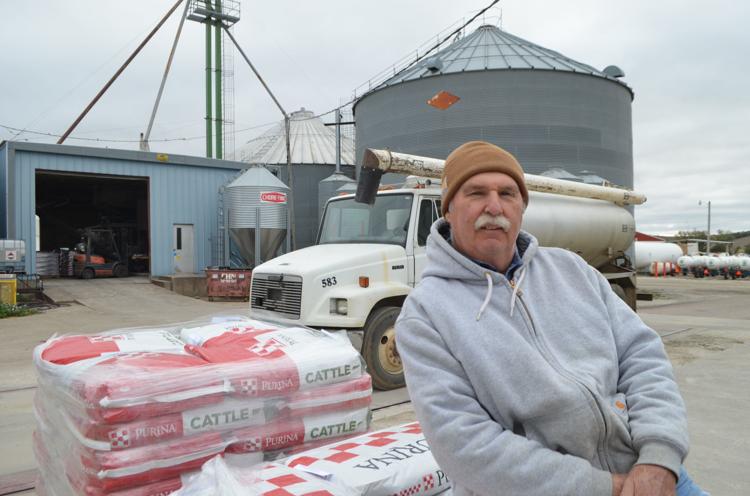 Other than that, however, he's tried to be the same reliable Bob Boehm, worker-bee.
There is a catch, however, in that he has signed a couple of autographs since winning his big prize. It came after the Sioux City Journal featured Boehm in a story after his win.
"I came out of Zion Lutheran Church and two gals had a copy of your story from the Journal," he said with a laugh. "They asked for my autograph, so I signed the story for them."
Another man approached and stuck out his hand, seeking to meet Boehm.
"The guy said, 'I've never met a millionaire before,'" Boehm said as he shook his head and laughed.
"I told the guy, 'I'm pretty common. I put my pants on just like you, one leg at a time.'"