SIOUX CITY -- Twyla Rosenbaum is trying to craft a new breed of volunteer-accountants at Morningside College. 
Rosenbaum, an associate professor of business administration, was the driving force behind Morningside's accounting club, which started three years ago when the school restarted its accounting program. 
The club does the same things a lot of college clubs do: it brings in speakers -- partners at CPA firms, bankers, and the like -- to give presentations to the students; club members go on field trips to businesses; and sometimes the club hosts leisurely events like bowling. 
But accounting club also emphasizes volunteering and community service by the students. They've worked work with the Siouxland Humane Society and the Siouxland Food Bank, among others. 
For the most part, the volunteer work is physical stuff -- filling backpacks at the Food Bank, hauling boxes, picking up dog droppings. Accounting club projects seldom involve the use of the students' bookkeeping skills. 
"It's more to get them used to the idea that, you're about to go out into the world, whether it's this year or three years from now, you're about to go out into the world and have a nice-paying job and be respected as an accountant -- but there's so much more to being a good citizen," Rosenbaum said. "They are not utilizing their debits and credits." 
If nothing else, volunteering can provide an object lesson for students (and future accounting professionals) of how good they have it, Rosenbaum said. 
"You're so fortunate, you are here getting a college education. You take that for granted, you know there's lots of places in this country where people don't have access, for various reasons, to education," she said.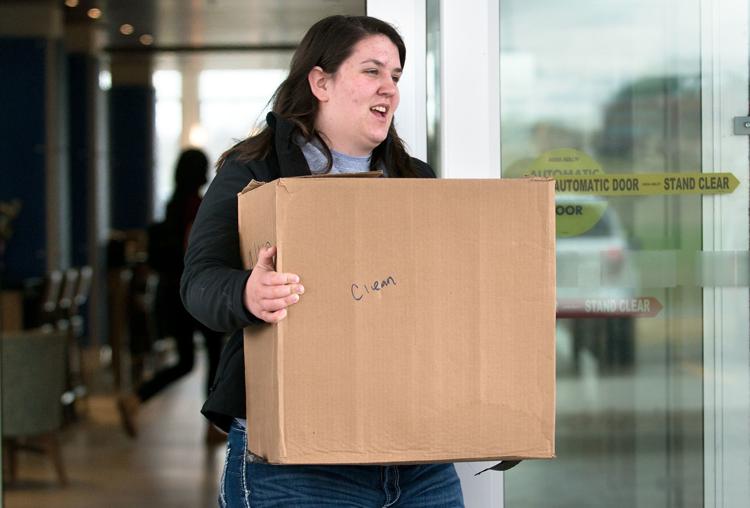 The students seem to have taken the lesson to heart. At a recent volunteering event where the students hauled boxes after an Alzheimer's Association event, accounting club president Becky Hanson, a senior public accounting major, said she enjoyed packing backpacks with food at the Food Bank. 
"The work that we do isn't super-exciting, but it's being able to help somebody, and I think that's a really good program, so I like that we were able to help them," she said. 
Accounting club social media and marketing chair Kyle Kommes, a senior public accounting major, has been involved with accounting club for the last several years. He volunteers with the club "almost every time they have" a volunteering opportunity arises. 
"This group gave me a little bit of an inspiration to volunteer, I just have a better feeling about myself when I give back," he said. 
Employer-sponsored volunteering has grown in popularity across the country. In Iowa, the Give Back Iowa Challenge is holding its eight-week Give Back Iowa Challenge in April and May to see which companies have the highest average number of volunteer-hours per employee. 
"It's more than just, 'I got this nice job. I'll just go to work from 8 to 5, and I'm being good. Maybe in a few years I'll donate a few bucks to the school,'" Rosenbaum said. "No. It's so much more than that, and we want them to learn that now and not have to have some employer say, 'Well, we expect you to go out and be corporate good citizens.'"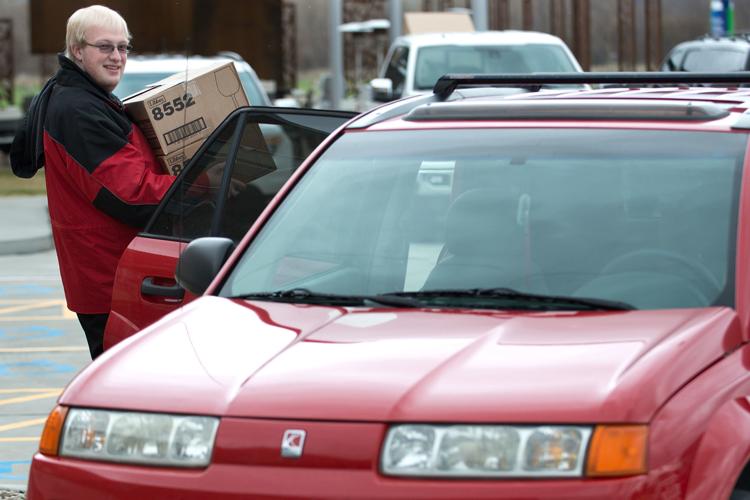 The club, as an ambassador program of the Iowa Society of CPAs (ISCPA), has an obligation to go out into the community and do community service. When the club turned in its hours to the ISCPA, they were recognized as the team recipient of the Iowa CPAs Month of Service Community Impact Award. 
"Usually they recognize a business, and usually it's somebody in Des Moines," Rosenbaum said. "We're the recipient of this year's Community Impact Award. Which I think is huge."