SIOUX CITY -- If you want to know the ins and outs of Morningside College, ask Kenny Osten.
A biology and chemistry sophomore from Columbus, Nebraska, he's one of the admissions office "ambassadors" who give tours of the college for prospective students and their families.
"I have a certain routine that I go through," Osten explained, moments before giving Jakob Studer, of Mitchell, South Dakota, and his parents, the lay of the land. "I hit the library, the cafeteria, the dorms and the (Hickman-Hobbs) HPER Center."
"You know, the places where every Morningside student will need to know about," the student ambassador with nearly one year of experience said.
However, Liz Thies probably knows more about the college than even Osten does.
"I've been a student ambassador for each of my four years at Morningside College," Thies, an ag and food studies senior from Green Isle, Minnesota, said. "I really enjoy showing off the school."
According to Morningside assistant director of admissions Betsy Chilton, student ambassadors like Osten and Thies play an important role.
"For many prospective students, Kenny and Liz embody the school," Chilton said. "When giving tours, they become the faces of Morningside."
Which is sensible since the student ambassadors are often the first friends impending Morningsiders make on campus. 
This is because Osten and Thies are more likely than Chilton to be considered peers.
"I'm a few years out of college while Kenny and Liz are still taking classes," she said. "I'm sure people will come up and say, 'Hey, I remember you. You gave me a tour when I was still in high school.'"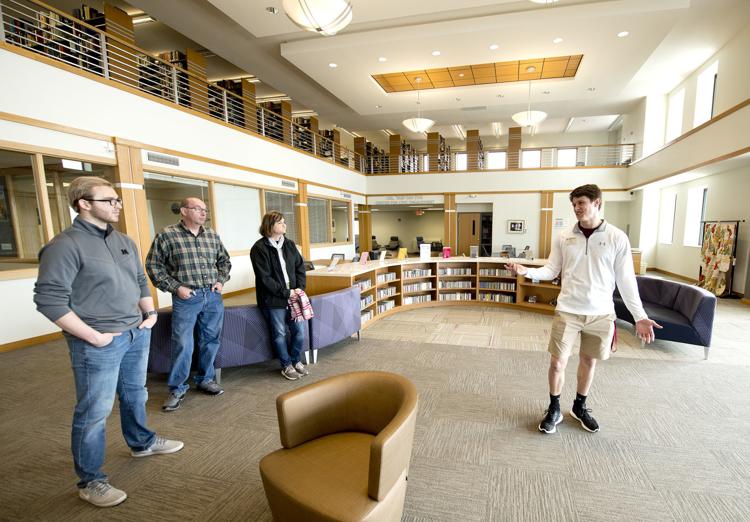 "It does happen sometimes," said Thies, who will be working as a bank examiner with the Farm Credit Administration when she graduates in May. "Luckily, all of these people are happy with their experiences."
Still, she acknowledged college can be a trying time for many new students.
"College can be tough because it is such a leap toward becoming an adult," Thies said. "It represents the first time you're on your own and away from home.
"My hometown is more than four hours away. I can still identify with the way freshmen can feel the first time they move onto campus."
Osten nodded his head in agreement.
"The transition may be tough," he said. "It's also very rewarding."
Certainly, it helps that both Osten, a Morningside Mustangs basketball team member (who wants to pursue medicine as a career), and Thies, a member of Morningside Ag Club and the women's golf team, are plugged into things both on and off campus.
"Liz and Kenny make great student ambassadors because they're also great students," Chilton said. "They're real role models."
Plus Thies and Osten happen to be exceptional tour guides.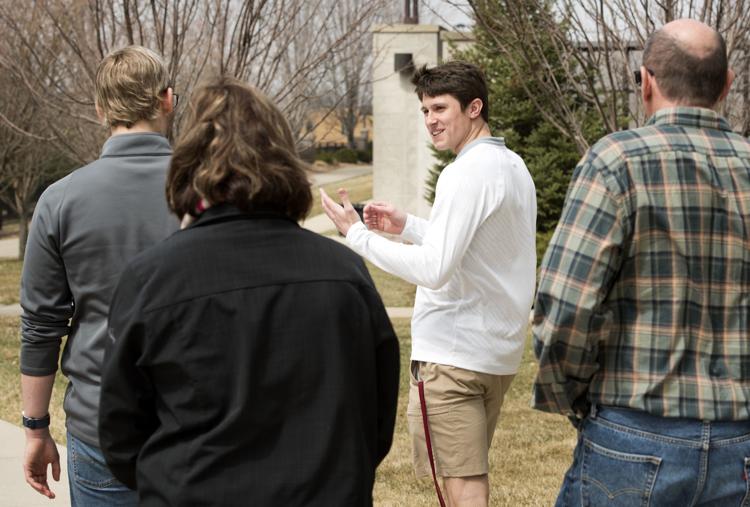 "Students spent their freshmen year scared of their professors," Thies said with a shrug. "I tell them that this will all change. Before they know it, students will be calling their professors by their first names."
Osten said his most common question involves food.
"Everybody wants to know about the food," he said. "When I show students the cafeteria, they're impressed."