ARNOLDS PARK, Iowa | The Central Emporium, an iconic building overlooking West Okoboji that was constructed in 1901, is being restored to its former glory after ownership of the property changed hands last year.
Butch Parks, owner of Parks Marina, Inc., bought the Central Emporium, 144 Lake Shore Drive, to preserve it. He didn't waste any time repairing and improving the landmark, which is popular with locals and tourists alike.
"From the different owners over the years, some things have been done and some are needed to be done," said Parks Marina, Inc., spokesman Jeff Thee. "Butch will be making that a top priority while still maintaining the look that people have known for over a century."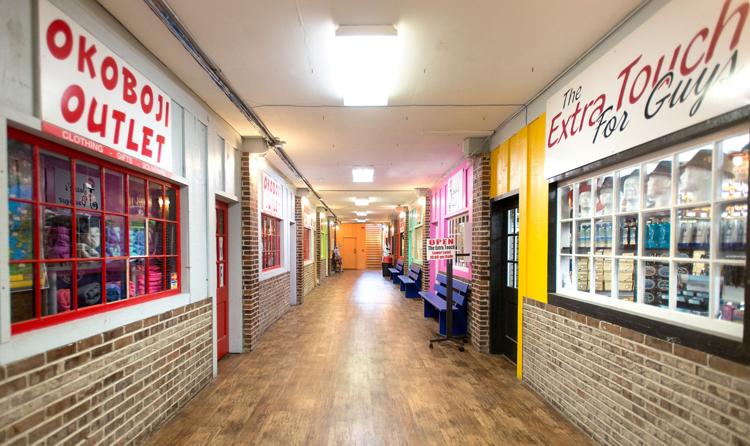 Putting a new roof on the building and adding a new lake-level deck for customers of The Gardens bar and restaurant are two notable improvements, Thee said.
"It's a great expansive area there for people to enjoy," he said of the new deck. "They can dock right up with their boat."
The Hi-Point Sky Lounge, a recreation of a restaurant popular in the Lakes region during the 1960s and '70s, will open in the Central Emporium around Memorial Day. The restaurant will be among more than 25 businesses located in the historic shopping and dining venue near Arnolds Park Amusement Park.
Thee said the upscale steakhouse is taking a space formerly house by Rabab's at the Lake.
"Butch decided he wanted to recreate that and use the space where a restaurant was," Thee said of the Hi-Point Sky Lounge. "It's just got a great view of the lake and sunsets."
Sarah Strom, owner of Life on the Lake, said the Central Emporium has a nostalgic feel to it. Her store, which features Life is Good -- a brand of quality, cotton clothing and accessories with positive messages, opened there nine years ago. The T-shirts are printed with images of sunsets, flipflops and sailboats -- fitting wear for time spent at the lakes.
You have free articles remaining.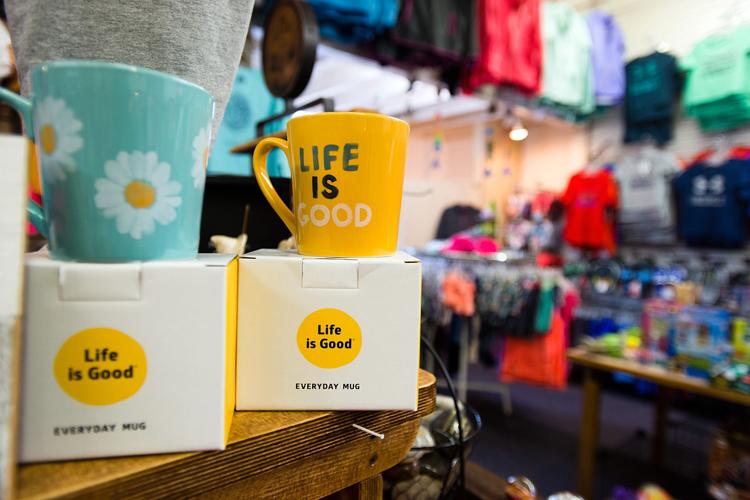 "It used to be a really famous dance hall. They would come from all over," Strom said of the Central Emporium.
During the 1920s, some of the country's biggest names in music, including jazz pianist and composer William James "Count" Basie and famed trumpeter Louis Armstrong, performed at the Central Ballroom Nite Club in the Central Emporium, which was then called the Central Pavilion.
Today, Strom said, the Central Emporium is a favorite stop of families who have been coming to the Iowa Great Lakes for vacation for years.
"When they were a kid they came here and now they're bringing their kids," she said. "It's a tradition."
Jerry and Sharon Daugherty are in their 29th year of owning and operating the Sugar Shack, an old-fashioned candy store located in the Central Emporium, which features classic candies and homemade confections, as well as modern goodies.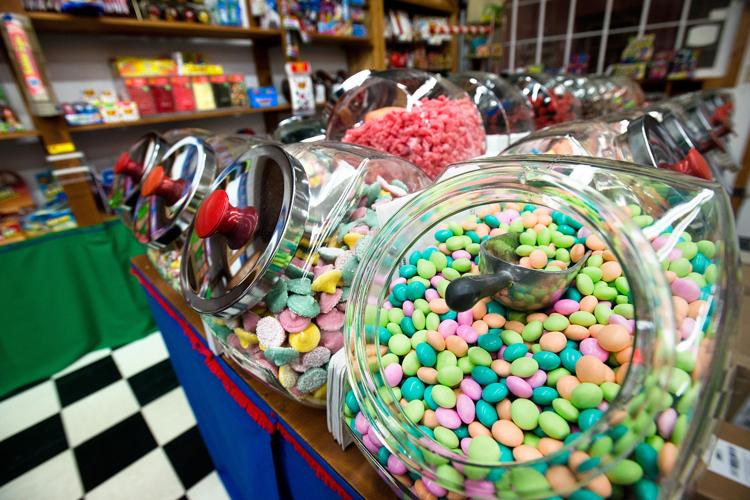 "The young people like to stop here. It's kind of a must before they go home or when they get here," Jerry Daugherty said. "On the way up that's all they talk about is going to the candy store. It's a place they don't want to miss."
Sharon Daugherty, who spins her own cotton candy in multiple colors, said the store has glass jars upon jars filled with chocolates, taffies, gummies, sour candies and more.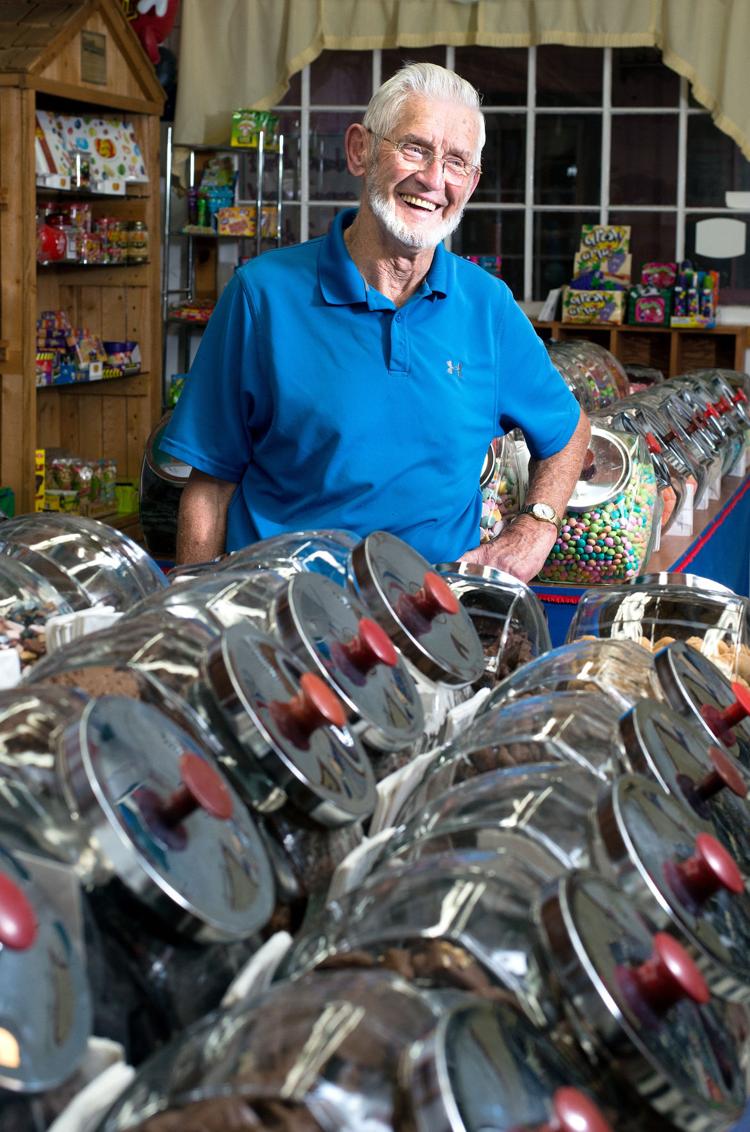 "We have a lot of nostalgic candy that used to be sold a long time ago -- Clark candy bars, Sugar Babies, Sugar Daddy (Pops)," she said. "We even have one that's like the Marathon Bar."
Pick up a sweet treat and a T-shirt or sit down for an elegant meal at the Central Emporium this summer and life is good.