SIOUX CITY, Iowa -- Flu, Tetanus, diphtheria, pertussis, shingles, pneumococcal.
What do these have in common?
They're maladies that top a chart from the U.S. Department of Health and Human Services, a chart entitled: "2018 Recommended Immunizations for Adults."
"I can honestly stay that before I started working here, I didn't think about this," said Heidi Nelson, public health nurse clinic manager for the Siouxland District Health Department. "You think you get shots as a kid and you're covered. But that's not necessarily the case. There are shots you should get as an adult, especially if you haven't had your childhood ones."
For those wishing to see the layout, a good source is www.cdc.gov/vaccines. Professionals in any public health department would have information as would your medical care provider.
Some information that came from Nelson covers annual concerns, like the flu shot, to those needing the MMR vaccine for measles, mumps and rubella. That shot, the chart notes, should be administered to a person if they were born in 1957 or later, and if that person hasn't received the vaccine as a child.
"Everyone should get a flu shot every year," Nelson said.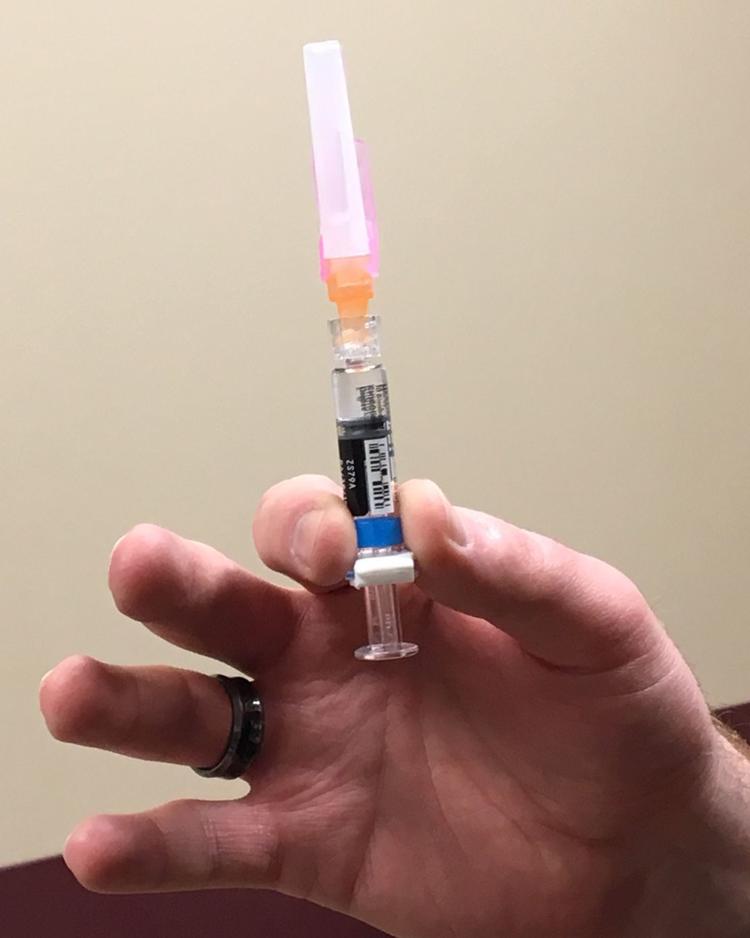 Vaccines for shingles, often called shingles zoster, are recommended for those over age 50 and those over age 65. There are two types of zoster vaccine, according to the CDC. One should received two doses of RSZ at age 50 or older (preferred) or one dose of ZVL at age 60 years and older, even if one had shingles previously.
Adults should receive one dose of Tdap if one didn't receive it as a child or previously as an adult. One should also get a Td booster every decade. Women should get one doze of Tdap during each pregnancy.
"When I was pregnant, I didn't have anyone tell me (about Tdap)," Nelson said. "I had gotten one earlier because I was in college. You don't really hear a lot about it."
The CDC also asks persons to get the HPV vaccine if a women through age 26 or a man through age 21 and did not already complete the series. The chicken pox vaccine and shots to protect against Hepatitis A and Hepatitis B are recommended if a person didn't get them during childhood.
Additionally, the CDC provides guidelines for shots that should -- or should not -- be administered depending on a patient's weakened immune system, poor kidney function, heart disease, spleen function, pregnancy status and more.
There are other variables to consider. A vaccine for Hepatitis A, for example, might be sought if a person is set to travel.
Again, the best guide is one's doctor. Don't assume that because you are an adult that you've had all your recommended shots.
Copyright 2018 The Sioux City Journal. All rights reserved. This material may not be published, broadcast, rewritten or redistributed.
Be the first to know
Get local news delivered to your inbox!