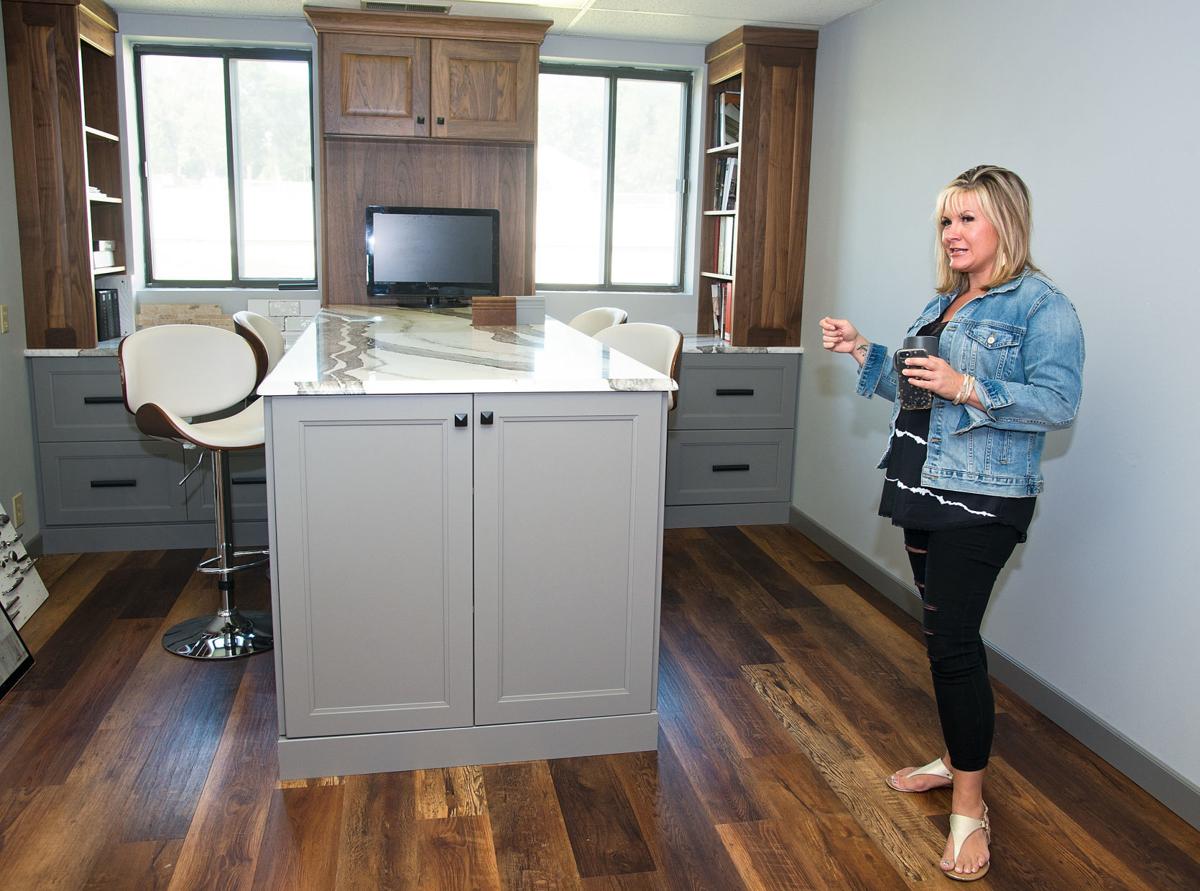 SIOUX CITY -- Breezy Struthers Drake compares kitchens, one of the biggest ticket items in the home, to shopping for a car. You can be more frugal and purchase a basic Ford sedan or break the bank with a luxury car, like an Audi or Mercedes.
"For just cabinetry, it's anywhere from $8,000 to ... ," the designer at Modern Kitchen Design, 514 Iowa St., said trailing off. "I just did a job where we did $60,000 in cabinets."
Struthers Drake recalled a client who thought she could get a complete gut, cabinets, countertops and appliances all for $10,000. Although one can certainly shop around, Struthers Drake said getting everything for that amount of money is going to be almost impossible. On the other hand, she said customers have been pleasantly surprised when kitchen remodel estimates come in under the $50,000 they budgeted.
"It's all about knowing what you like and then being open to shifting the end result a little bit. Give a little here, so you can take a little there," said Struthers Drake, who recommends getting a layout and cabinet costs first and then start appliance shopping. "That's going to give you a good idea (of your budget)."
Struthers Drake said there are different tiers of cabinets. White cabinetry has been popular for quite some time, she said natural woods and gray stains are trending. She said a client who liked the look of walnut, saved money by opting to go with a brown cherry. 
"You'll still get the overall feel of it, it's just not going to be the depth of that wood," she said.
She said reducing the heights of your cabinets, going with simple moldings and ditching some amenities will help you stay on budget, but she encourages keeping basics, like a roll-out waste basket unit.
"Maybe you don't have quit as many roll-outs or pull-out pantries or things like that," she said.
You have free articles remaining.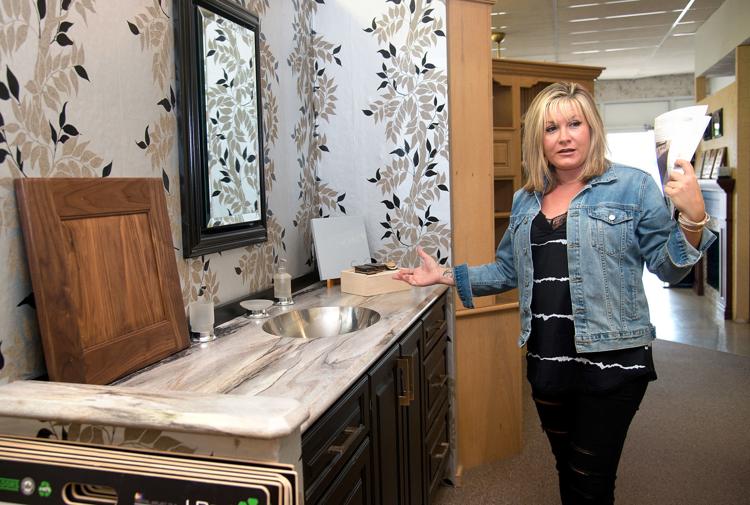 Could refinishing existing cabinets lessen the cost of a kitchen remodel? Struthers Drake said it depends on whether the interior parts of the cabinets are fully functional and if you keep cabinet doors and drawers.
"If you have to replace your doors and drawer fronts, you might as well get the whole box. If you're just going to paint existing, then it could, possibly," said Struthers Drake, who noted that paint is more expensive than it used to be.
For countertops, Struthers Drake said quartz is on trend. She pointed out a Cambria Luxury Series quartz counter top with a neutral white background and gray veins, as an example of what's hot. She said you can get the stone and concrete look for much less with an "absolutely gorgeous" laminate that replicates it. She said even selecting an entry level or mid-range granite will be cheaper than quartz, which means you can then take the money you budgeted for the counter and redirect it to cabinets or lighting, for example.
"Ask, 'Where does this fall in price point?'" Struthers Drake said. "If you fall in love with something, then we can try to budget around that. The main cost is going to be your cabinetry and your flooring, depending on if you're doing the entire house."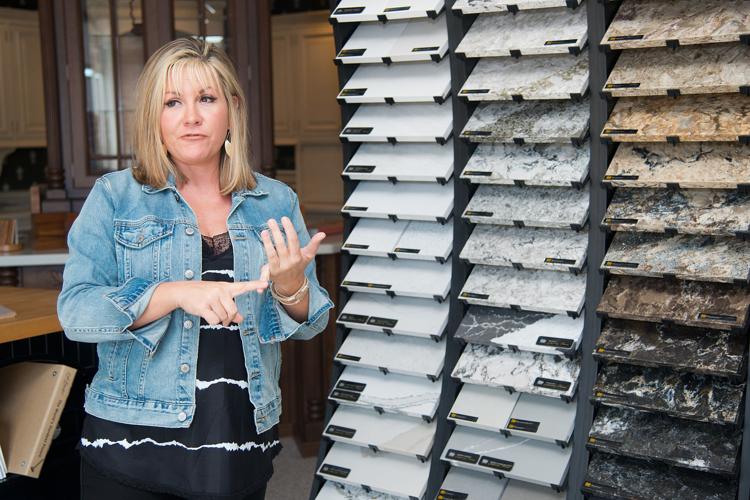 When it comes to flooring, vinyls that look like wood, cost must less than the real thing. Struthers Drake also pointed out that luxury vinyl plank flooring is water-resistant, while wood flooring is prone to having expansion and contraction issues.
"It's a lower price point per square foot; and your installation's less," she said of luxury vinyl. "Like laminates, they've come so far. It gives you the option of a wood look at a very reasonable price point."
PHOTOS: 13 images of this fall's Siouxland Life featured home
Go inside the featured home from the most recent Siouxland Life magazine. We have a firsthand look at an indoor pool, unique wall decorations and more.