You've done the hard work of making the piles of stuff you don't want. Now what? You can try garage sales or Craigslist or swap pages on Facebook, but sometimes you just want that stuff gone like yesterday before you change your mind.
It's easy to think you might want or need or wear whatever it is someday … so why not just hang onto it? Because it's taking up space!
Buying things is easy. Getting rid of them is hard. We're here to make spring cleaning a little easier with a list of places to unload your stuff.
The amount of global e-waste reached 41.8 million tons in 2014, according to a United Nations University report. In a separate study, the Environmental Protection Agency found that only 12.5 percent of unwanted electronics are recycled in the United States.
Best Buy, 4730 Sergeant Road, recycles all kinds of electronics including stick vacuums, curling irons, hair dryers, binoculars, alarm clocks, CD players, gaming controllers, keyboards, digital cameras, rechargeable batteries, ink and toner, calculators, landline phones, laptops, software, computer cables and connectors.
Up until February, the store recycled TVs and computer monitors for free but recently tacked on a $25 fee for each item. Also, there is a limit of recycling three items per household per day. For more information about the items Best Buy accepts for recycling, visit bestbuy.com/recycle.
Another option for recycling computers and computer equipment is Goodwill of the Great Plains, which has partnered with the Dell Reconnect program to help you get rid of any brand of old tech for free.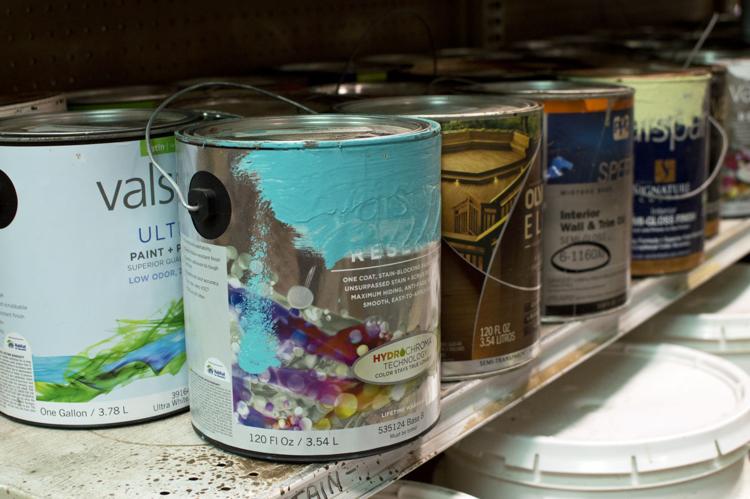 Building materials, furniture, appliances and other home goods
Thinking about tackling a remodeling project in your home? Salvage what you can and bring it to the Siouxland Habitat for Humanity ReStore, at 1150 Tri View Ave. They'll take everything but the kitchen sink. Wait, no, they'll actually take that too – unless it's made of cast iron. One of the few home items that they absolutely do not want dropped off is old TVs.
Acceptable donations include used, saleable furniture, light fixtures, paint, windows, window coverings, cabinetry, doors and appliances like refrigerators, stoves, microwaves, washers and dryers that are in working order. Items are either used in local Habitat homes or sold in the store. If you're questioning whether the ReStore would want your home items, call the administration office at 712-255-6244.
Clothes, shoes and accessories
Don't toss your tattered tops and bottoms. Goodwill of the Great Plains can likely recycle them, which in turn provides jobs and financial support for the nonprofit's programs and services like Camp Goodwill and the Connection Center. Of course, they'll also gladly take your gently used clothes to sell.
A number of local nonprofit organizations depend on material donations to remain viable.
The Noah's Hope Thrift Store, at 2601 Myrtle St., raises money to help rescued animals.
The Discovery Shop, at 316 West Seventh St., serves as the sole fundraiser for the Junior League of Sioux City, which uses thrift store sales to pay for community improvement projects.
There's also the Disabled American Veterans Thrift Store, at 5129 Military Road; the Salvation Army of Siouxland, at 1901 Cornhusker Drive in South Sioux City; the Bargain Center, at 1001 W Seventh St.; and MoM's Thrift & Referral Center, at 2803 Correctionville Road.
Most, if not all, of the local nonprofit thrift stores accept books. However, there is another option that allows you to take a book, return a book and share the gift of reading.
The Sioux City Mayor's Youth Commission recently established 10 new Little Free Libraries in the community.
Locations include the Sioux City Journal, Book People, Bishop Heelan Catholic High School, the Sioux City Police Department, Mercy Medical Center, LaunchPAD Children's Museum, Jitters, the Sioux City Art Center and Sioux City Community School District's Educational Service Center.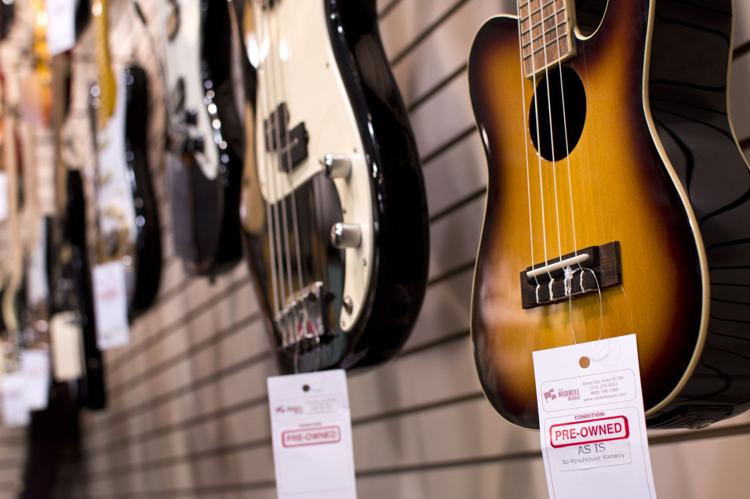 Ray's Midbell Music, at 4230 S Lancelot Lane, buys and sells pre-owned instruments. There's also an option to trade in an instrument like you would a used car. The pre-owned instruments go through an inspection process before it goes up for sale. It has to be play tested, sometimes repaired or cleaned.
If you have an old instrument that's rarely played and it's fallen into a state of disrepair, it might not be cost effective to get it fixed up to sell yourself, but Ray's has the resources to fix it up and find a good home for it.
Guitars, flutes, clarinets, trumpets, trombones, saxophones – no matter what it is, bring it over to Ray's and you may leave with money in hand.
Did you know you can beautify the community by recycling plastic bags? Hy-Vee stores provide recycling bins so customers can return their plastic bags from shopping, newspapers and dry cleaning. The West Des Moines, Iowa-based supermarket chain is a founding member of Build with Bags, an environmental program launched in 2009 that encourages people to reduce, reuse and recycle plastic bags.
The cornerstone of Build with Bags is the grant program at providing funding for schools and parks to purchase benches, tables and playground equipment made of recycled plastic. One park bench represents approximately 10,600 bags that won't end up in the landfill, according to the Iowa Grocery Industry Association. More than $200,000 in grants has been awarded to over 100 Iowa communities.