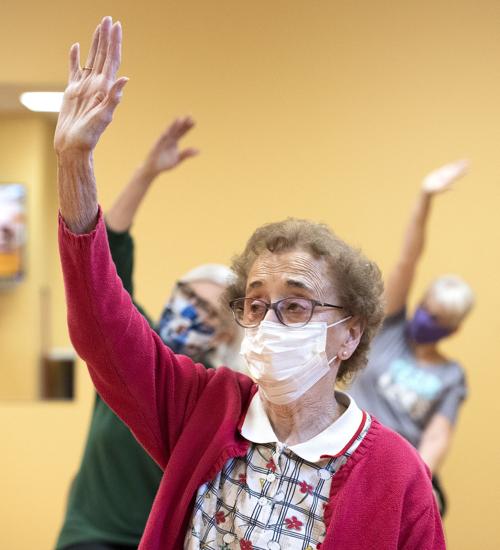 SIOUX CITY -- Since he is decked out in a "I Survived the 60s Twice" T-shirt, is Larry Bower ready to turn on, tune in or drop out?
We don't know, but as the only man in a yoga class at the Siouxland Center for Active Generations, he is surprisingly limber.
"I don't mind being the token male in class," the Sioux City man says, mid-stretch. "Yoga really help me stay in shape."
Indeed, yoga has been called one of the best forms of exercise for older adults. Over time and with proper training, seniors can improve their flexibility and balance, enhance their strength and boost their mood.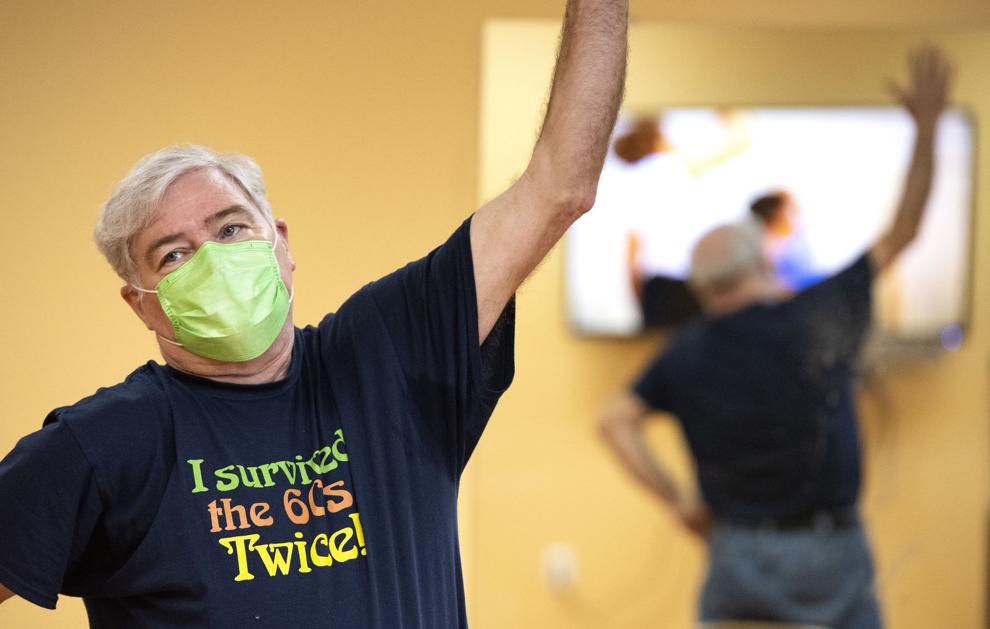 Those are the reasons that drew Bower for yoga more than five years ago. What keeps him coming back is the camaraderie of the people attending the class.
"I wouldn't come if I wasn't having fun and getting positive results," he explains.
Still, Bowers is a relative newbie compared to Lois Albertson, a yoga aficionado for more than 20 years.
"I think of it as a form of preventive medicine," she says. "Yoga can help ease the aches and pains a person feels as they get older. I always feel good after a yoga class."
This is good news for Kaye Plantenberg, who had taught a weekly Chair Yoga class at the 313 Cook St. community center for the past few years.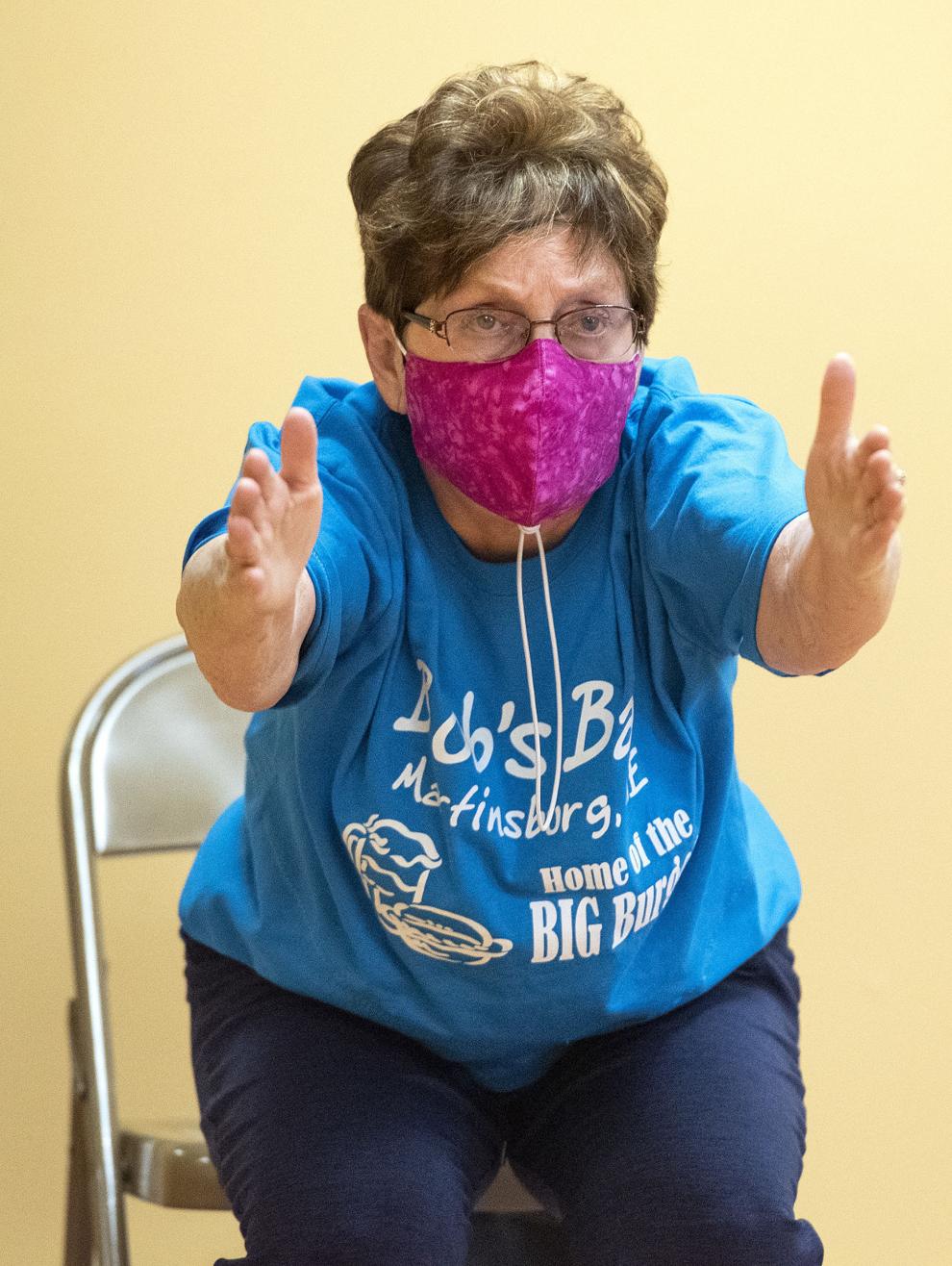 "Everybody can do some yoga moves," she says. "But everybody may not be comfortable doing it on a mat on the floor."
Which is why Plantenberg's students perform classic moves in a seated position.
"The sad fact is we're not always as flexible as we were when younger," she says. "Chair yoga is a safer approach while maintaining all of the health benefits of regular yoga."
Always interested in physical fitness, Plantenberg began teaching a Silver Sneakers class for senior citizens while living in Grand Island, Nebraska.
"Balance and core training is so important as we get older," she advises. "Perhaps just as important is psychological benefit of yoga."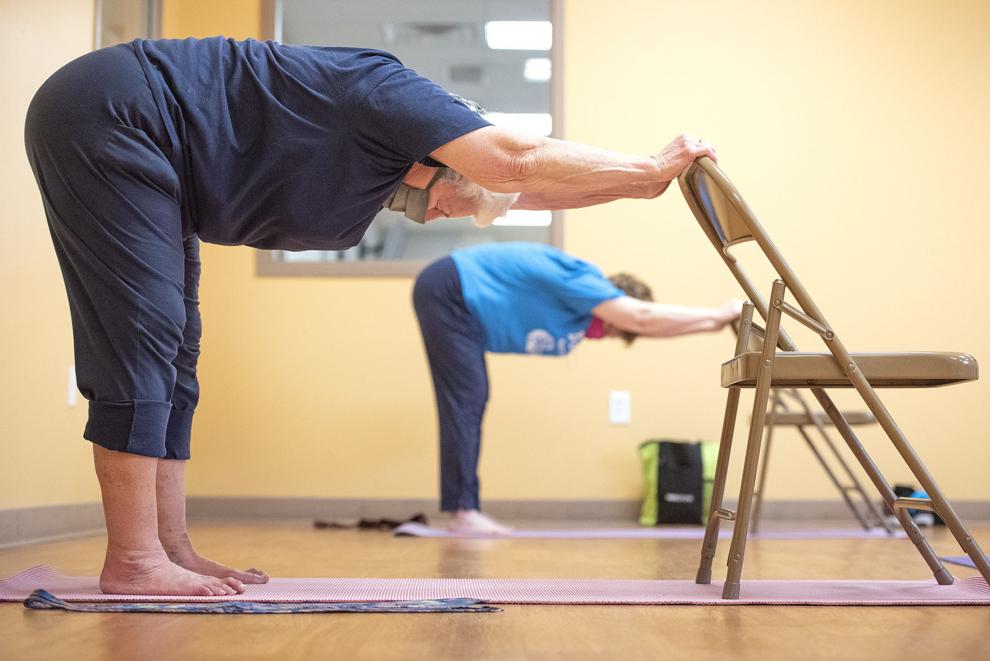 In fact, Plantenberg always begins her class with a series of breathing exercise.
"Yoga allows you to become aware of how to breathe," she says. "This is how you can improve brain function, lower stress levels and increase lung capacities."
Sadly, this may have be easier said than done during a pandemic. 
Even though the Siouxland Center for Active Generations continue to offer yoga several times a week, Plantenberg has yet to resume her every regular class due to concerns over COVID-19.
"I still walk, ride my exercise bike and continue my yoga exercises at home," she says. "I'm planning to start my chair yoga classes back in the future."
While she respects Plantenberg's ability to maintain a fitness program at home, Sue Lundgren needs a bit more peer pressure.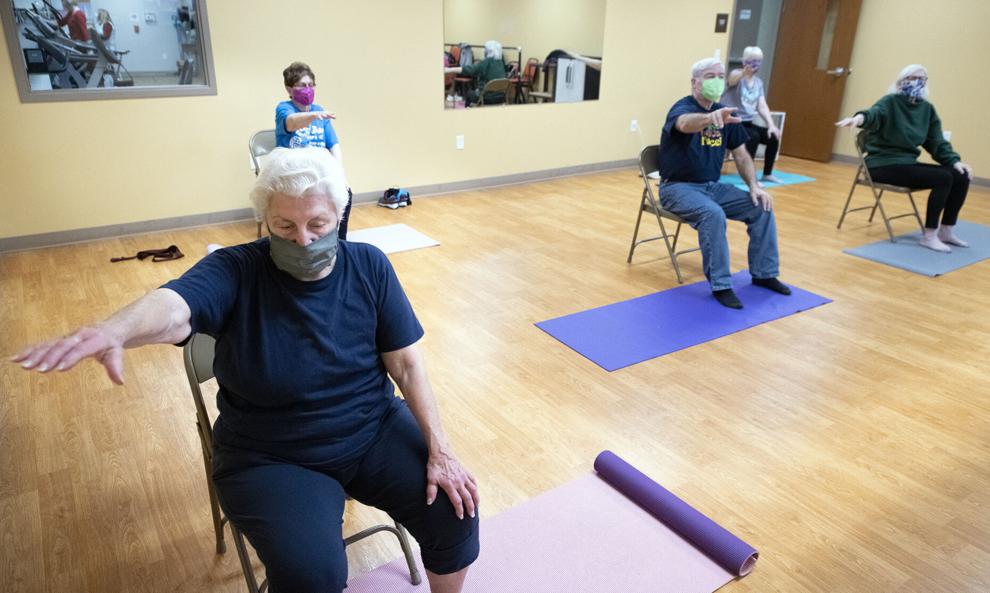 "I like coming to a class," Lundgren, who recently retired after a 35 year career at MercyOne Siouxland Health Care, admits. "At home, I may start doing yoga. Then, I'd lose focus and start doing laundry."
That's unfortunate since she needs more energy.
"Even though I'm no longer working, I still have to babysit my two grandkids on occasion," Lundgren says. "Why did I take up yoga? Because now I have the time. Plus I want to keep up with an active 3-year-old and an active 8-year-old."
For Albertson, coming to class is also a way to catch with friends.
"I know yoga is beneficial for physical and psychological reasons," she says, smiling. "It's also just fun to come to class and make new acquaintances."