HOUSTON (AP) — Kyle Tucker hit a three-run homer in Houston's big third inning to help the Astros hand the Texas Rangers their 10th straight l…
MINNEAPOLIS (AP) — Nick Gordon scored the go-ahead run in the eighth inning for Minnesota on a throwing error by catcher Kurt Suzuki as the Tw…
CLEVELAND (AP) — Nelson Cruz hit a solo homer in his Tampa Bay debut and Joey Wendle delivered the go-ahead single in a six-run ninth inning a…
KANSAS CITY, Mo. (AP) — Ryan O'Hearn hit a three-run homer and Carlos Santana also connected as the Kansas City Royals beat Detroit 5-3 Friday…
BOSTON (AP) — For the second straight night, the Yankees tried to protect a one-run lead against the Red Sox.
PHILADELPHIA (AP) — Zack Wheeler returned to his All-Star form for seven innings, Bryce Harper stole three bases, including home, and the Phil…
MILWAUKEE (AP) — Tyrone Taylor hit a grand slam to cap the Milwaukee Brewers' six-run outburst in the seventh inning of a 7-1 victory over the…
BALTIMORE (AP) — Pat Valaika's sudden power surge helped the Baltimore Orioles to a rare win at home.
CINCINNATI (AP) — Tyler Stephenson hit a tiebreaking sacrifice fly in the eighth inning, rallying the Cincinnati Reds to a 6-5 win over the St…
NEW YORK (AP) — Tylor Megill tossed six scoreless innings for his first big league win and got his first career hit, Pete Alonso homered twice…
MIAMI (AP) — Joe Musgrove pitched six solid innings, Tommy Pham homered and the San Diego Padres beat the Miami Marlins 5-2 Friday night.
A look at what's happening around the majors on Saturday:
NEW YORK (AP) — The pitching-thin New York Mets on Friday acquired left-hander Rich Hill from the Tampa Bay Rays.
Catchers' signals — and stealing them — could become a relic if an experimental electronic device is successful.
CHICAGO (AP) — Javier Báez homered, Robinson Chirinos went deep twice, Zach Davies earned his first win since a combined no-hitter last month …
LOS ANGELES (AP) — Los Angeles Dodgers pitcher Trevor Bauer appeared in court Friday to fight the extension of a protective order sought by a …
BALTIMORE (AP) — Stephen Strasburg felt some discomfort in his neck after a recent bullpen session, and Washington manager Dave Martinez said …
BOSTON (AP) — Yankees pitchers Nestor Cortes and Jonathan Loaisiga have been reinstated from the COVID-19 injured list, the first of six New Y…
CLEVELAND (AP) — While riding his bike over a bridge across the Cuyahoga River near Progressive Field, Indians owner Paul Dolan rarely paid mu…
NEW YORK (AP) — Washington Nationals infielder Starlin Castro's administrative leave was extended an additional seven days Friday by Major Lea…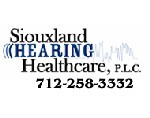 Siouxland Hearing Healthcare P.L.C.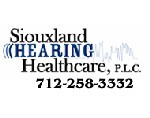 Siouxland Hearing Healthcare P.L.C.
CLEVELAND (AP) — Cleveland's baseball team changing name from Indians to Guardians.
A look at what's happening around the majors today:
ST. LOUIS (AP) — Kwang Hyun-Kim earned his fifth straight win on his 33rd birthday and the St. Louis Cardinals beat the Chicago Cubs 3-2 Thurs…
Colorado Rockies (42-54, fourth in the NL West) vs. Los Angeles Dodgers (59-39, second in the NL West)
St. Louis Cardinals (49-48, third in the NL Central) vs. Cincinnati Reds (49-47, second in the NL Central)
Toronto Blue Jays (48-44, fourth in the AL East) vs. New York Mets (50-43, first in the NL East)