TORONTO (AP) — The Toronto Blue Jays reacquired left-hander Travis Bergen from the Arizona Diamondbacks for cash on Sunday.
SCOTTSDALE, Ariz. (AP) — Brian Delaney checked his ticket, found his seats and then sat down for a minute in the sunshine. It wasn't a typical…
ABERDEEN, Md. (AP) — Vi Ripken, matriarch of the famed Orioles family that includes Hall of Fame son Cal Ripken Jr. and once the victim of a b…
NEW YORK (AP) — Fernando Tatis Jr. gets a full no-trade provision through 2028 as part of his $330 million, 14-year contract with the San Dieg…
Nolan Arenado in his new Cardinal red, Mookie Betts back in Dodger blue. October breakout star Randy Arozarena with a hit in his first Februar…
TAMPA, Fla. (AP) — Aaron Judge tossed several balls into the crowd, just like always. Only this year the fans can't toss them back to the New …
SAN DIEGO (AP) — Tommy Pham knows how lucky he was to be in the starting lineup for the San Diego Padres in their spring opener on Sunday, 4 1…
KANSAS CITY, Mo. (AP) — The Royals and third baseman Hunter Dozier have agreed to a $25 million, four-year contract that includes a fifth-year…
TAMPA, Fla. (AP) — DJ LeMahieu and the New York Yankees are happy there will be a little bit of baseball normalcy when spring training games b…
ANAHEIM, Calif. (AP) — Albert Pujols woke up from a nap last Monday in Arizona to find several hundred messages and missed calls on his phone.
SARASOTA, Fla. (AP) — Chris Davis says he's made changes in his swing that fans will spot right away. Whether they produce better results, tha…
Jay Bruce made it to the New York Yankees, 3 1/2 years later than he first thought.
Colorado Rockies infielder Ryan McMahon figures players can find plenty to do with any extra time they could get at the end of days if spring …
CHICAGO (AP) — The Chicago White Sox and Cuban pitching prospect Norge Vera have agreed to a minor league contract that includes a $1.5 millio…
NEW YORK (AP) — Three players were positive for COVID-19 among 900 intake samples among those arriving at spring training during the second we…
DETROIT (AP) — These last few seasons have been difficult for Miguel Cabrera.
ANAHEIM, Calif. (AP) — Jo Adell tore through the Los Angeles Angels' minor league system with runaway momentum, and he cracked the big league …
CLEVELAND (AP) — Once adversaries, Eddie Rosario and Indians manager Terry Francona are now allies.
Milwaukee Brewers outfielder Christian Yelich has never believed the results of one season have any carryover effect into the next year.
JoDean's Steak House & Lounge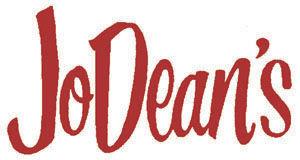 JoDean's Steak House & Lounge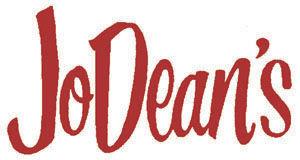 JoDean's Steak House & Lounge
PHOENIX (AP) — Two Arizona residents are suing the cities of Phoenix and Scottsdale over the development of the San Francisco Giants' year-rou…
Salvador Perez and Adalberto Mondesi each arrived at spring training a year ago after significant surgeries, and they spent the time leading u…
The Arizona Diamondbacks have uncertainty in their bullpen this spring and essentially every role is up for grabs.
TEMPE, Ariz. (AP) — Veteran right-hander Jesse Chavez is re-signing with the Los Angeles Angels on a minor league deal.
ATLANTA (AP) — It took a while for Brian Snitker to get his shot at being a big league manager.
NEW YORK (AP) — Marla Miller is stepping down after 21 years as Major League Baseball's senior vice president of special events.
BURLINGTON, Vt. (AP) — The Vermont Lake Monsters will be sold and join a different league, the Burlington baseball club has announced.