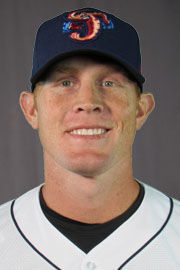 SIOUX CITY | Right-handed pitchers Max Duval and Nate Gercken are the latest to sign 2019 American Association contracts with the Sioux City Explorers.
Duval will mark his sixth season in professional baseball after appearing in 24 games last season for the Miami Marlins' Double-A Jacksonville Jumbo Shrimp before he was released by the Marlins. He began his professional career at the Independent level after going undrafted out of the University of Hawaii, where he played mostly as a position player.
Duval began to transition to becoming a pitcher in 2014 with the Frontier League's Schaumburg Boomers, then pitched for three different Frontier teams before he was purchased by the Arizona Diamondbacks in 2016. Duval went a combined 4-7 in four different levels in the Diamondbacks organization in 2016.
Duval moved back to the Frontier League in 2017, posting his best professional season while going 8-2 with a 2.28 ERA for the Evansville Otters, where he struck out 113 in 87 innings. Selected as the Frontier League pitcher of the year that season, his contract was purchased by the Miami Marlins and spent the rest of the 2017 season pitching at the Single-A level, going 4-0 with a 2.09 ERA.
Gercken was drafted by the Minnesota Twins in the 17th round of the 2015 MLB Draft following a stellar career at the Academy of Art University in San Francisco, Calif. There, he set single-season records as a senior for ERA (2.90), strikeouts (79), opponents batting average (.206), shutouts (2) and innings pitched (96.1).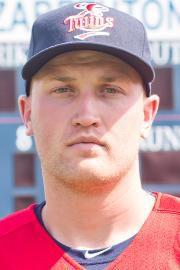 Gercken led the Can-Am League's New Jersey Jackals in 2017 with 43 appearances, which included a streak of 16 without allowing a run while going 2-2 with a 2.70 ERA. Last season at New Jersey, Gercken went 2-2 with a 2.08 ERA in 30 appearances.
In other team news, the Explorers announced the acquisition of outfielder Tillman Pugh from the Atlantic League's Sugar Land Skeeters in exchange for future considerations.
Be the first to know
Get local news delivered to your inbox!