KANSAS CITY, Kan. -- After spending most of the afternoon in a hospital emergency room, Steve Montgomery was feeling a lot better after his Sioux City Explorers opened postseason play with a 4-1 victory here Tuesday night over the Kansas City T-Bones.
James Dykstra and three relievers limited a dangerous Kansas City lineup to three hits, all by former Explorer Noah Perio, Jr., and two solo home runs provided some big insurance after some daring baserunning helped Sioux City grab a 2-0 first-inning lead.
It was a highly encouraging performance for American Association baseball's winningest team, which is trying to win the X's first league title in this third playoff appearance in the last four years. And that was especially true because it came against possibly the league's premier pitcher.
The T-Bones' Tommy Collier, whose 12 regular season wins tied Sioux City rookie Justin Vernia for league honors, also came into this key Game 1 start as the league strikeout king.
"Tommy Collier, in my opinion, is the pitcher of the year in this league,'' said Montgomery, whose team's 71-29 record were nine wins better than a Kansas City team that ranked second with a 62-37 finish. "And that's taking nothing away from (Wichita's Travis) Banwart (who won the award) and that's taking nothing away from Vernia. Tommy Collier was tied for the lead in wins, he blew everyone away in strikeouts and he was like fourth in ERA (3.11).''
This time out, though, the pitching star was Dykstra, who went 9-4 during the season and ranked seventh in the Association with a 3.49 ERA.
"That's a big-time effort, that's what it was,'' said Montgomery adamantly, walking past Dykstra as he was doing a post-game interview.
"I've faced this team a couple times before and I've had pretty good success against them,'' said Dykstra, who was 2-0 with a no-decsion as his team won all three of his previous starts against the T-Bones. "This field (CommunityAmerica Ballpark) is pretty much a hitter's field, so my game plan was to mix up my pitches, keep 'em off balance and just keep the ball down.''
It certainly didn't hurt Dykstra to get a quick 2-0 lead in the game's first half-inning. Michael Lang stroked a one-out single to right field and scored all the way from first on league batting champion Nate Samson's double to left-center.
League RBI leader Jose Sermo followed with a deep fly ball on which centerfielder Todd Cunningham made his first of two outstanding plays in the game. Rolling the dice, Montgomery waved Samson around third and he slid home safely after Collier, briefly fumbling the relay throw, was late to the plate.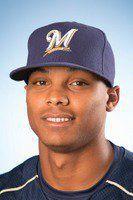 "I just saw the throw, they didn't line up to third, the second baseman was at second base and the shortstop was lining up to third base,'' said Montgomery. "I saw the ball go middle of the field. I never thought in a million years that the pitcher would be standing there. I thought he'd be backing up third. It's not a play a pitcher practices, coming in for a cut and then getting rid of it quick.''
Sermo, whose 22 regular season homers were one shy of the league leader, blasted a long home run to right-center field in the sixth inning and Blake Schmit followed in the seventh with a line drive over the left-field wall.
Dykstra, staked to a 4-1 lead, exited before throwing a pitch in the home half of the eighth, experiencing cramping in his right forearm. Patrick Schuster retired two of the three batters he faced, Parker Markel finished the inning with a strikeout and then closer Eric Karch got out of a somewhat nervous ninth on rightfielder Michael Lang's spectacular game-ending diving catch on a sinking liner to right-center.
Perio, who had a double and two singles for his team's only hits, kept the hosts alive with a two-out single in the ninth. Karch then issued a five-pitch walk before Alay Lago stepped to the plate, representing the tying run. The drive on which Lang robbed Lago came on a 1-2 pitch.
Kansas City, which has been shut out just once all year, got its only run after Cunningham drew a one-out walk -- the only free pass issued by Dykstra. Perio, whose 129 hits in 2015 were an X's record before Samson totaled 137 in 2016 and then 141 this year, followed with a double before Cunningham scored on the first of two ground ball outs to end the inning.
The start of the game was delayed 47 minutes after considerable rain fell throughout the Midwest for much of the day. The weather forecast was looking similar for Wednesday, when the X's Jason Garcia, 3-0 in three starts since joining the team, was scheduled to face off against K.C.'s Barrett Astin, who is 10-3 but has a 5.81 ERA.
"We've gotta go out tomorrow with the same sense of urgency,'' said Montgomery, whose lingering back problems escalated earlier Tuesday, resulting to a hospital visit. After being treated with pain killers and undergoing a CT scan the fifth-year Sioux City manager was advised to have an MRI when he returns to Sioux City.