SIOUX CITY — Through all the Sioux City Explorers' ups and downs, and hot streaks and slumps this year, one player has consistently produced all season long. 
Second baseman, and leadoff hitter, L.T. Tolbert.
Coming into Friday night's 5-2 Sioux City home loss to Kane County, Tolbert was hitting .410, with eight runs, 16 hits, and six RBI over his past 10 games, and had a .476 average in the past five contests.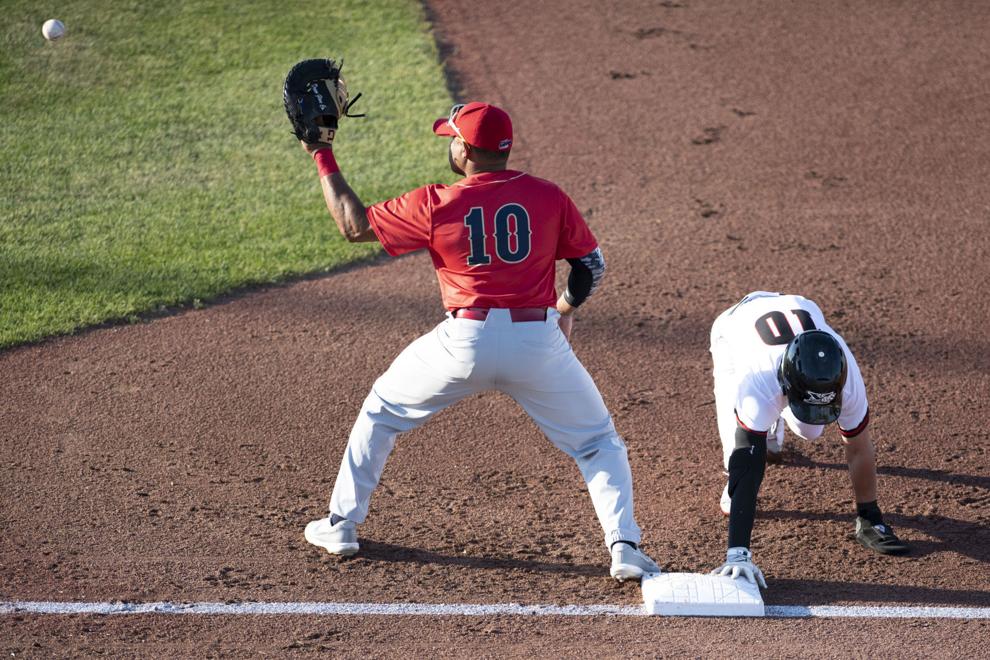 Tolbert's production has been especially welcome for a team that has struggled to drive in runs over the past week or so. In Friday's loss, the Explorers left 10 men on base, and failed to score in the first, second, and fourth innings despite having multiple batters reach base in each of the three frames.
But Tolbert still came through, finishing 3-for-5 with a double and two singles, while also making a spectacular diving catch at the lip of the outfield grass for the final out of the eighth inning.
"He's been huge," X's manager Steve Montgomery said. "He's a guy that's at the front of your lineup, and he just continues to hit. Over the past five games, he is hitting almost .500, but then he is being stranded out there. Other than really him, we're not doing much."
Tolbert came to the Explorers this season from the Arizona Diamondbacks organization, who took him in the 13th round of the 2018 MLB draft after Tolbert hit .322 with eight home runs as a senior at the University of South Carolina.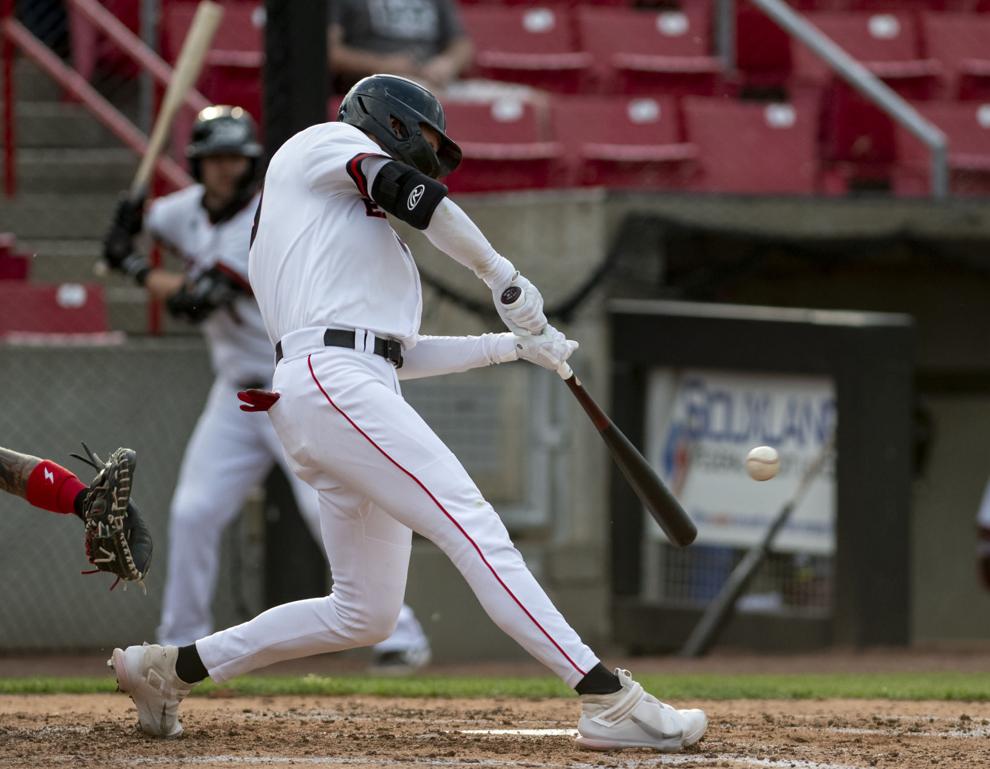 Tolbert spent two seasons with Arizona at four different minor league levels, including a 2019 stop with High-A Visalia in the California League, where he hit .331 with a .432 slugging percentage and 34 RBI in 62 games.
After sitting out the 2020 season due to the COVID-19 pandemic, Tolbert was released by the Diamondbacks this past April, and signed with the X's in mid-May.
So far this season, Tolbert has been a force in the leadoff spot for Sioux City. After his three hit performance on Friday, the X's second baseman is hitting .314, with a .394 on-base percentage, a .458 slugging mark, and a team-high 51 hits.
"I feel good right now," Tolbert said. "I like to keep it as simple as I can. This is a really hard game, but I try to keep a simple approach. It's been working out for me so far, and hopefully we can keep that going and keep having a lot of team success as well."
Montgomery credits much of Tolbert's success at the plate to his willingness to stick to his plan. No matter the situation, Montgomery says, Tolbert knows what he wants to do against any given opponent. 
"As far as a plan at the plate, he is very disciplined," Montgomery said. "Three out of every 10 (times) when he gets his pitch, boy, he doesn't miss it. I would say probably five or six (times) out of 10, he doesn't miss his pitch."
One of the stops in Tolbert's Diamondbacks tenure was with the Kane County Cougars, the X's opponent this weekend. Tolbert began the 2019 season with Kane County, a former Arizona Single-A affiliate, before being promoted to High-A Visalia, and eventually Double-A Jackson.
Like lots of other minor league players, Tolbert is thrilled just to be back on the field after not playing baseball at all in 2020 , and with Major League Baseball deciding to cut 42 teams from its minor league system before this season, there are plenty of high-level players in the independent leagues looking for a path back to affiliated ball.
"There are a lot of guys that are in this league, that probably shouldn't be," Tolbert said. "I don't think it is really something to look down upon, being here. There is a lot of good players here right now, and I think everybody is on the same page. They're just happy to be playing against good competition."
With his success in affiliated baseball, Tolbert has wasted no time in tearing up American Association pitching, and in earning the respect of his teammates and manager for his production in the leadoff spot. 
"L.T. is a baseball player that, we can take him to the moon, we can take him to the local little league, we can take him here, or we can take him to the big leagues, and he is going to be the same guy," Montgomery said. "There is no stage that is too big for him, and no stage that is too little. He is one of those grinder baseball players."