SIOUX CITY — The Sioux City Explorers' roster this weekend against the Gary SouthShore Railcats looks very different from the one that will be on the field later this week in Winnipeg.
The majority of Explorers players have decided not to get the COVID-19 vaccine. That choice is going to lead to a bit of a headache for the club on its upcoming road trip.
On July 22, the Winnipeg Goldeyes of the American Association received permission from Manitoba Public Health in Canada to return to playing home games in Winnipeg, for the first time since the start of the COVID-19 pandemic.
The Goldeyes have been playing their home games this season in Jackson, Tennessee, and spent all of 2020 on the road.
The Explorers will be the Goldeyes' first opponent back in Winnipeg, where the two teams will play from Aug. 3 to Aug. 5. But due to vaccine and testing requirements for entry into Canada, and a low team vaccination rate, the majority of the Sioux City roster will not be making the trip.
"We're not all going," Explorers manager Steve Montgomery said. "There are not many of us going, I can tell you that. It's definitely going to be a home field advantage. I can't really comment too much further on it, but I can say that myself and my pitching coach won't be going, and a lot of the players in that locker room are not going to be going as well.
"We're trying right now to piece it together, and trying to get it so we can put a team on the field for three days."
Since the Goldeyes' announcement, the Explorers have been scrambling to put together a full roster of vaccinated players with passports who are able to make the trip.
With Montgomery unable to make the trip to Winnipeg, hitting coach Derek Wolfe will step in to serve as the manager for a new set of temporary Sioux City Explorers. 
"It's a chore," Explorers Director of Baseball and Stadium Operations Boyd Pitkin said. "But we're starting to work down a list that we have, and we're trying to get everything figured out so that hopefully when we leave at midnight on the 2nd, we have enough to go up and play a three-game set against Winnipeg."
Sioux City athletic trainer Bruce Fischbach put the number of fully vaccinated Explorers' players at nine, and said the coaching staff is 50 percent vaccinated.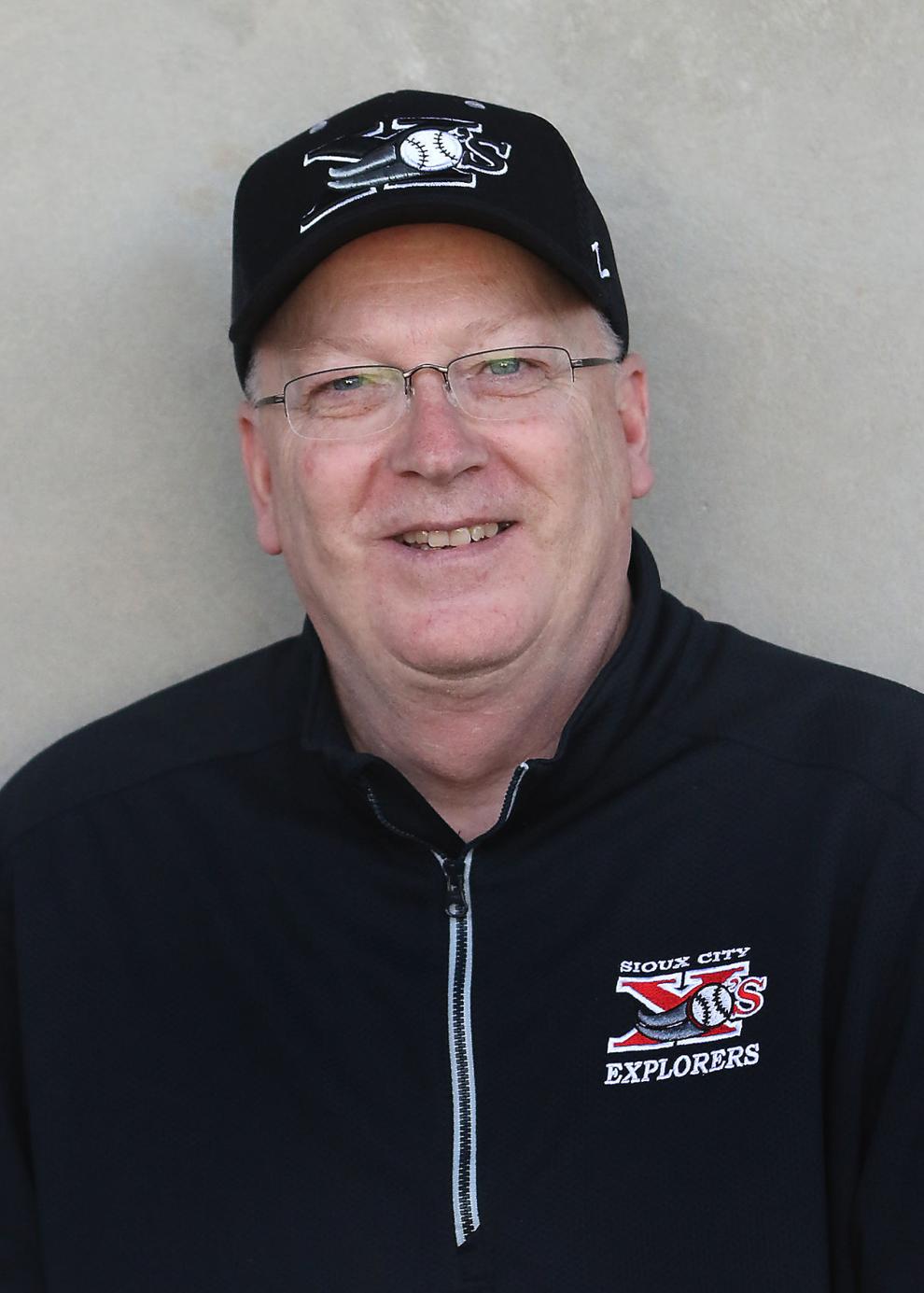 Due to fears of a possible positive test, which would require a 10-day quarantine, most of the current Sioux City roster has decided to not go, including many of the players who are vaccinated.
According to Montgomery, only one current Explorer will make the trip, and the rest of the roster will be comprised of fully vaccinated players from the independent Pecos League.
Fischbach, who is vaccinated, said he has made efforts to educate and encourage the X's players to get the vaccine since the beginning of the season. Despite this, the majority of the roster is still hesitant to get the jab.
"It started from Day 1," Fischbach said. "We had a little bit of an education process. We have a message on our bulletin board, 'This is where you can go to get the vaccine,' telling everybody that the vaccine is covered fully, that there is no expense to you individually. Unfortunately, the vaccine has become almost more of a political issue than a medical issue."
"It's been hard to convince not only the Sioux City Explorer players, but basically our U.S. population at large to go out and get the vaccine."
"There are so many misconceptions about the vaccine that are floating around, that that scared a lot of people," Fischbach said. "You try to present them with the evidence, but there is nothing more powerful than Facebook University. It's hard to fight that public perception."
Despite the high number of unvaccinated players on the roster, Montgomery emphasized that the team is still following the testing guidelines laid out by the Centers for Disease Control and Prevention (CDC). 
Newly acquired players are tested for COVID-19 before they are allowed to enter the clubhouse. They are tested again if they display COVID-19 symptoms, Montgomery said. 
"I don't want our community to think that we are a bunch of renegades, and we don't care if we test positive. That's not it at all," Montgomery said. "We test when we get here, and we don't test again unless you have symptoms. We're following CDC guidelines. If anybody is symptomatic, we are going to have them tested and quarantined away." 
So far, Montgomery said, the X's have done around 10 tests this summer due to players showing symptoms. No players have tested positive for COVID-19, which Fischbach confirmed. 
"We've had zero," Montgomery said. "We've been very, very fortunate."
Part of the reason for that, Montgomery and Fischbach said, is that the players and coaches have tried to limit their contact with the world outside their families and teammates. Their advice to the players is simple: Be smart. 
"Most of the socialization is within our clubhouse," Fischbach said. "We have essentially bubbled, which helped lead to a safer environment.
"They've done it on their own. They're very conscious of the fact that they don't want to go to, say, to a nightclub, where they would run the risk of potentially contracting the virus. They do most of their socialization right there in the clubhouse."
In the time since the announcement of Winnipeg's return home to Canada, Montgomery has been working the phones, doing what he can to put together a full 24-man roster on extremely short notice. With just over a month left in the season and the X's currently tied for second place, every series is important to the team's playoff hopes. 
"It's just one of those things," Montgomery said. "It throws a wrench in the plans, but we've got to make do with it and try to go up there and salvage at least one game."
With COVID-19 numbers continuing to rise across the country in the wake of the new Delta variant, Montgomery is nervous about what could happen if one of his players has a positive test at the border, even if the player has been vaccinated.
If a player were to test positive, they would need to quarantine for 10 days, and those in close contact with them would need to quarantine for at least seven days. 
"All of a sudden, you can talk seven or eight guys that are out for seven days," Montgomery said. "Now, we have a bigger problem. Now it's not just three games, now you're talking two weeks. Let's say it's a pitcher. You've got to let them play catch for a week before you get them back. Now you're talking almost two and a half weeks."
According to Fischbach, the trip to Canada would've been the main motivator for many of the players to get the vaccine, but with just 12 days' notice that the Winnipeg squad would be returning to Canada, he says, there wasn't enough time after the announcement to get the unvaccinated players fully vaxxed before the trip.
Had they received more notice about the sojourn to Manitoba, Montgomery and Fischbach believe that the team's vaccination rate would be higher, although both think that there still would be a few holdouts, since the team has had ample time to get the vaccine prior to the Winnipeg announcement.
"I think it would've led to more people getting the vaccine, I do believe that," Montgomery said. "But I don't know how many. I'm not going to sit here and say that it would've led to 20 guys getting the vaccine, because we've had all summer to get vaccinated. So I think it definitely would've led to more. I wish we would've had that option, but we didn't."