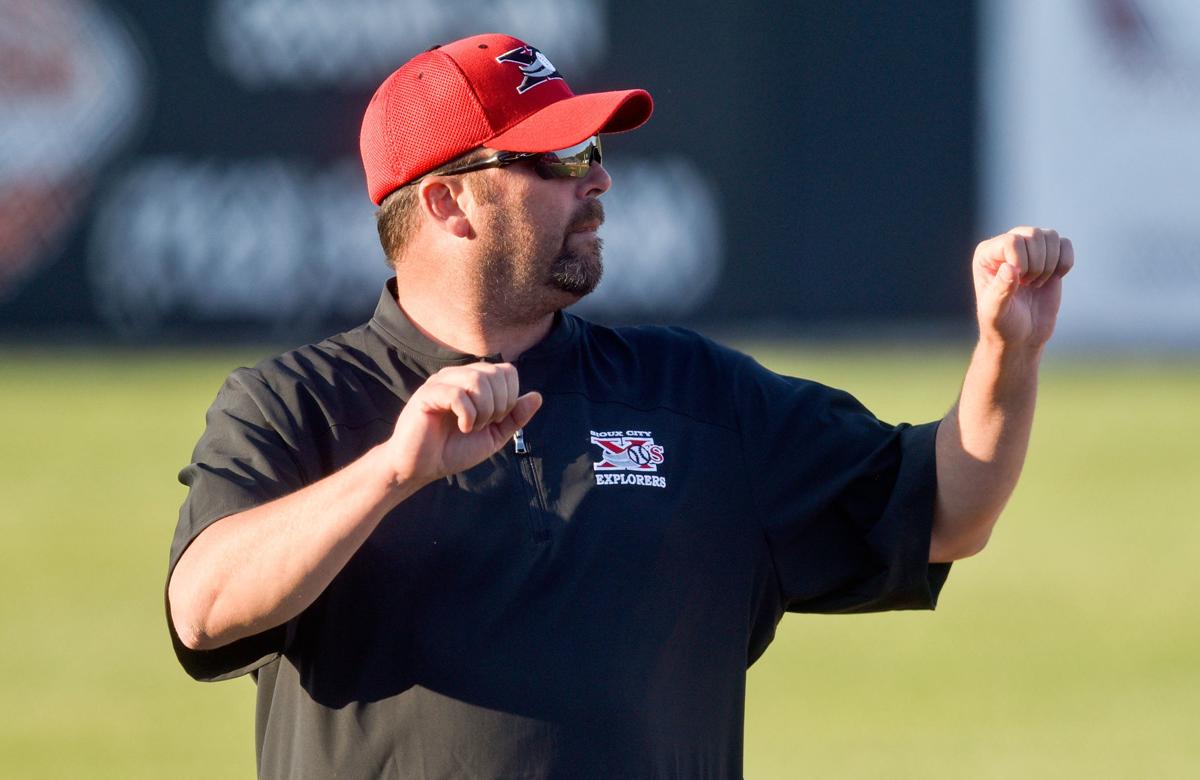 SIOUX CITY — Steve Montgomery will be returning for his seventh season as the manager of the Sioux City Explorers as part of their announcement of the coaching staff. 
Montgomery has been the ringleader of what is the most successful decade in Explorers franchise history. Now entering his seventh season at the helm he holds a 350-250 (.583) career record. In the six seasons that Montgomery has been manager the team has made it to the postseason four times. Matching the four times the team had been to the playoffs in the 21 seasons prior to Montgomery's arrival.
During his time in Sioux City, Montgomery has seen 27 players signed by a major league club. And what's more, three of those players — Parker Markel, Tayler Scott and Ryan Court — all made their major league debuts during the 2019 season.
In 2015, Montgomery was tabbed the American Association Field Manager of the year after compiling a record of 75 wins to just 25 losses, good for a .750 winning percentage. The X's 75 wins and .750 winning percentage are both American Association League Records. In 2018 he led his team to a 71-29 record making it only the fourth time in league history that a team has won over 70 games in a season, with the Explorers under Montgomery's tutelage accomplishing it twice.
The X's also announced Bobby Post will return as the X's pitching coach while Derek Wolfe is the team's new hitting coach.
Wolfe will be entering his second season with the Explorers, as he served as the team's bench coach for the 2019 campaign. He takes over the position vacated by Matt Passerelle, took the hitting coach position with the Milwaukee Milkmen for the upcoming season.
Post returns for what will be his ninth season as pitching coach of the Sioux City Explorers. He was part of the staff during the 2009 and 2010 seasons under then manager Les Lancaster and has been Steve Montgomery's right hand man since the skipper was brought on board in 2014.
The Sioux City Explorers' 28th season will begin on May 19 at the Kansas City T-Bones.
Be the first to know
Get local news delivered to your inbox!