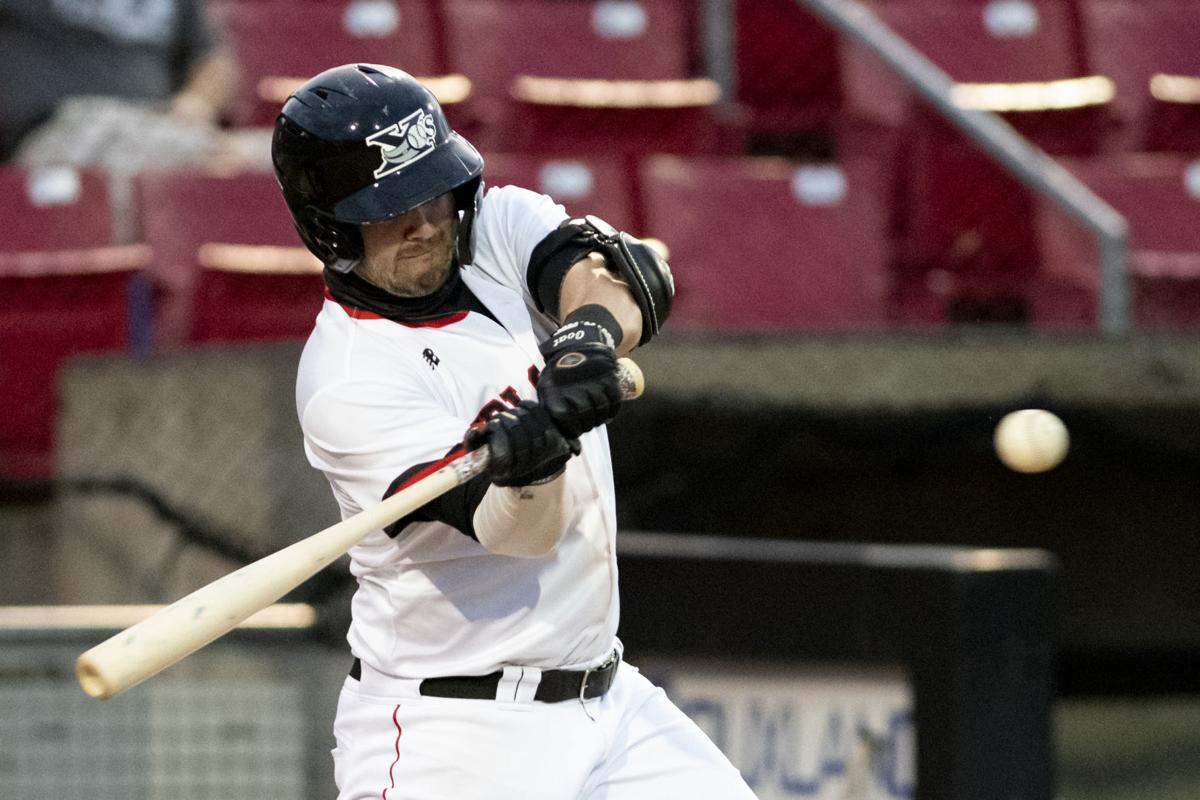 SIOUX CITY – Back on June 25, the Cleburne Railroaders baseball team fidgeted for at least five hours on a broken-down bus near Kansas City, waiting for a new bus to arrive and complete their trip to Sioux City.
It was too late in the day for the American Association team to reach Mercy Field at Lewis and Clark Park anywhere close to a scheduled 7:05 p.m. contest with the Sioux City Explorers.
To my way of thinking, it seemed unfair when league officials awarded the X's a forfeit victory, extending a winning streak to six games for the South Division leaders. The Railroaders had no control over the bus or the company that was obliged to send them a functional replacement.
I often ponder how just about any sport we've created can dole out plenty of curveballs. Usually, there's a remotely sound reason for this sort of thing. However, what was any different about a mechanical failure than a thundershower that would have required the teams to play a make-up game? Both fell under the "acts of God'' umbrella, right?
Just a lucky break for the Explorers, or so it seemed. They certainly deserved one after all the misfortunes they had overcome to sit atop the division standings with a 3.5-game cushion over the second-place Kansas City Monarchs.
To that point, manager Steve Montgomery's club had continued winning despite a rash of injuries that would have crushed the spirits for most teams. Toss in the loss of two key players to major league organizations and "Mongo's'' magic was living on borrowed time.
Now, the clock has struck midnight and the X's have turned into a bit of a pumpkin, losing 14 of 22 games since the freebie win put them 12 games over .500 at 23-11.
After a 4-3 road loss to Cleburne on Sunday marked their eighth setback in 11 games, they had tumbled all the way to third place in the South with a 31-25 mark. In almost no time flat, they were 4.5 games behind frontrunning Kansas City.
CLEBURNE, Texas — With second place hanging in the balance down in Texas on Sunday night, the Sioux City Explorers and Cleburne Railroaders pl…
Meantime, by winning the final two games of a three-game series, Cleburne had gone 20-6 since an 11-16 start and improved to 31-22, which was 3.5 games in back of the Monarchs.
Hoping a day off Monday helped them recharge the batteries, the X's headed to Sioux Falls on Tuesday for what will be the first of three trips back and forth on I-29.
The arch-rival Canaries, who were above .500 as recently as June 24 at 17-16, have since lost 18 out of 22 starts as that series got under way.
This was the beginning of a 15-game stretch that pits the Explorers against the teams with the four worst records in the 12-team Association.
In a series starting Friday, Houston comes calling for the first three games of a nine-game homestand. The team with no home tied a league record on Sunday with its 15th loss in a row. That matched a season-ending skid by the now-defunct Grand Prairie AirHogs in 2015 as the all-time worst.
The Apollos, who had a rare two-day hiatus Monday and Tuesday, haven't won since a 4-3 verdict here on June 30. They are just 7-46 as they enter a three-game series on Wednesday with Winnipeg.
After three games with Houston, the Explorers host three games each with Winnipeg (26-27) and Gary SouthShore (23-33). Then, before the schedule turns tougher in early August, it'll be three more with Winnipeg in Jackson, Tenn., where the Goldeyes have been forced to play their "home" games this season.
Long story short, the drought needs to end during this less challenging stretch if the X's are to finish their schedule among the top two teams in the South. That's what it will take if they're to reach the playoffs for the fifth time in their last six seasons.
In a year when affiliated baseball has slashed its budget by eliminating 60 minor league teams, I'd have thought there would be an expanded talent pool for our independent league. Somehow, this hasn't been the case.
In fact, MLB teams have staged a major raid on the American Association's top players and Montgomery's view is that suitable replacements his team dearly needs are nowhere to be found.
Without pointing fingers, several of his everyday position players would usually been sent packing long before now. At the same time, he has a pitching staff made up almost exclusively of talent better suited for bullpen duty. When you lack the repertoire to fool hitters for longer than two or three innings, you probably aren't starter material.
Anything, really, is still possible, even the Explorers' long-awaited first league championship. However, if some upgrades don't show up pretty soon or several struggling individuals don't turn things around in short order, the 2021 X's won't play beyond a scheduled regular season finale Sept. 6 in Sioux Falls.