The Brooklyn Nets have confirmed that Kyrie Irving will miss Game 5 of the Nets' playoff series with the Milwaukee Bucks. Irving sprained his …
Davis Mattek joins Ariel and Ben to discuss the remainder of the Bucks and Nets series
John Sheeran joins and explains what result would favor the books.
The NBA intends to return to its normal schedule next season, according to a memo sent to teams.
Ariel and Ben discuss if LeBron James is changing his number back to 6 because of Space Jam
De'Andre Hunter, who has been experiencing swelling and soreness in his right knee since injuring it in late January, will miss the rest of th…
Ariel and Ben are joined by James Young to discuss the value of homecourt advantage
Denver Nuggets center Nikola Jokic won the 2020-21 NBA Most Valuable Player award, beating out Warriors star Stephen Curry, the league announc…
Ariel and Ben discuss what team has the best odds to win the Western Conference in this years NBA Playoffs. 
No coach in the NBA did more with less.
The last time the Clippers left Staples Center, they were not sure when they would return.
One of the Mavericks' first big gatherings this season came in mid-May, when they had a free night in Memphis and met at a local outdoor patio…
Staples Center was nearly empty, the lights on the clocks not yet lit, while Anthony Davis went through the routine.
NBA players, like their peers in MLB, the NHL and the NFL, begged to have fans at their games during the COVID-19 pandemic.
Ariel and Ben are joined by James Young to discuss how the 76ers should prepare unsure if Joel Embiid will play or not?
Growing up, I hated Kobe Bryant as a basketball player and boy did I hate the Lakers.
A fan has been banned from the Capital One Arena after running onto the court during a playoff game.
Erin and Kevin discuss LeBron's great performance against Phoenix.
Kevin and Erin discuss the Western Conference Futures Market and how many possibilities there are.
Denver's Nikola Jokic finished ninth in the MVP voting last season. Philadelphia's Joel Embiid and Golden State's Stephen Curry didn't get lis…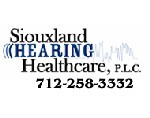 Siouxland Hearing Healthcare P.L.C.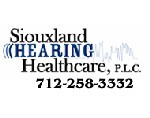 Siouxland Hearing Healthcare P.L.C.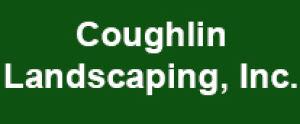 Coughlin Landscaping, Inc
Danny Green has won three NBA championships in his 12-year career, and one of the threads connecting those titles was the circumstances and st…
It seems as though all of Bill Fennelly's old coaching adversaries in the Big 12 are moving on.Kim Mulkey left Baylor after 21 highly successf…
From Michael Jordan soaring through the air to Willis Reed simply walking onto the court, Marv Albert supplied the sound that went with the sights.
In his 20s, Stephen Curry changed the entire sport of basketball.
Bank records show Adidas executive Chris Rivers made payments to former Duke star Zion Williamson's family, including payments to Williamson's…
Kings general manager Monte McNair could have opted for change. Instead, he chose continuity.
Before he reached NBA stardom, Joel Embiid lay awake in Cameroon, a teenager waiting for his household to fall asleep.