SIOUX CITY | First-year Briar Cliff men's basketball Coach Mark Svagera picked up what he hopes is the first of many Great Plains Athletic Conference wins Wednesday night.
The Chargers began defense of their GPAC title with a resounding 102-70 triumph over Doane at the Newman Flanagan Center, exploding for 61 second-half points. They stayed perfect at 6-0 under Svagera, who took over the program when Nic Nelson became athletic director.
"I was really proud of how our guys responded, we were disappointed with some of our execution defensively in the first half," Svagera said. "We thought they kind of beat us up inside a little bit. We didn't really change anything, I think our guys came out with a different mentality, a little more aggressive, forced some turnovers early in the half and really got us going.
"That led to some easy offense, got us some easy shots and transition layups and that really opened the game up at that point."
The Chargers, ranked No. 18 in NAIA Division II, opened up a little breathing room late in the first half, taking a 41-34 lead at intermission. The game was tied at 22-22 at the 10-minute mark and stayed tight the rest of the first half.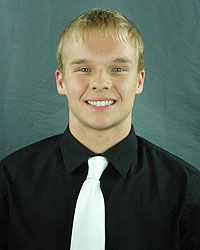 A conventional 3-point play by Erich Erdman and a 3-point shot by Josh Belling to start the second half got BCU rolling and when Jay Wolfe scored five points in a row, it was 54-37 less than three minutes into the second half.
The Chargers shot a blistering 57 percent from the field, splashing 15 of 31 3-pointers. They had four players reach double figures, one more player with nine points and four more with seven points.
"I think we have a lot of guys who can do multiple things offensively which makes us hard to guard at times," Svagera said. "We're kind of a work in progress defensively. At times we're really good and at times not so good, but the exciting thing is we have a long way to grow and get better and that's really exciting as a coach to sit here with a good start knowing we can still get better."
Jackson Lamb, a 6-4 sophomore who was a mainstay off the bench for last year's GPAC champs, led the balanced Briar Cliff ledger with 20 points. Lamb was 7-for-11 from the floor and nailed half of his eight 3-point attempts.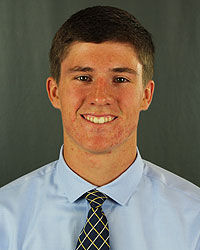 "Our defense led to our offense and once you get the defense clicking it's easy to score," Lamb said. "Everybody on this team loves each other and that's what makes us go. We have really good chemistry.
"The GPAC is a tough conference so it's good to start off 1-0. Last year we kind of laid an egg the first two games so we wanted to make sure to come out this first game and make a statement."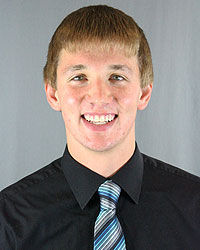 Wolfe tacked on 16 points and a team-high eight rebounds while junior standout Erdman – a returning first team All-GPAC performer who went over 1,000 points for his career last weekend – finished with 13 points. Senior Dylan Janecek came off the bench to tally 11 points, making all four of his shots, including two from beyond the arc.
Doane's Nick Kornieck, one of several freshmen who saw extensive playing time, fired in a game-high 26 points. The Tigers are now 3-3 on the season.
Briar Cliff steps out of the league for a game at Grand View Saturday.