See how the Mustangs took a sweep from their GPAC rivals on the hardwood.
JAMESTOWN, N.D. | Kevin Oberweiser scored 25 points to lead No. 15 Jamestown to an 88-75 win over No. 2 Morningside for a win in a game that w…
JAMESTOWN, N.D. | Noelle Josephson's side shot with 1:53 remaining in the game gave Jamestown's women's basketball team a 70-69 Great Plains A…
YANKTON, S.D. | Mount Marty's women's basketball team is playing the spoiler role as the Great Plains Athletic Conference season comes to a close.
SIOUX CITY | Defense is another reason Morningside's men's basketball team is ranked third in NAIA Division II.
SIOUX CITY - Hastings vaulted to a 31-12 lead after one quarter and went on to upend Morningside 91-78 in a Great Plains Athletic Conference w…
SIOUX CITY – In a game of runs, Morningside came up with the decisive one in a 91-83 Great Plains Athletic Conference women's basketball win o…
SIOUX CITY – Summoning up an extra ounce of energy, Tyler Borchers made two big baskets in the final minute of Morningside's thrilling 94-92 G…
SIOUX CITY | Morningside's men's basketball team bounced back with dominance, offensively and defensively Saturday.
SIOUX CITY | Morningside's women's basketball team followed a trend Saturday afternoon.
HONOLULU, Hawaii -- Zach Imig's three-point basket with 2:14 left gave the No. 2 Morningside men's basketball team a late lead they maintained…
MADISON, S.D. -- Morningside's depth played a factor Saturday afternoon in a 95-60 non-conference rout over Dakota State at the DSU Fieldhouse.
SIOUX CITY | Morningside College's bench shined Saturday afternoon during a 78-74 non-conference win over Bellevue Saturday afternoon at the R…
VERMILLION, S.D. – South Dakota made its first appearance at the Sanford Coyote Sports Center in nearly a month and came away a 68-56 men's ba…
FREMONT, Neb. | Wilkert Event Center proved to be a great place for Morningside's sharpshooters over the weekend.
SIOUX CITY -- Sierra Mitchell doesn't need much room to shoot and Morningside needed all of the sophomore's immense talents from beyond the ar…
Here is a look back at some of the emotional images captured by Journal photographers at this month's NAIA and WNIT basketball tournament games.
Action played Thursday, March 8, 2017, in the first-round of the NAIA Men's and Women's Division II Basketball Championships played in Sioux C…
SIOUX CITY | Basketball of course, is a game of runs and lead changes.
SIOUX CENTER, Iowa | Zach Imig provided team-highs of 20 points, nine rebounds and five assists Wednesday night while leading the 10th-ranked …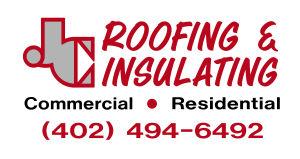 J.C. Roofing & Insulating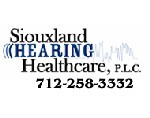 Siouxland Hearing Healthcare P.L.C.
SIOUX CENTER, Iowa | Madison Braun's season-high 35 points helped the 15th-ranked Morningside College women's basketball team post an 89-81 Gr…
HASTINGS, Neb. | Hastings didn't have to wait long to get a chance to avenge a 30-point loss to No. 9 Morningside and took advantage of the op…
HASTINGS, Neb. | Gabby Grasso hit a pair of free throws with 16 seconds left to cap a late rally the lifted No. 11 Hastings to a 73-72 win ove…
SIOUX CITY | A couple of guys who a year ago were high school teammates are not playing like collegiate freshmen at Morningside.
Hastings at Morningside basketball Wednesday, January 31, 2018.
SIOUX CITY | Morningside seized control in the second half, moving into a tie for first place in the Great Plains Athletic Conference men's ba…
SIOUX CITY | Uncanny shooting gave Briar Cliff an early cushion on the Morningside College women's basketball team and the Chargers were still…